One of the most exciting new features of the latest Among Us update is the introduction of set roles in the game. These new roles consist of the Scientist, the Engineer, the Guardian Angel, and the Shape Shifter. Each of these brings a different, added twist to each match. But in order for you to use these roles in your game, you first have to make sure they are activated. If you don't know already, then here is a quick guide on how to set up these new roles.
Step One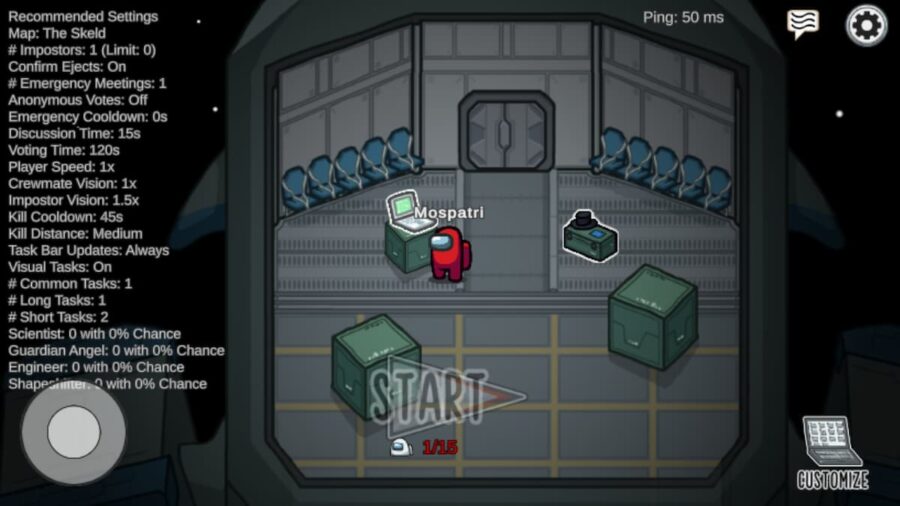 Start by creating a new game, either locally for you and your friends or an online lobby. Once you load into the pre-game lobby, navigate over to the little computer sitting on the crate. Press customize on the bottom right to open the settings menu.
Step Two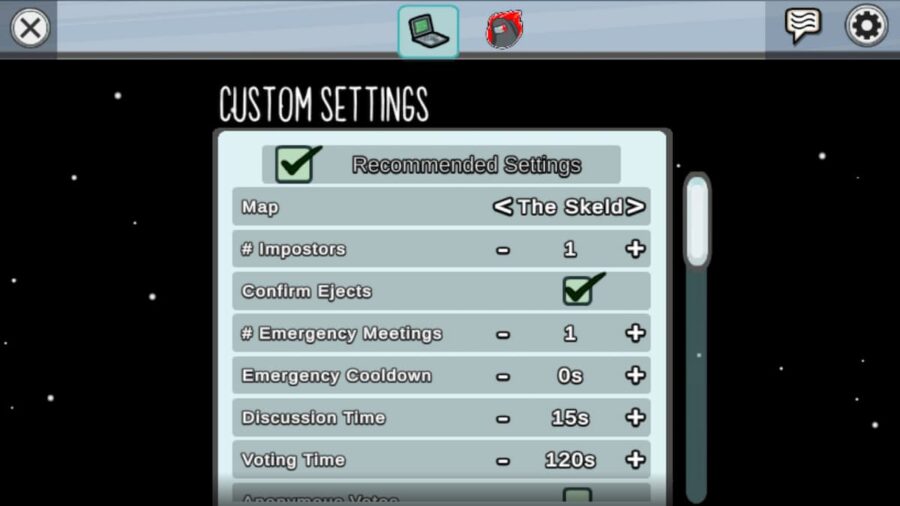 In the Settings menu at the top of the screen is two icons. Click on the icon on the right depicting a black crewmate with a red background. This icon opens the Role settings menu, allowing you to adjust the roles in each game.
Step Three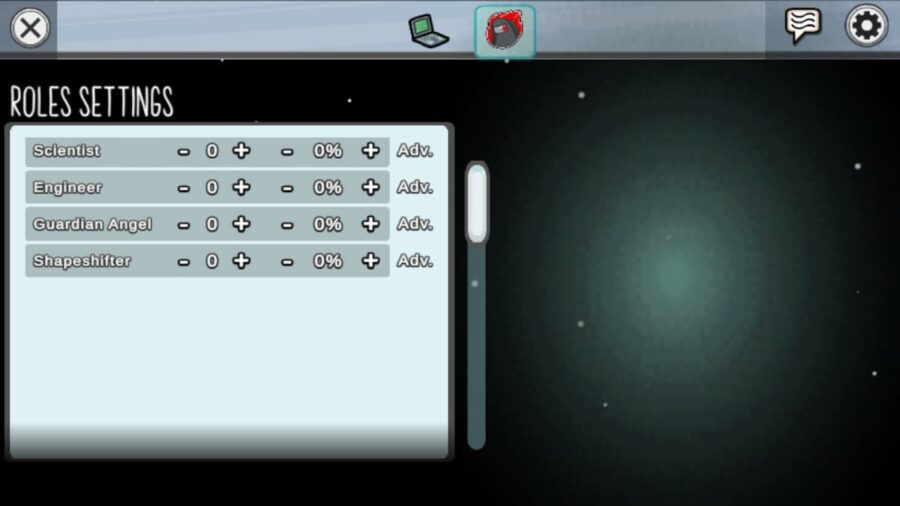 In this menu, each role is able to be changed in a few ways. First, start by adding or subtracting the number of each role you want to appear in your game. If you have never played any of them before, add one of each to see how each role will play out. You can then adjust according to what you liked and what you didn't like. And if you just want to play a classic game of Among Us, you can set the number of each role to zero.
Another way to modify these roles is to add a percent chance of the role being given out. Each role will be assigned at the beginning of the game based on this percentage. Also, there are advanced settings to change each role individually, like adding time to the role's ability or shortening the cooldown.
That's all there is to it! Remember to experiment with each role and their respective abilities as well as adjust the settings as you go to see what works for you and your friends.
For more Among Us guides and information, check out How does the Scientist role work in Among Us? on Pro Game Guides!