The first time you try your hand at gardening in Animal Crossing: New Horizons you'll be able to plant a range of different flowers, each coming in several different colors. These are available from Timmy and Tommy's store, Nook's Cranny (or from Tom Nook's tent if Nook's Cranny hasn't yet been built). However, there are actually quite a few colors of flowers that can't be bought in shops, and can only be obtained by cross-breeding flowers you've already grown! Read on for everything we know so far about hybrid flowers in New Horizons.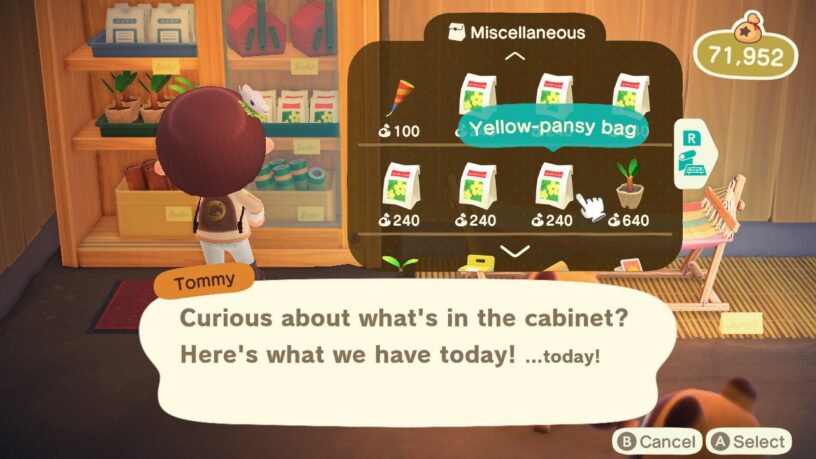 Planting Flowers
You'll need to start by planting ordinary flowers – early in the game, the Nooklings will usually be selling a couple of different colors of common varieties like tulips, windflowers and pansies. Flowers will only hybridize with others of the same species, so you'll need to buy – for example – some red tulip seeds and some white tulip seeds. Plant some of these in the grass outside, making sure that there's one empty space between any pairs of flowers you'd like to hybridize.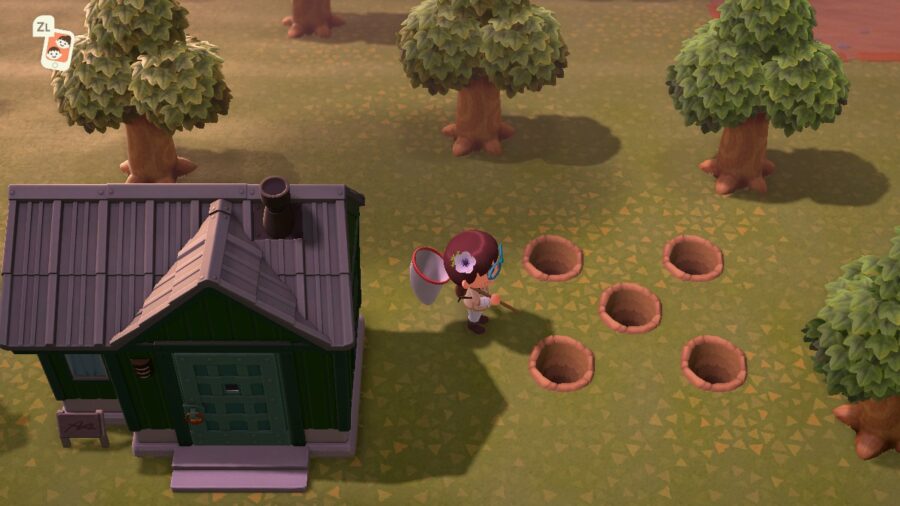 You'll probably get best results by planting the flowers in an X shape, so that one sits at each corner of a three-by-three square, with a fifth flower taking up the middle tile (see the images above). Don't forget to water the flowers you've planted every day after this, as it'll help their chances of producing a hybrid. Eventually, a hybrid should bloom between a pair of flowers you've planted, depending on the color combinations listed below. Remember that hybrids aren't guaranteed to show up on any given day, and there can be some variation in the flower produced. If you're growing flowers native to your island, there's also a slight chance that a different hybrid color will be produced instead!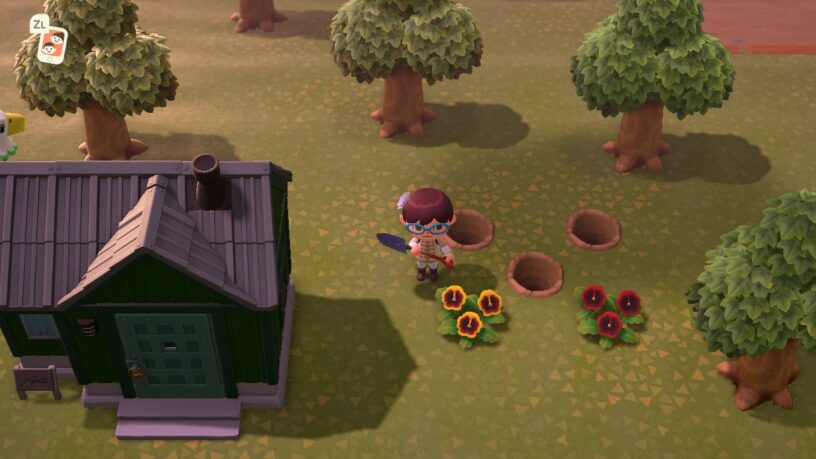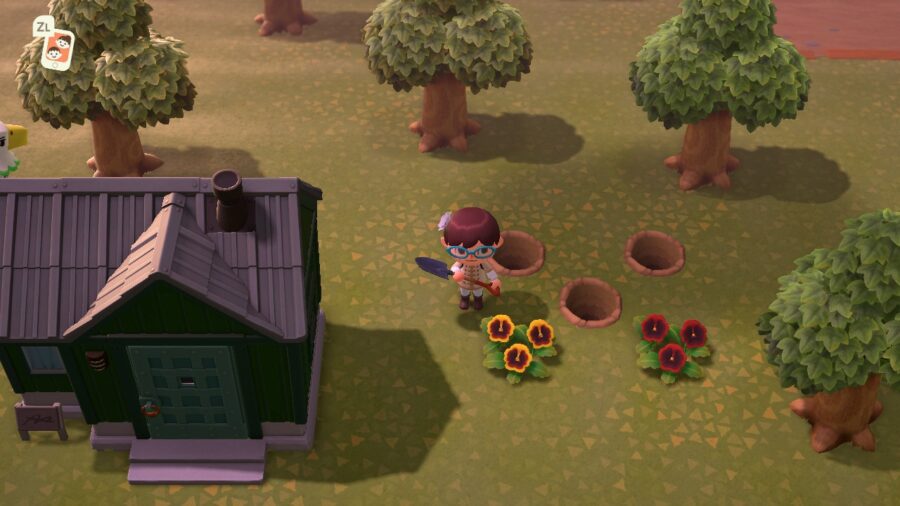 Hybrids
Quite a few color combinations produce hybrids, with different available colors for some flowers. Keep in mind that some special hybrid flowers will look identical to one of their parents (making it hard to tell that they're a hybrid) but can actually be used to produce unique offspring – these ones are marked with a * to distinguish them from their ordinary counterparts. In other words, the same crossbreed could produce two different results depending on whether the parent flowers are both hybrids or not. Here are all the color combinations discovered so far:
Hyacinths
Red + White = Pink
White + White = Blue
Red + Yellow = Orange
Blue + Blue = Purple
Windflowers
Orange + Red = Pink
Orange + White = Blue
White + White = Blue
Blue + Pink = Purple
Blue + Blue = Purple
Tulips
Red + Red = Black
Red + White = Pink
Red + Yellow = Orange
Orange + Orange = Purple
Roses
Red + Red = Black
Red + White = Pink
Red + Yellow = Orange
White + White = Purple
Orange + Purple = Red*
Red* + Red* = Blue
Black Roses + Watered w/Golden Watering Can = Gold
Cosmoses
Red + White = Pink
Red + Yellow = Orange
Orange + Orange = Black
Violets
Lilies
Red + Red = Black
Red + White = Pink
Red + Yellow = Orange
Mums
Pansies
White + White = Blue
Red + Blue = Red*
Red* + Red* = Purple
Red + Yellow = Red-yellow
Red-yellow + Blue = Red-yellow*
Red-yellow*+ Red-yellow* = Purple
Carnations