The Happy Home Academy or the HHA is a group that critiques homes in Animal Crossing: New Horizons, kind of like an HOA. However, this academy exclusively rates the indoor style of a home. There are plenty of things that can get players docked scores, and sometimes it can feel like a bit of a guessing game. Here are some things to try to score an S rank and gain a gold trophy!
Try out Feng Shui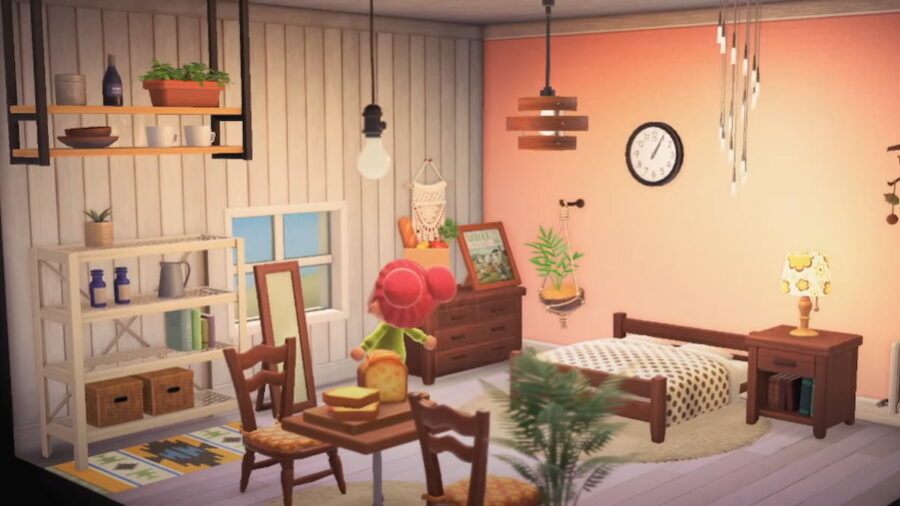 Feng Shui is a Chinese system of spatial organization. It is a geomantic practice through decoration that is meant to create a flow of energy through a room. It can be a bit abstract at times, but there are tons of different ways it can be used.
Things that promote Feng Shui:
Symmetry
Neutral/Calming Colors
Spacious areas
Balanced Ying and Yang
These things can vary a bit from person to person and room to room. For instance, in a bedroom, the bed shouldn't line up directly with the doorway. Instead, it should be slightly off to one side or the other of the path from the door into the room. For other rooms, it will be whatever the main object is, but in general, having a clear path for rooms from one doorway to the next is highly sought after.
Add Lucky Items to Rooms
If Feng Shui still isn't enough to boost a player's score, they can add lucky items to all of the rooms in their home. Each lucky item will add 777 points to the overall score a home receives. Some lucky items are lucky all year long, while others are specific to a certain season. These are all of the lucky items and their time of year:
Always Lucky Items:
ACNH Nintendo Switch
Crescent-Moon Chair
Gold Bug Trophy
Gold Fish Trophy
Gold HHA Trophy
Gold Rose Wreath
Golden Candlestick
Jingle's Photo
Kanji Tee
Katana
Koi
Left Lucky Cat
Lucky Black Cat
Lucky Cat
Lucky Clover
Lucky Gold Cat
Picture of Villagers
Pop-Eyed Goldfish
Ring
Robot Hero
Seasonal Lucky Items:
Spring Items

Bamboo Shelf
Blanca's Pic (April)
Blue Feather (March)
Cherry-Blossom Bonsai
Common Butterfly
Loach
Pink Carnations (May)
Pink Feather (March)
Purple Feather (March)
Rainbow Feather (March)
Red Feather (March)
Tiger Butterfly
White Feather (March)
Wobbling Zipper Toy
Yellow Butterfly
Yellow Feather (March)

Summer Items

Anchor Statue
Artisanal Bug Cage
Brown Cicada
Cicada Shell
Evening Cicada
Fountain Firework (August)
Giant Cicada
Giant Snakehead
Horned Hercules
Napoleonfish
Red Carnations (June)
Robust Cicada
Roman Candle (August)
Palm-Tree Lamp
Scorpion
Shell Wreath
Sparkler (August)
Sweetfish
Walker Cicada

Fall Items

Bug Mask (October)
Cricket
Elegant Mushroom (November)
Ghost Mask (October)
King Salmon
Monster Mask (October)
Mummy Mask (October)
Mush Parasol
Rare Mushroom (November)
Red Dragonfly
Salmon
Skeleton Hood (October)
Werewolf Hood (October)

Winter Items

Bagworm
Big Festive Tree
Bitterling
Chocolate Heart (February)
Dung Beetle
Football Fish
Frozen Tree
Mole Cricket
Pond Smelt
Santa Beard (December)
Santa Boots (December)
Santa Coat (December)
Santa Hat (December)
Santa Pants (December)
Sea Butterfly
Stringfish
Tarantula
Tuna
Birthday Month Lucky Items:
Birthday Cake
Birthday Candles
Birthday Hat
Birthday Shades
Birthday Sign
Birthday Table
Create Themes or Concepts for Rooms
Another thing to think about across the entirety of the home is themes and concepts. Concepts like having the standard rooms that a normal house might have, like a kitchen, bathroom, bedroom, study, etc. will help tremendously. On top of this, if players can stick to a theme with each room, this will add to their score. Themes can be anything from an idea to a color scheme. Matching flooring and wallpapers along with the colors of the furniture will help players score higher.
Related: Where to get a Pro Decorating License in Animal Crossing: New Horizons
Using Matching Furniture Sets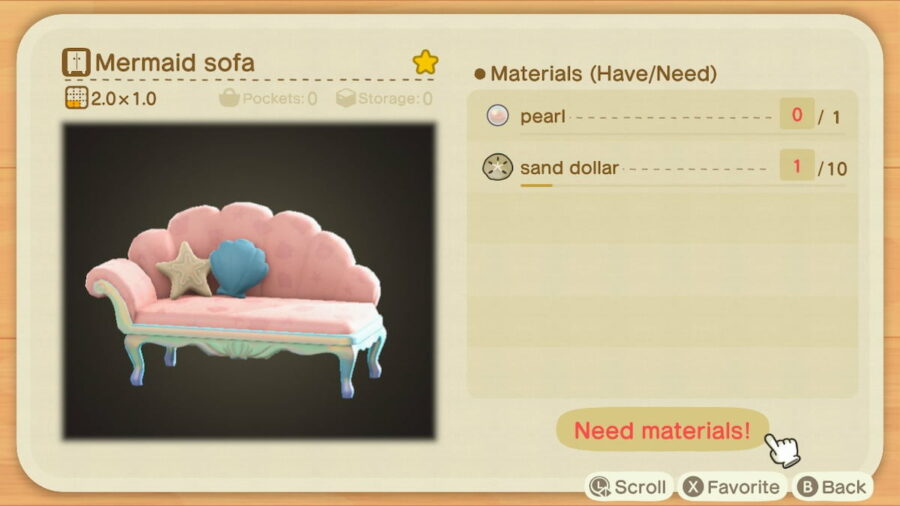 This may or may not be obvious, as things within the game can easily be mixed and matched, but to get a better score, players should stick to one furniture set per room. This is only really necessary for the furniture portion of the rooms, otherwise, decor can all be mixed and matched for what makes sense with the theme/concept for the room. Having the full set also helps. Here is a list of different furniture sets within the game:
All ACNH Furniture Set Series:
Antique
Bamboo
Bunny Day
Cardboard
Cherry Blossom
Cinnamoroll
Cute
Diner
Festive
Frozen
Fruits
Golden
Gulliver's Treasury
Hello Kitty
Ice
Imperial
Kerokerokeroppi
Kiki and Lala
Mario
Mermaid
Mushroom
My Melody
Pompompurin
Spooky
Star
The last thing to consider is what players shouldn't put in their homes. Dropped items and non-furniture/decor items will deduct points from the final score. DIYs, cockroaches, and items facing the walls will also reduce the player's score.
For more Animal Crossing content, be sure to check out Animal Crossing: New Horizons Toy Day (Christmas) Event: What to do, Gift Exchange, Rewards on Pro Game Guides.