Our Apex Legends Bloodhound Heirloom Guide features all the information you need to know on how-to obtain the heirloom item for Bloodhound! This is going to cost you some cash unfortunately, but if you want this unique item then you'll need to open up quite a few Iron Crown Event packs.
This is currently only the second heirloom pack you can obtain. Wraith has her Heirloom set that was earned via opening Apex Packs.
Bloodhound Heirloom Pack
You get three different items with the Bloodhound Heirloom Set: Intro Quip, Melee Weapon Skin, and Banner Pose.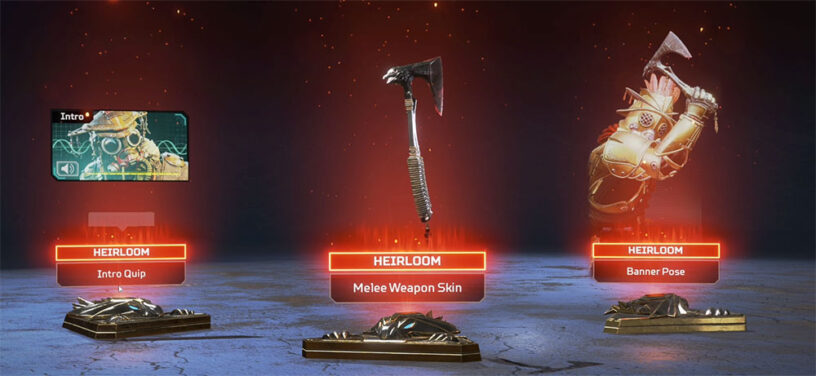 Intro Quip: Honor those who've risen
Banner Pose: Glory Hound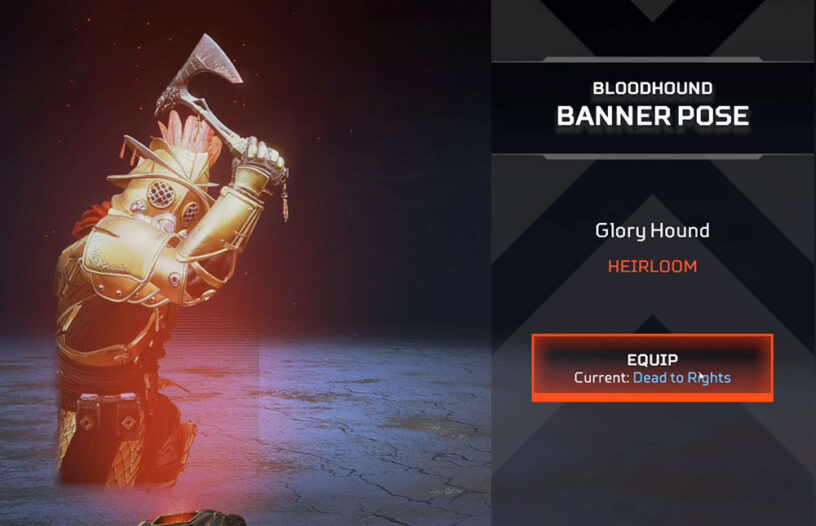 Melee Weapon Skin: Raven's Bite
How-to Get the Bloodhound Heirloom
There are two ways to grab the heirloom, but only one of them you can do right now!
Iron Crown Event Packs
To unlock the ability to purchase the Bloodhound Heirloom outright, you'll need to collect all of the items available in the Iron Crown Event. There are 24 cosmetic items in total, and once you've collected them all, you will then get access to purchasing the heirloom.
To get all of the items, you'll need to open 24 Iron Crown Event Packs (you are guaranteed to get an Epic or Legendary cosmetic in every pack, and you can't get a duplicate). You can get two of these for free by completing the "Deal 25,000 Damage" challenge, and the "Complete 20 daily challenges" challenge that are part of the main Iron Crown Event Challenges. So, after that, you'll need to purchase 22 more event packs to collect the rest of the items.
Once you've collected all of those items, you can then purchase the Bloodhound Heirloom for 3,500 Apex Coins.
22 Iron Crown Packs x 700 Apex Coins Each = 15,400 Apex Coins
3,500 Apex Coins for the Heirloom
18,900 Total Apex Coins
That requires you to purchase 1x 11,500 Coin Pack ($99.99 USD), 1x 6,700 Coin Pack ($59.99 USD), and 1x 1,000 Coin Pack ($9.99 USD) for a grand total of $169.97 USD plus tax!
Apex Packs
Once the event is over, the Bloodhound Heirloom Set enters the Apex Pack loot pool.
If I own the Wraith Heirloom Set, will Apex Pack openings count towards the Bloodhound Heirloom Set?

Yes, once the Bloodhound Heirloom Set enters the standard Apex Pack loot pool. Apex Pack openings only count toward the Bonus Heirloom Set 500 pack opening limit when there are eligible Heirloom Sets available. Packs you open after receiving the Wraith Heirloom Set but before the Bloodhound Heirloom Set is available won't count toward that total.
Purchasing the Heirloom during the event is likely going to be the cheapest option available to you unless you are insanely lucky with with your Apex Packs.