In Apex Legends, players can create custom lobbies and private matches to organize scrims and friendly tournaments. Although this feature has been in the game for a while, not everyone can create a custom match in Apex Legends. While you may not be able to create a private match, players will often find tournament organizers, professional players, and popular content creators organizing custom games for the community. There are several methods to get into a custom game, and here's what players need to know about private matches in Apex Legends.
How to get into a Private Match in Apex Legends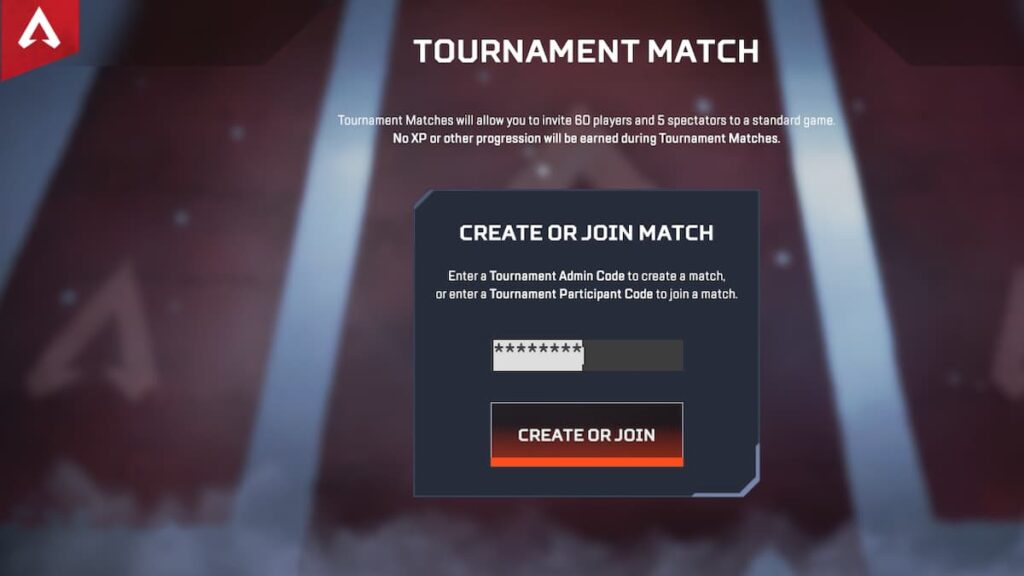 EA gives permissions for creating custom lobbies and private matches in Apex Legends to professional players, organizations, content creators, tournament hosts, and a handful of community experts. You can get into a custom match if a code is given out by popular streamers, professional players, tournament organizers, etc. We recommend checking various Apex Legends Discord servers to see when custom matches are organized. If you get a valid code for a private match, type it in the section shown in the image above, and tap Create or Join to enter the room.
Respawn added a few new features to the private match system in Apex Legends Season 13, and players will need a Tournament Admin or Participant Code to join a custom match. Codes are only available via pro players, tourney organizers, etc. We recommend checking through the guidelines for both Apex Legends and Apex Legends Mobile and then applying for it. There are a set of Community Tournament Guidelines that players need to know about custom matches. Visit Apex Legends' official website to see all the rules and regulations.
Wondering what are the start and end dates for every Apex Legends season? Check out All Apex Legends Season Start and End Dates on Pro Game Guides.