The Threat Level Event has started in Apex Legends, bringing a reward tracker where players can unlock cosmetics by completing challenges. Apart from all the cosmetic items, you can earn four unique Badges from the Threat Level Event prize tracker. These Badges can be equipped for all the characters in the game. Here's how to earn all four Threat Level Event Badges in Apex Legends.
How to get all four Threat Level Event badges in Apex Legends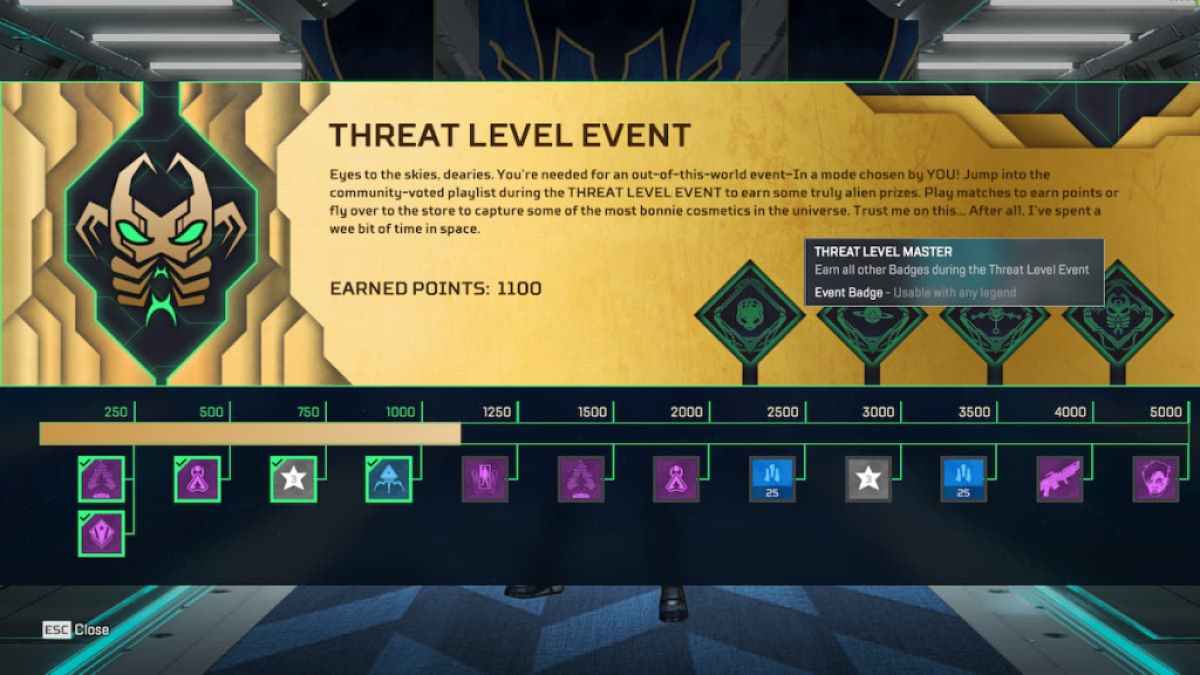 The Threat Level Event will be available in Apex Legends from May 23 to June 6, 2023. During this time, you can complete various challenges to earn up to 1,600 points daily. Remember that these challenges stack with Battle Pass quests, so you can quickly complete a few simultaneously. Leveling up in the prize tracker will include not only reward you with cosmetics but also the four unique Threat Level Badges. Here are all four Badges in the Threat Level Event and how to earn them.
Threat Level Hunter: Deal 50,000 damage in Any Mode during the Threat Level Event.

Threat Level Facilitator: Get 100 Kills or Assists in Any Mode during the Threat Level Event.
Threat Level Mender: Restore 5,000 health in Any Mode during the Threat Level Event.
Threat Level Master: Earn all other Threat Level badges.
Related: Apex Legends Codes (May 2023)
While the challenges are relatively straightforward, it might be tricky for many players to deal 100 kills or 50,000 damage in Battle Royale. Luckily, you can complete these challenges in the Mixtape playlist and limited-time Control Mode. These game modes allow you to fight opponents more often in a much smaller environment. We recommend selecting Legends like Fuse, Rampart, Valkyrie, Caustic, Wattson, Lifeline, Bangalore, Gibraltar, Revenant, Mad Maggie, Wraith, and Octane to complete the challenges to unlock the badges quickly.
For more on Apex Legends, check out What is the Apex Legends Map Rotation? (Season 17) here on Pro Game Guides.