Apex Legends features many limited-time modes, including Winter Express, which releases yearly during the holidays. Winter Express mode has become a fan-favorite since its introduction during the 2019 Holo-Day Bash. Since then, the Winter Express LTM has evolved, adding Legend loadouts, and different train stops.
How does Winter Express work in Apex Legends?
Winter Express is a game mode with three teams competing to take control of the train as it travels to multiple stations.
The first round starts with the Champion squad spawning on the train, while the other two teams will skydive from a nearby dropship.
Rounds are won by capturing the train or eliminating the other two squads. Each round won awards one point, and the team that scored will spawn on the train the next round. Rounds last 90 seconds, and the train can be captured in 10 seconds if it is uncontested. The first team to score three points wins.
During the match, if a point is not scored in the first 60 seconds, the match moves to overtime, where only the middle train car counts as the capture point. If no team scores when the round ends at 90 seconds, it will be a tie, and the next round will spawn the last scoring team on the train.
Players can also choose from different loadouts, which will rotate throughout the event. Players can select a loadout and the optics for their weapons before spawning. Each loadout has two ordinances and unlimited shield cells and syringes.
How to play Winter Express mode in Apex Legends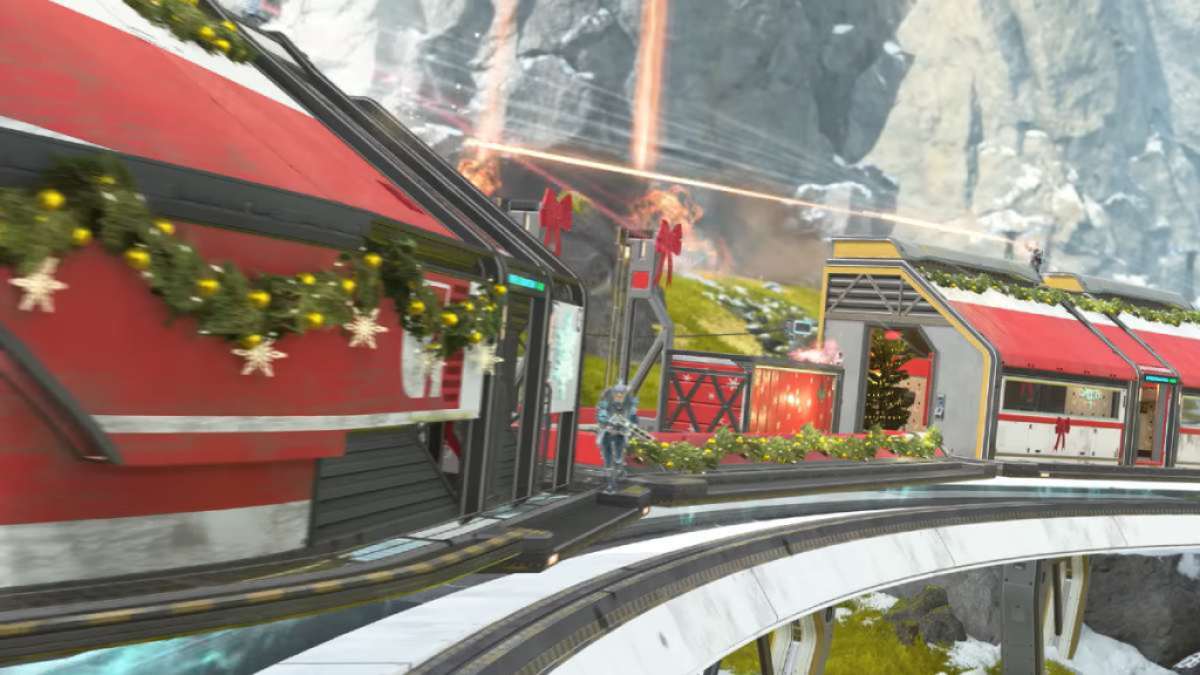 Winter Express mode is limited-time, so it is only available for a few weeks during the holidays. Winter Express is available during the 2022 Wintertide event from December 6, 2022, to December 27, 2022. During the event, players can select the game modes from the lobby, then select Winter Express. Once you start the game, you choose your Legend and loadout, but the loadout can be changed as many times as you want between respawns.
For more on Apex Legends, check out Can you demote from masters in Apex Legends? Deranking, explained here on Pro Game Guides.