The Apex Legends Ranked mode allows players to compete for rewards throughout the season, earning RP points to reach the highest rank possible. The Apex Legends ranking system features eight ranks: Rookie, Bronze, Silver, Gold, Platinum, Diamond, Master, and Apex Predator. Reaching Master or Predator is an amazing accomplishment, as not very many players can achieve the highest ranks, but can you get demoted once you get to Master?
Is it possible to demote in Masters rank in Apex Legends?
Yes, you can be demoted from Masters in Apex Legends ranked if you lose enough RP below the tier threshold. The tier threshold for Apex Legends Masters ranks is 15,000 RP, so if you drop below that, you will derank to 50% of the lower division, which would be Diamond 1.
Each match has an RP entry cost and RP is earned by getting kills, assists, and placement points. As you reach higher tiers, RP entry costs increase, making it easier to derank in your first few games. However, each time you enter a new tier, you have three games of demotion protection, meaning you cannot rank down even if you lose enough RP.
How does the Masters Rank work in Apex Legends?
If you reach Masters rank in Apex Legends, you will notice no longer rank tiers. Instead, Masters has a flat 70 RP entry cost, and you can only rank up to Predator if you are in the top 750 players on your platform. The Predator rank is always changing, so players can check how close they are on the Apex Legends Ranked Leaderboard.
Related: Apex Legends Codes (November 2022)
Halfway through seasons, a ranked split occurs, deranking every player by six divisions. Master and Predator players will have to work their way back up the leaderboard at the start of the split from Diamond.
How to prevent losing RP in Apex Legends Ranked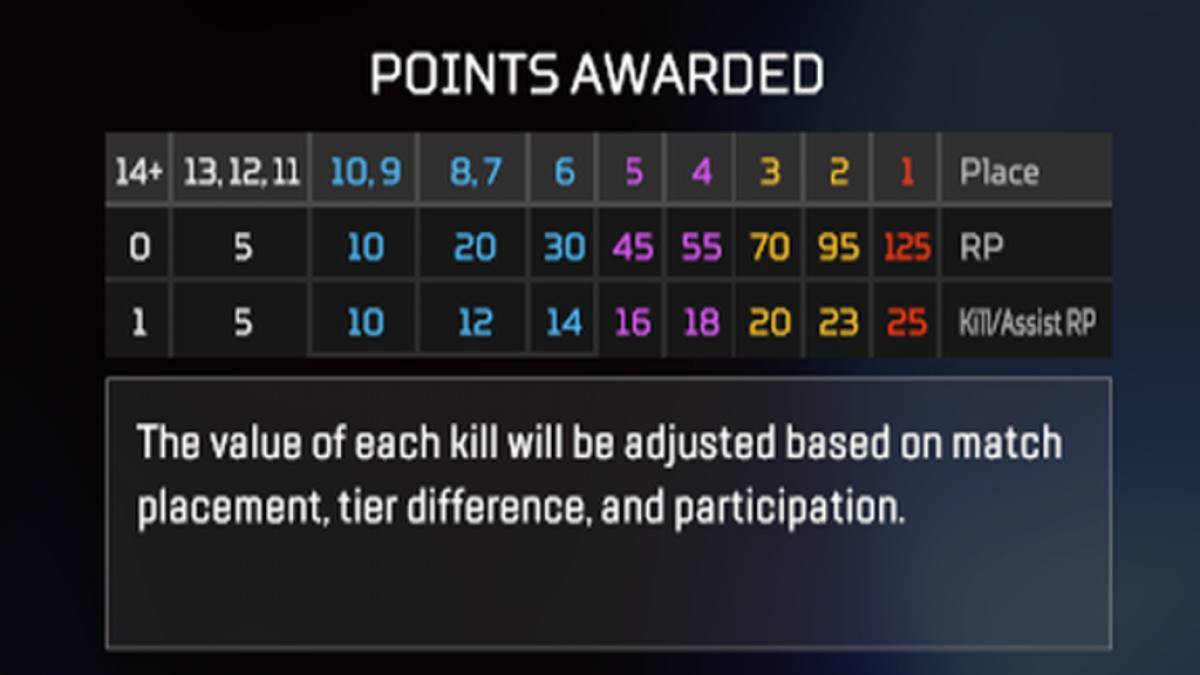 Once you hit the higher-ranked tiers, you must perform better and better in matches to retain RP. Earning RP in matches is determined by your kills/assists, what rank tier your kills were, and the match placement. In Masters rank, placing third with no kills will break even RP, so getting kills and surviving much of the match is important. This is easier said than done, but if you can consistently earn RP in Masters, you may have a chance at Predator.
For more on Apex Legends, check out How to fix audio crashes in Apex Legends on Pro Game Guides.