If you'd like to nab the new Shari hero for free in Archero then you will need to participate in a new event! It isn't too difficult to do, but it is a bit annoying and requires that you have at least one social media account of a particular type. You also need at least one other person to help you out with this!
Here's the official information on the event. I've added more details in the section below.
Invite a friend to unlock a Chest with you to enjoy awesome rewards!
Players can only participate once in this event; one chance to get a reward and only one chance to exchange it!
Once you get a reward, please remember to save it well; once the Multiplayer event is up, you can enter the game to exchange it!
If you enjoy Archero, make sure to share this page with your friends; get them to open chests and enjoy the rewards too!
How-to Get Shari Free
First, you will need to head over to this link. Once there, you will need to connect a Facebook, Line, or Kakao social media account to the website. Most people have a Facebook at the very least, but you could always create one of those other accounts and just never use it. Once you've done that, click on the key and you will now need to share the link you will receive.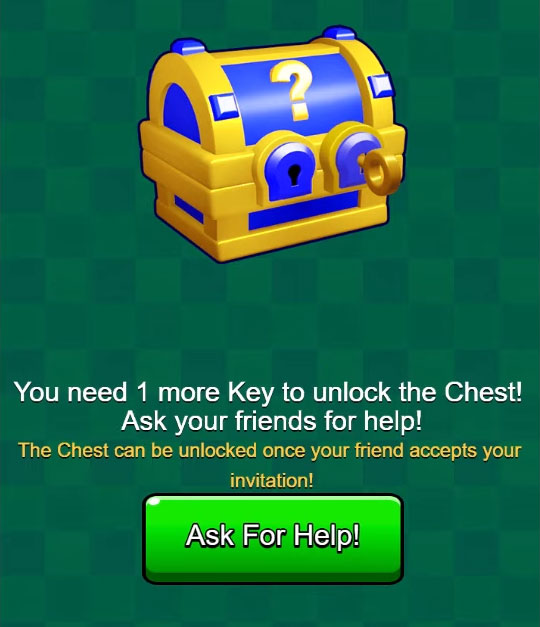 Click the "Ask For Help!" button and click on the Twitter option to grab the link (it's the easiest way to get the link, Facebook embeds it). Once you have that link, you will need someone else to use that link and go through the same process. Once they have, you can go back to the link and you will then be given a code that you can EVENTUALLY enter into the game to receive the Shari hero! It will be available once the next update of the game has been added.
Once the update has been added, you can follow these steps to enter the code:
Open up the game
Go to Settings
Insert the Code and hit Enter!
If you don't have someone to share the link with, you can find people on the Archero Subreddit who are exchanging links right here. You can also head to SuperTeeds' video on the subject which allows people to comment their link in the description. Keep in mind that a person can only unlock a chest once, so you can't do it for multiple different people.