After you've been to Arson and reached the Aries Temple area, not long into the area, Eko will be abducted by a Migthief, and you have to give chase. Now, this is relatively straightforward until you get to a specific location, where you have to find the Migthief in one of several pots scattered about the area.
You must interact with the first pots you come across, or you will never find the Migthief. After doing so, ignore all other pots and head straight for the top central one—this is the highest platform in this area. The Migthief will fly away again.
If you examine the wrong pots, you'll enter a surprise encounter, where the enemies can cast Omni-Nix. If you are weak to this, you can easily get obliterated before you take a turn.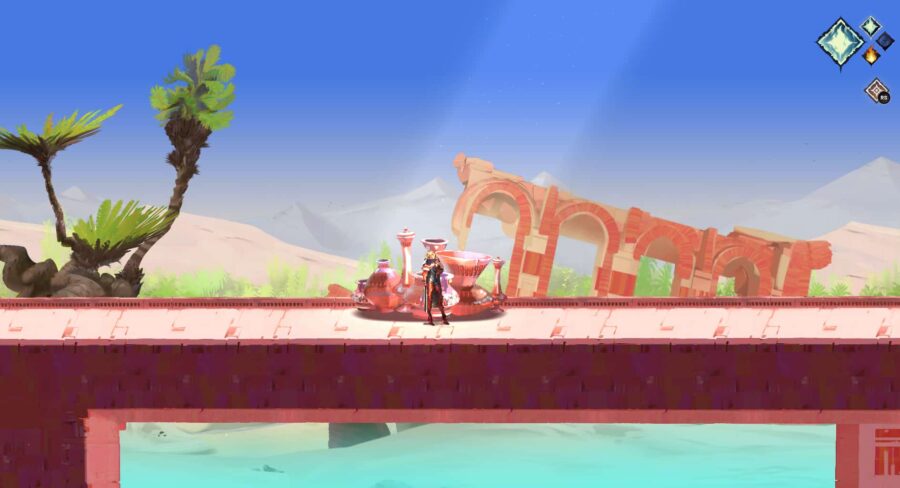 Next, head east, jump over the gap and inspect the one below three wooden platforms going diagonal top to bottom right. Once again, Migthief will fly away and hide again.
Related: All Characters and their Voice Actors in Astria Ascending
Then go west, jump over the gap, and continue until you see three wooden platforms wide. The pot you need is underneath it. Once the Migthief has been found three times, they'll open the door to the east. Follow and get ready for a fight.