In Baldur's Gate 3, there is a character that players can come across several times named Araj Oblodra. She is a Drow elf looking to bring her family's name back from ruin, and she has a number of permanent buffs you can get if you know what to do. One of the things she offers you during Act 3 is a potion called Formula Gruna, but what it will do to you is not exactly clear. So, what happens if you drink Formula Gruna in BG3?
What is Formula Gruna in Baldur's Gate 3?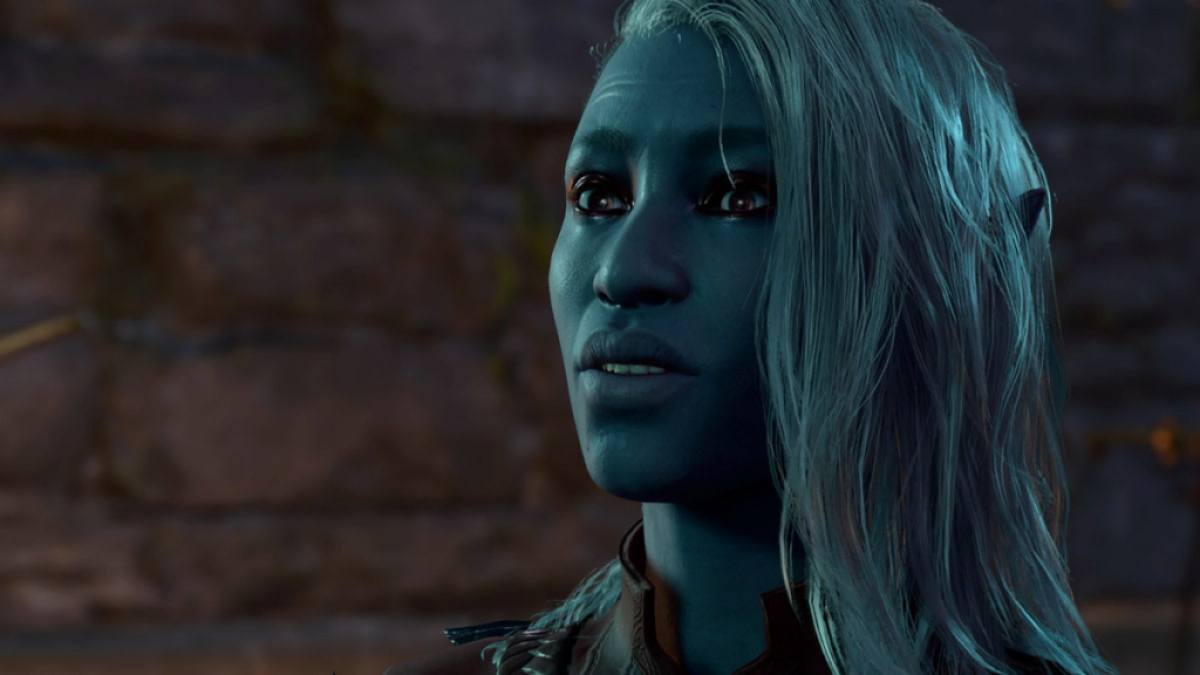 Formula Gruna is a potion that gives your character a permanent buff. Araj Oblodra made the potion out of your blood, and it's not quite clear what it will do once it is drunk. The Drow even asks you to step outside of her lab before drinking it, just in case. So, understandably, you might want to know what it will do to you before you take it.
If you choose to drink Formula Gruna, it will give you a permanent buff called Unstable Blood, which makes it so your blood is highly flammable. To that end, when a creature damages you and your blood spatters on the battlefield, you can light it up and damage any enemies standing in or spattered with your blood. This is a permanent buff that persists through death and resurrection.
Best Build for Unstable Blood in BG3
Karlach is the best BG3 companion to give this permanent buff to. She is already fire resistant naturally, and she can take a hit. While other barbarian and some other melee powerhouses can also make use of this build, they will need a source of fire resistance to make this build viable. Build her as a Berserker to get close and hit enemies several times per round.
Choose Berserker as the sub class at level 3. This sub-class gives access to Frenzied Strike, Extra Attack, and Feral Instinct.
There are several choices to use for Feats here, including a combination of Elemental Adept: Fire combined with Magic Initiate: Wizard to give Karlach some fiery spells mixed with the ability to remove enemy Resistances to fire.
Lucky and Savage Attacker are also some great choices for feats.
Unlike most other classes, Berserker levels don't have choices to make other than the four feats.
Once you have decided on Karlach's Feats, you'll need to kit her up with some great armor and weapons. I like to go with as much fiery stuff as possible for thematic reasons; here are some items you could use for your own Karlach's On Fire build.
Thermoarcanic Gloves: Arcane Ashes: Whenever you deal Fire damage, you gain 2 turns of Heat. Consume your Heat to perform a powerful attack. The next time you deal Fire damage, you deal an additional 1 Fire Damage for each turn of Heat remaining.
Ring of Self Immolation: Deals 1d4 Fire damage for two turns. Set yourself on fire to gain Heat and access to Heat Convergence.
Ring of Fire: Burning Fury: When dealing Fire damage, the wearer deals an additional 1 Fire damage.
Flawed Helldusk Armor / Helldusk Armor: The flawed version of this armor is accessible in Act 2, and it gives Lesser Infernal Retribution: When you are hit by a foe within 2m, it might take 1~4 Fire damage. However, there is a better version of this available from the final House of Hope fight, and it gives: When you succeed a Saving Throw, the caster receives Burning for 3 rounds. Also, You have Resistance for Fire damage and cannot be Burned. You take 3 less damage from All sources.
Cindermoth Cloak: A creature that damages the wearer within 2m receives Burning.
Everburn Blade: This blade is always on fire and deals 2D6 Slashing plus 1D4 Fire.
Hellfire Hand Crossbow: Hellstalker: Possibly inflict Burning when hitting a creature with this weapon while Hiding or Invisible. Scorching Ray Shot spell, Weapon Enchantment +2, Piercing Shot, and Mobile Shot.
For more Baldur's Gate 3, check out How to get the Gauntlets of Hill Giant Strength in BG3 on Pro Game Guides.