Battlefield 2042 has four original classes for Specialists, and there are a total of 10 tactical characters players can choose from. The Recon class suits players who like to meticulously plan their attacks with all the intel that can be collected before assaulting the enemy. You will need the best possible loadout to maximize the output from any of three Specialists in this class.
Casper, Rao, and Paik are the three Recon Specialists players will get to use in Battlefield 2042. We have compiled one best loadout option for each of these Specialists to guide you through the grind!
Casper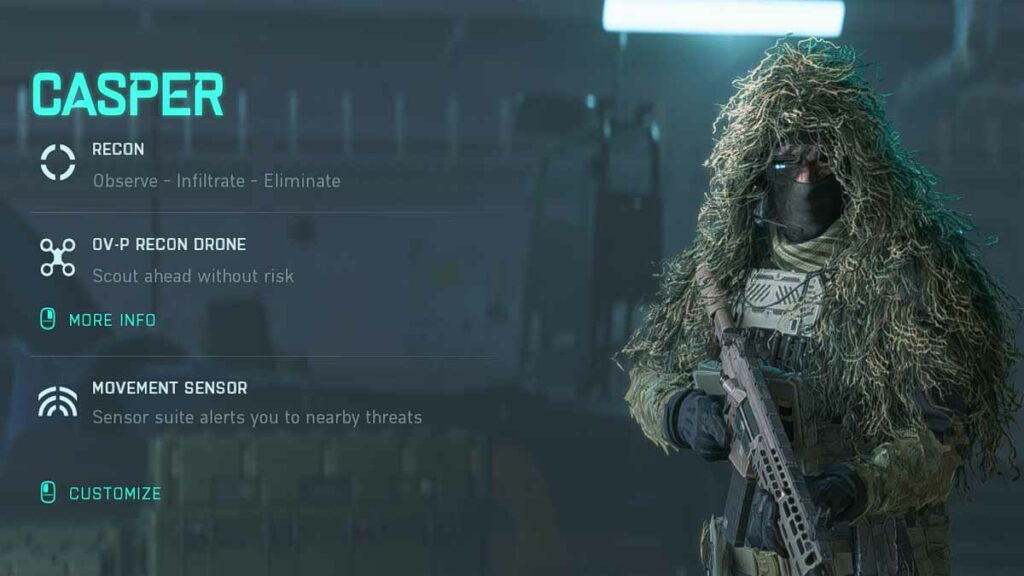 Primary: DM7 Marksman Rifle
Secondary: MP28
Gadget: Recoilless M5 or Ammo Crate
Throwable: Smoke grenade
Casper's utility is best used in combination with the aforementioned loadout. Players can choose their own primary weapon, but the DM7 Marksman Rifle suits this Specialist. Casper's movement sensor is going to be your best friend in the field. Make sure to catch enemies off guard whenever an opportunity opens up! For Gadgets, its best to stick with the Recoilless M5 as it will help you eliminate any vehicle destabilized by Casper's Recon drone.
Rao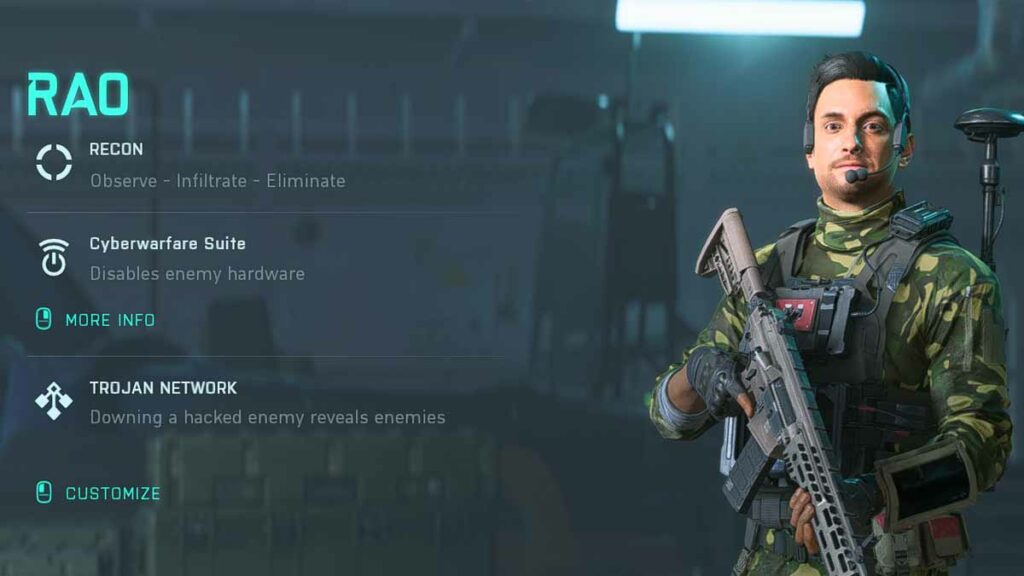 Primary: PP-29 SMG or M5A3 Assault Rifle
Secondary: MP28
Gadget: C5 Explosive
Throwable: Frag grenade
Rao is the master hacker in Battlefield 2042, and having a proper loadout with this Specialist can give your team the tactical advantage everyone desires. The primary weapon should depend upon a player's discretion, but the PP-29 SMG is the best weapon in the game right now. As for gadgets, the C5 Explosive works best for Rao as players can destroy vehicles easily right after hacking them!
Paik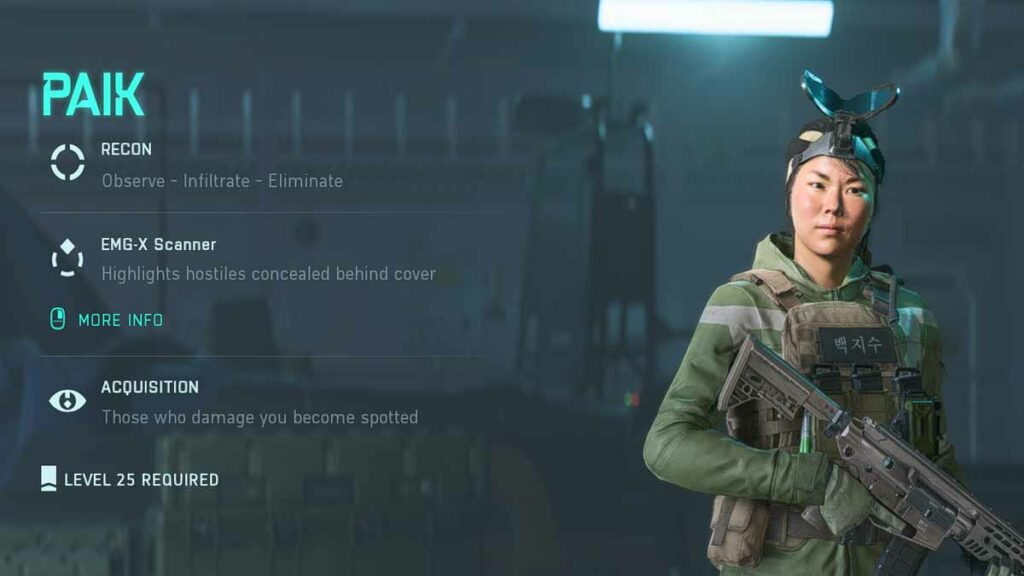 Primary: PP-29 SMG or PBX-45 SMG
Secondary: MP28
Gadget: Medical Crate or Med pen
Throwable: Frag grenade
Paik's recon abilities allow her to scan opponents, even through walls. The only tradeoff is that players need to be in 20 meter range of their opponents, and should be well aware of the surroundings. The recon reveals opponents but it also highlights your location, so always be ready for action with this Specialist. Make sure to carry a med crate or pen to recover quickly from any damage. Its best to choose an SMG for primary, and the MP28 for secondary since most of the fights you will take with this Specialist would be over close to mid-range!
Stay tuned to Pro Game Guides for more Battlefield 2042 and Portal content. In the meantime, head over to our article – How to fix unable to load persistent data error on Battlefield 2042?