An objective like being born in Tennessee for the Jolene Challenge may sound easy to many users from the USA, but it is not the case with other international players, as they may not be aware of the geography of The USA.
So, if you are a confused player trying to finish the given objective by randomly selecting any city in America, don't worry! Read the complete guide to complete the task quickly.
How to create a character out of Tennessee in BitLife
First and foremost, you should understand that BitLife does not allow you to pick a state as your birthplace. So, you must select any city inside that state to fulfill the criteria. Since we need to make a character out of Tennessee, we must choose a city inside Tennessee to finish the objective. In the current version of the game, you can only select Nashville as your birth city. To do this, follow the given steps.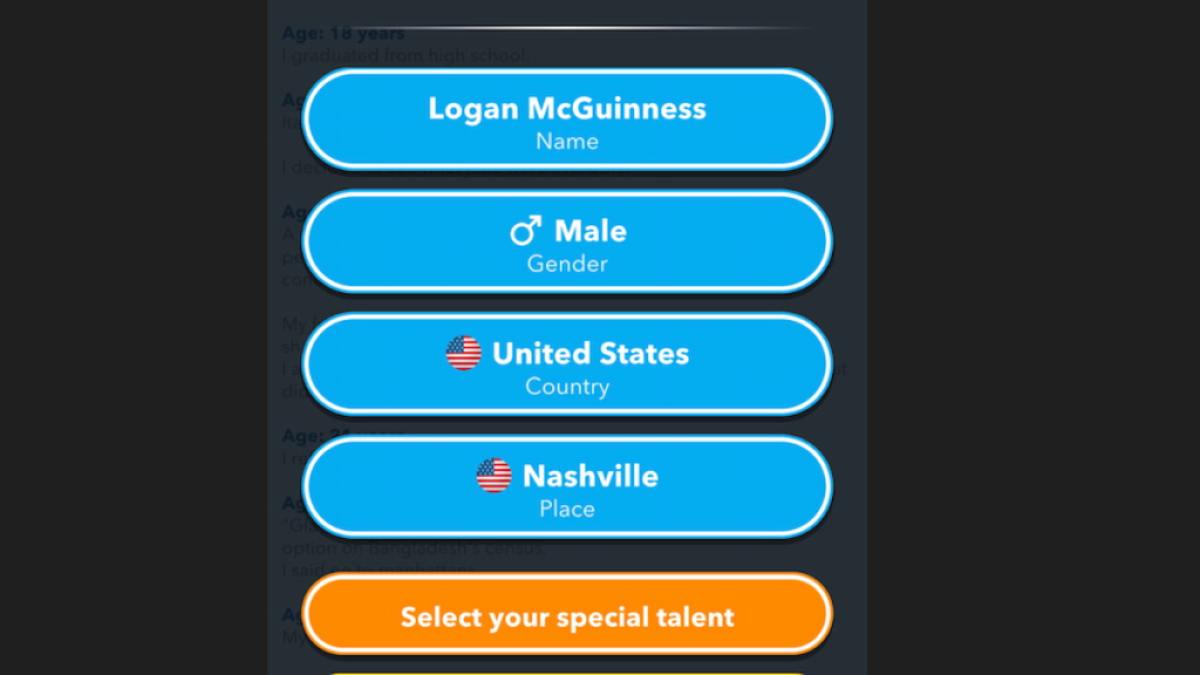 Open BitLife on your platform and click on the three-striped icon on the top left of the menu.
Choose the New Life option and start customizing your character by providing a name, gender, and other gender orientation.
For the birth country, select the United States and pick Nashville as your birth city.
Hit the Start Life button to create the character and complete the objective.
What country is Tennessee in?
As mentioned earlier, Tennessee is a small state in the central part of the United States, with Nashville as its capital.
For more on BitLife, check out How to be born as a female in Alaska – BitLife Guide or How to be born in Colorado – BitLife Guide on Pro Game Guides.