One of the objectives of the Patient Zero challenge is to become a Roadkill Remover in BitLife. Unlike most jobs in BitLife that require either a college or graduate school degree, the Roadkill Remover job only demands you to have to highschool degree. 
How to get a high school degree in BitLife
After being born as a male in Florida, your parents will automatically enroll you in a primary school when you turn 5. Just age up after joining primary school till high school to graduate and get the high school diploma. Remember, do not indulge in criminal or drug-related activities during your school years, as it may lead to permanent suspension or even face prison time if caught.
How to get the Roadkill Remover job in BitLife
After graduating high school, it's time to look for a Roadkill Remover job. Open the Jobs section from the main menu page and press the Full-Time Jobs option. Now, browse the listing for a job post titled - Roadkill Remover(Small Business). If you cannot find the post, don't worry. Age up and revisit the page to see a refreshed listing. Being a rare job post, it will take anywhere from 5 to 15 years to find the job. It personally took me 13 years for me to find the given post. So, be patient and keep searching.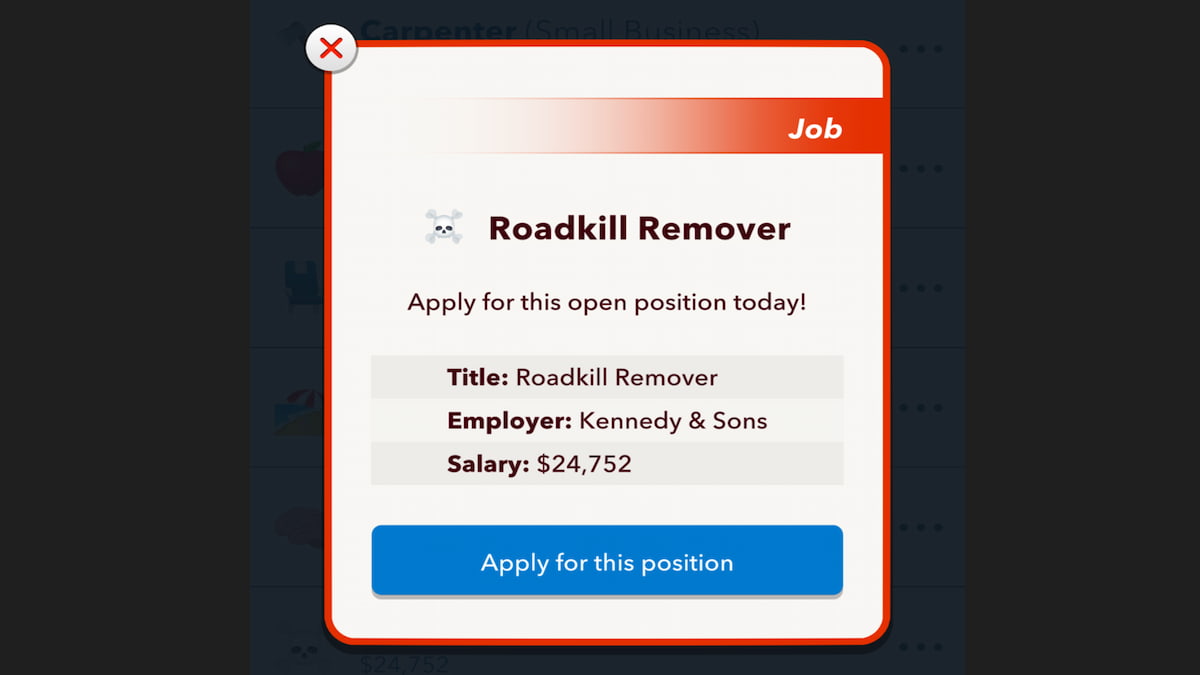 After finding the job, apply for the post and crack the interview at any cost. Once you have got the job, the second objective in the Patient Zero challenge will be over.
For more on BitLife, check out How to become a member of the track team in BitLife or How to become a Crab Fisherman in BitLife on Pro Game Guides.