One of the hardest objectives of the Human Trombone challenge is to earn $500K in money as a street performer. The main problem is the low yearly collection rate which lies in the range of $1000 to $2000, making it a Herculean task to accumulate the given amount before your death. Still, you can implement techniques like increasing your skill related to your act, proper selection of streets, and taking acting classes to improve your overall overhaul each year as a street performer.
How to increase your skill as a street performer
The best way to improve your skill as a street performer is by using the Practice button under the Activities tab of your Job section. Irrespective of your selected act, press the Practice button at least twice each year before aging up. Soon, your skill will start climbing as the red meter will disappear and change to yellow, followed by green within five to seven years.
As your skill increases, you will immediately start noticing a change in the amount you receive as a performer, as you will gain buck bucks in the range of $10k. Also, make sure to change your act once in a while. Picking something like Magic, Sword Swallowing, or Fire Eating apart from being a Flatulist can make a lot of money.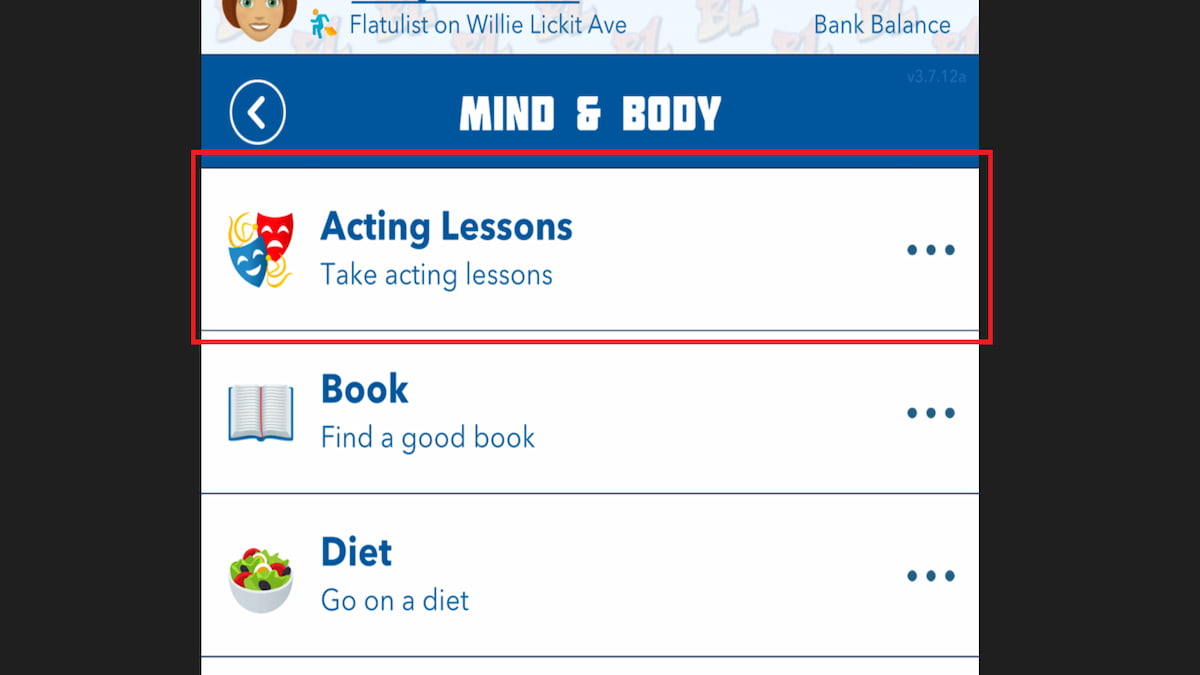 The other best way to increase your skill is to take acting classes. Though it does not directly influence revenue, taking them can improve your acting performance, elevating your overall show quality. You can take acting classes from the Mind & Body tab under the main Activities menu.
How to pick the right street for earning money in BitLife
The selection of streets also plays a vital role in earning cash quickly in BitLife. It is always best to pick a block that has high traffic and police ratings with a low crime rate. It allows you to put on a show for a large audience without the worry of being looted. You can use the below image for a reference while picking one.
With time and by following all the above guidance, you will slowly start earning a lot of cash and will complete the given $500K quota within 20 to 30 years after beginning your life as a street performer.
For more on BitLife, check out How to become a Street Hustler in BitLife or How to become a Busker in BitLife on Pro Game Guides.