If you can't get an audition after multiple tries in BitLife, your character is likely the problem. In short, there are various reasons why you may get rejected from getting an audition or roles in BitLife. The most common reasons for not getting an audition are that your character is too unknown and hasn't gotten many note-worth roles in TV or Movies. You can fix this problem by auditioning for less well-known roles until you land major roles. For other reasons, it may simply be that your character doesn't fit the appearance/age requirement for the role. 
How to check role requirements in BitLife
Most players won't know about these requirements unless they look at the potential role's info page. To check the info page for any role in BitLife, click on a role under either Movies Roles or Television Roles. You can find both options under the Audition tab on the Special Careers Actor job page. Clicking on a role will display the following page shown in the images below: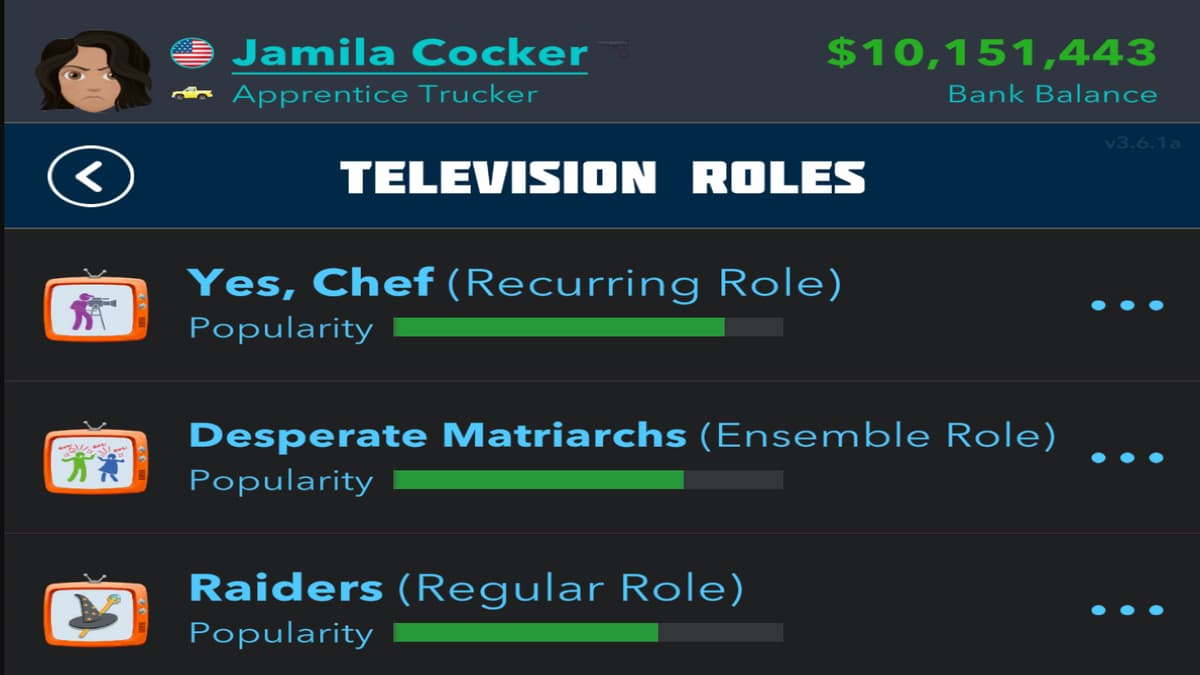 Related: What is Superstar mode in BitLife?
On this page, we can see that role is looking for someone who fits the appearance of a woman in her 40s. Because of this, if you are young but a female character, you will still get rejected because the producers are looking for someone who looks like they are in their 40s. So if you are getting rejected from many roles despite being talented in acting, your character most likely doesn't fit the appearance/age requirement. If you want to avoid getting rejected, we recommend following the tips below.
How to not get rejected from auditions in BitLife
If you want to get more auditions and earn roles in BitLife without getting rejected, the first step is to create a character who is talented in Acting. You can create a character that is talented in acting by taking Acting Lessons until you fill your skill bar. Once you have the skill requirement down, the next step is to get an Agent so you can ask them to look for roles. Apply to a few roles independently in between asking your agent to look for roles, but make sure to only apply to roles that fit your character's age. In short, if a role wants a 20-year, only apply if you're between 18 to 30 age range. If you are just starting, you will want to make sure the roles you apply for have a high fit bar on them. You can check if your character has a high fit bar for the role by checking the role's information page. To check the information page, just click on the role listed in Movie or Television roles.
For more on BitLife, we at Pro Game Guides have you covered with How to complete the Smitten Kitten Challenge in BitLife and How to increase the relationship with your pets in BitLife .