The Double Barrel Shotgun is a quirky weapon to use in Call of Duty: Vanguard. Although it has only two shells in the chamber, you can improve the reload speed with certain attachments, and better yet, use the Akimbo perk. Here's a guide demonstrating the best Double Barrel Shotgun class in Vanguard.
Best Double Barrel Loadout Vanguard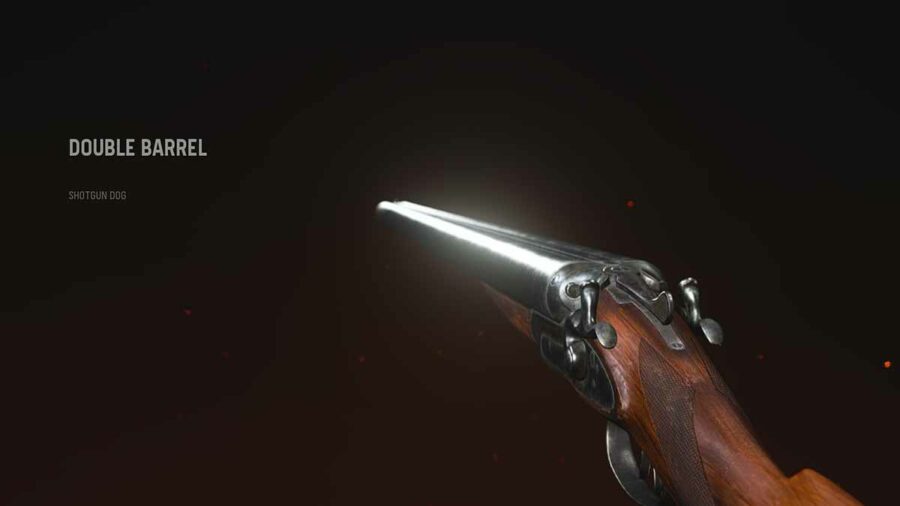 Muzzle - M97 Full Choke
Barrel - LJ-18 Defender
Stock - Removed Stock
Ammo Type - Packed Powder
Rear Grip - Fabric Grip
Proficiency - Akimbo
Kit - Quick
Related: Best Gracey Auto Shotgun Loadout and Class in Call of Duty: Vanguard
These best Double Barrel Shotgun attachments are focused on improving the effective damage range and mobility of the weapon. The Akimbo perk is the main highlight of this build as it doubles the firepower and ammunition of the weapon.
The LJ-18 barrel is our recommendation as it boosts the most necessary stats—damage, hip-fire accuracy, and range. Equip the M97 Full Choke for tighter pellet spread. Since we are using the Akimbo perk, you cannot add the underbarrel attachment to our Double Carrel class.
The Removed Stock is a must for sprint-to-fire speed and hip-fire accuracy. Although it hurts accuracy and recoil control, those shouldn't be a concern. Furthermore, we haven't used any magazines with the gun.
You can use the 16 Gauge for better accuracy, fire rate, and mobility. However, it comes at the cost of damage range. Make sure to customize and replace the attachments you think aren't suitable for you.
Stay tuned to Pro Game Guides for more Vanguard content. In the meantime, head over to our article on – Best Shotguns in Call of Duty: Vanguard.