Gracey Auto is one of the most potent Shotguns to use in Call of Duty: Vanguard. Combined specifically with the Gung-Ho perk, it becomes unstoppable. This guide explains how to build the best Gracey Auto Shotgun class in Vanguard.
Best Gracey Auto Loadout Vanguard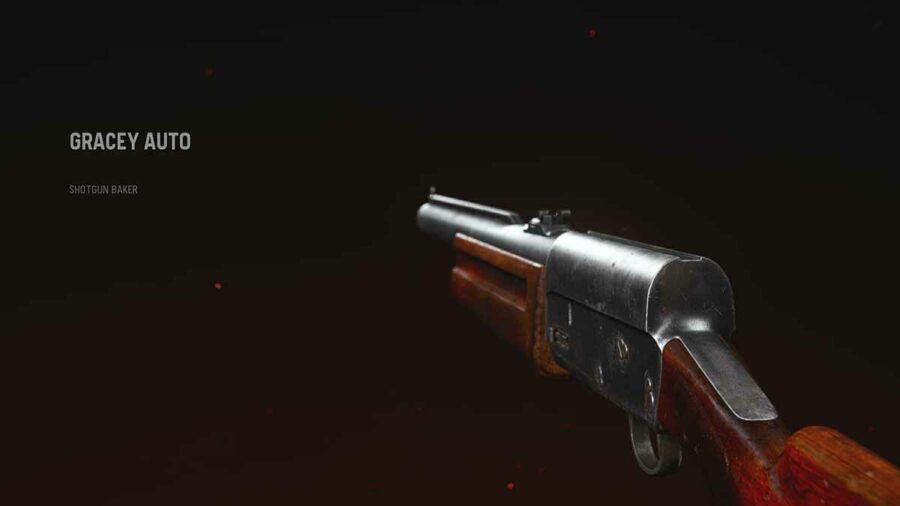 Here are the best Gracey Auto attachments for a close-range, high mobility build:
Muzzle - M97 Full Choke
Barrel - CGC 22" Rapid
Stock - Chariot Sport
Underbarrel - M1915 Steady
Magazine - 12 Gauge 10 Round Drums
Ammo Type - Packed Powder
Rear Grip - Fabric Grip
Proficiency - Gung-Ho
Kit - Quick
Since we are using the Gung-Ho proficiency, we no longer need to worry about improving the sprint-to-fire speed. This perk is overpowered and allows you to shoot while sprinting. Our main focus will be to boost the damage, range, and overall mobility of Gracey Auto.
We recommend using the CGC 22" Rapid barrel to compensate for the fire rate reduction incurred by other attachments. However, if you want damage range and accuracy at the cost of mobility, equip the Chariot 33" Sport barrel instead. Next up, the M97 Choke tightens the pellet spread of the Shotgun.
The Chariot Sport stock is crucial in improving hip-fire accuracy and movement speed, both of which are much-needed. M1915 underbarrel improves the hip fire spread even further. You may swap it for Mark VI Skeletal to gain ADS speed.
Although the 12 Gauge ammo hurts mobility and fire rate, the extra shells it provides help in fights a lot. Feel free to make adjustments to the above Gracey Auto Shotgun loadout. You can add or remove attachments to tailor the weapon as per your requirement.
Stay tuned to Pro Game Guides for more Vanguard content. In the meantime, head over to our article on – Best G-43 Loadout and Class in Call of Duty: Vanguard and Best LMGs in Call of Duty: Vanguard.