In addition to the new operators and Ranked Play, Call of Duty: Warzone 2 is also getting two Handguns with the Season 3 Reloaded update. Both of these sidearms are fully automatic. However, the FTAC Siege specifically is designed as a compact SMG. I have put together a loadout for this weapon that you can use in Warzone as a solid secondary weapon.
Best FTAC Siege Loadout & Attachments Warzone 2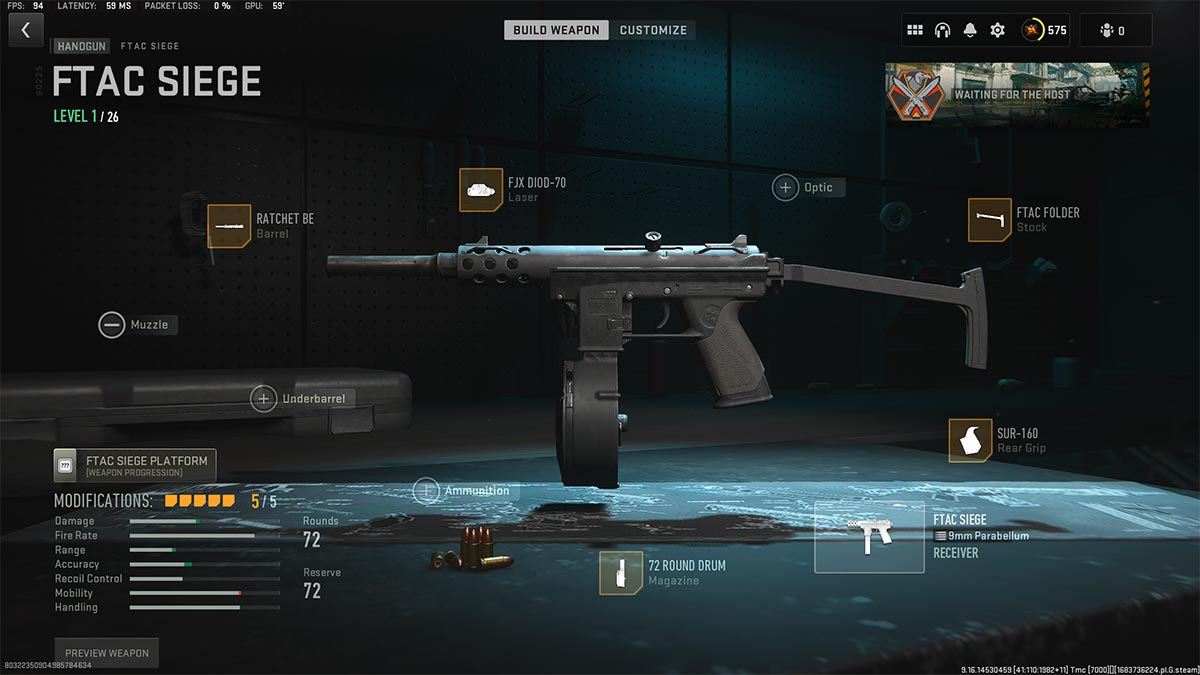 Barrel: Ratchet BE

Laser: FJX Diod-70
Stock: FTAC Folder
Magazine: 72 Round Drum
Rear Grip: SUR-160
Despite being a pistol, the FTAC Siege comes with a plethora of attachments using which you can customize this weapon to your taste. For this close-range build, I have used attachments that boost the weapon's damage range and improve its mobility while keeping it fairly accurate.
The gun has an upward pull, which is easily manageable. One more thing to note here is the immensely fast fire rate of the FTAC Siege due to which I had to use the 72 round magazine. If you're playing solos or duos, feel free to switch to .50 round mag for better mobility.
Related: Best FJX Imperium loadout & attachments in Warzone 2 & MW2
Best FTAC Siege Class Setup
Primary Weapon: TAQ-56 / Kastov 762
Secondary Weapon: FTAC Siege
Tactical: Smoke Grenade
Lethal: Semtex
Perk Package: Double Time, Battle Hardened, Fast Hands, High Alert.
How to unlock the FTAC Siege Handgun in Warzone 2
To unlock the FTAC Siege, I had to complete the weapon challenge that requires players to get 50 sidearm hipfire operator kills using Handguns. Grab any pistol of your choice and get 50 kills while hipfiring the weapon. This task can be easily completed in MW2 Multiplayer or even Plunder if you don't own the full game.
Here are two recommended builds for the X13 Auto & P890 Handguns that you can use to complete the challenge: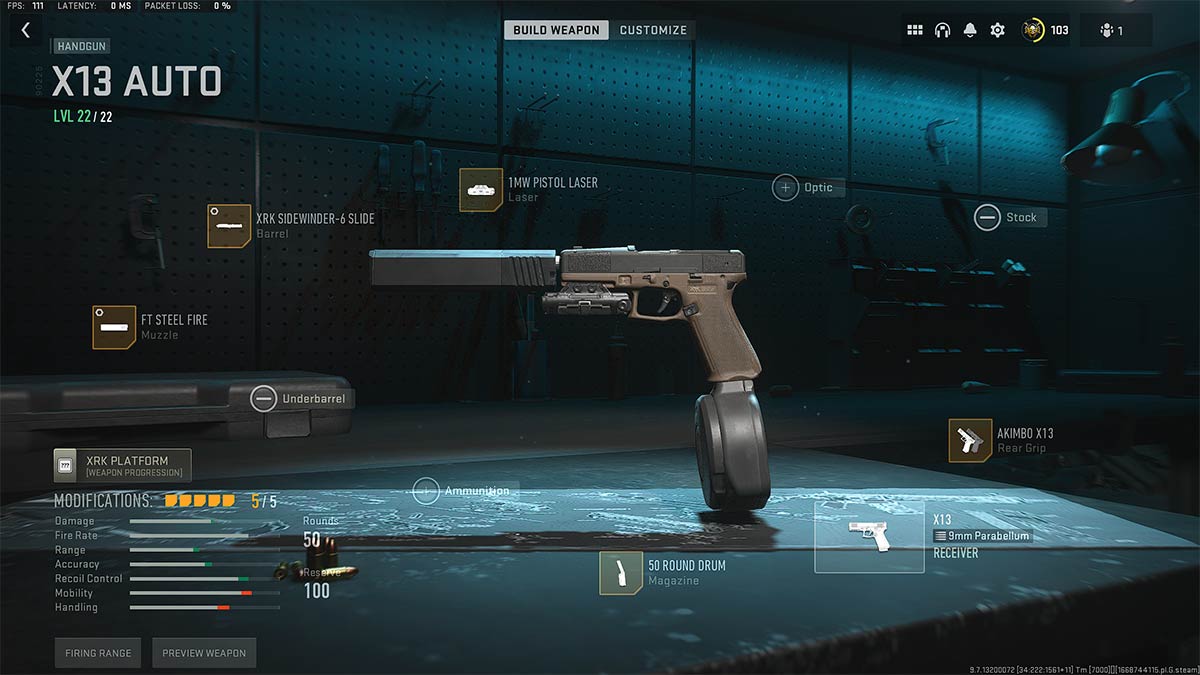 X13 Auto

Muzzle: FT Steel Fire
Barrel: XRK Sidewinder-6 Slide
Laser: 1mW Pistol Laser
Magazine: 50-Round Mag
Rear Grip: Akimbo X13

P890

Muzzle: FT Steel Fire
Laser: 1mW Pistol Laser
Trigger Action: Bruen Express
Ammunition: .45 Auto Armor Piercing
Rear Grip: Akimbo P890
Stay tuned to Pro Game Guides for more Call of Duty: Modern Warfare 2 and Warzone 2 content. In the meantime, head to our How to level up guns fast in Plunder in Warzone 2 article.