M4A1 has always been a weapon of choice since the beginning of Call of Duty: Warzone. The Modern Warfare Assault Rifle features a fast fire rate, good range, and moderate damage. Here's a guide on how to build three of the best M4A1 loadout variants in Warzone Pacific.
Best M4A1 Loadout Warzone for Long-Range
Muzzle: Monolithic Suppressor
Barrel: Stock M16 Grenadier
Optic: VLK 3.0x Optic
Underbarrel: Commando Foregrip
Magazine: 60 Round Mags
These are the best M4A1 attachments required for a class that shreds enemies over distance. This build gives the weapon its maximum damage range and bullet velocity while taking a hit on its mobility. You can pair this no-recoil M4A1 build with a mobile, fast-firing Submachine Gun.
Related: Best C58 Loadout and Class in Call of Duty: Warzone Pacific
Best M4A1 SMG Loadout Warzone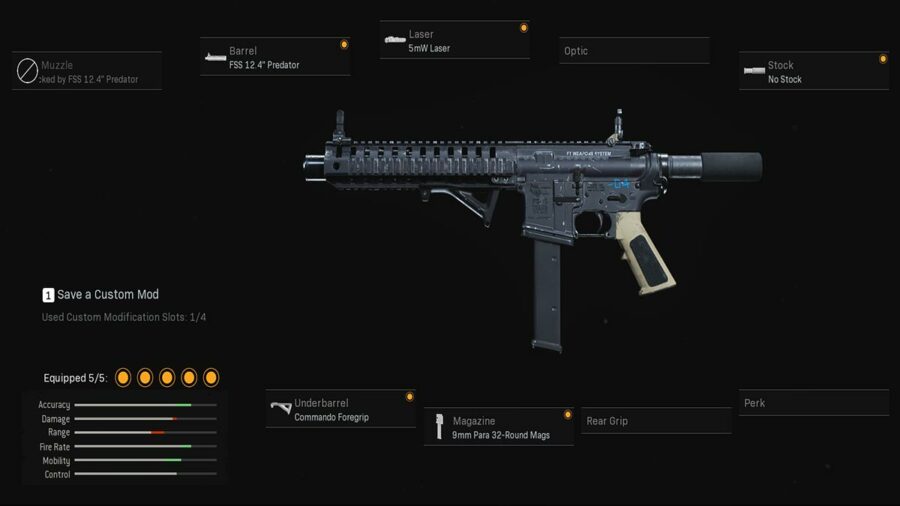 Barrel: FSS 12.4" Predator
Laser: 5mW Laser / Tac Laser
Stock: No Stock
Underbarrel: Commando Foregrip
Magazine: 9mm Para 32-Round Mags
The attachments used here are for a close-quarters M4A1 build that is extremely viable in Rebirth Island. We have focused on boosting the mobility and fire rate by sacrificing the bullet velocity. Another thing to keep in mind is that you run out of bullets pretty quickly using the 9mm magazine.
For the laser attachment, use the 5mW Laser for better sprint-to-fire time and hipfire. Alternatively, you may use the Tac laser for faster aim-down-sight (ADS) speed. Although you can pair this with a Sniper Rifle in Rebirth, try out the next loadout for a game in Caldera.
Best M4A1 Sniper Support Loadout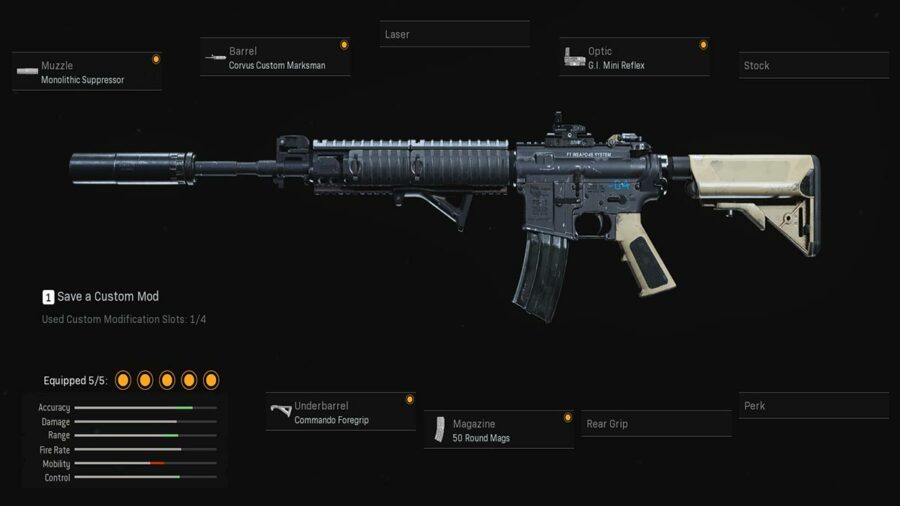 Muzzle: Monolithic Suppressor
Barrel: Corvus Custom Marksman
Optic: G.I. Mini Reflex
Underbarrel: Commando Foregrip
Magazine: 50 Round Mags
For our final loadout recommendation, we've showcased the best sniper companion AR. Unlike the previous SMG build, this M4A1 loadout doesn't sacrifice its range. It is quite similar to our first build but with slightly better ADS and movement speeds.
Best M4A1 Class Setup Warzone
Primary Weapon - M4A1
Secondary Weapon - OTs 9 / Welgun / Kar98k (Modern Warfare)
Lethal - Throwing Knife
Tactical - Heartbeat Sensor
Perk 1 - Cold Blooded
Perk 2 - Overkill
Perk 3 - Amped
Stay tuned to Pro Game Guides for more Call of Duty content. In the meantime, head over to our article on – Best BAR Loadout in Call of Duty: Warzone.