C58 is one of the most potent and popular weapons in Call of Duty: Warzone. The Cold War Assault Rifle features high damage output and manageable recoil that comes at the cost of a slow fire rate. This guide showcases the best C58 attachments and class setups for two different scenarios.
Best C58 Loadout Warzone for Long Range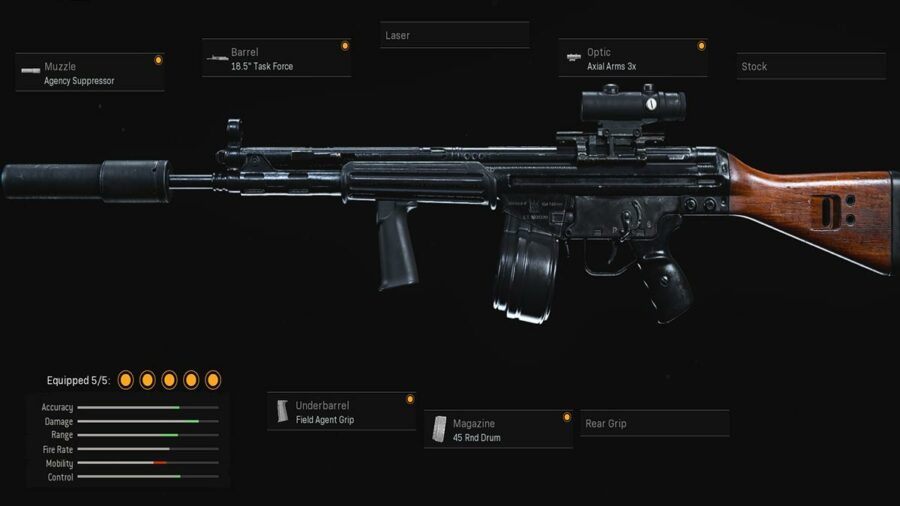 Muzzle: Agency Suppressor
Barrel: 18.5" Task Force
Optic: Axial Arms 3x
Underbarrel: Field Agent Grip
Magazine: 45 Rnd Drum
A long-range weapon should have good range and control well, and that's what we get with these attachments. For maximum damage-range and bullet velocity, we use the Agency Suppressor and Task Force barrel. Furthermore, these two attachments, along with the foregrip, boost the recoil control of C58.
The 45-Round magazine is sufficient for a slow firing weapon. You may go higher than this by sacrificing the aim-down-sight speed. Also note that this C58 loadout lacks mobility, which shouldn't be a concern since you'll be coupling it with a Submachine Gun.
Related: Best OTs 9 Loadout and Class in Call of Duty: Warzone
Best C58 Loadout Warzone as Sniper Support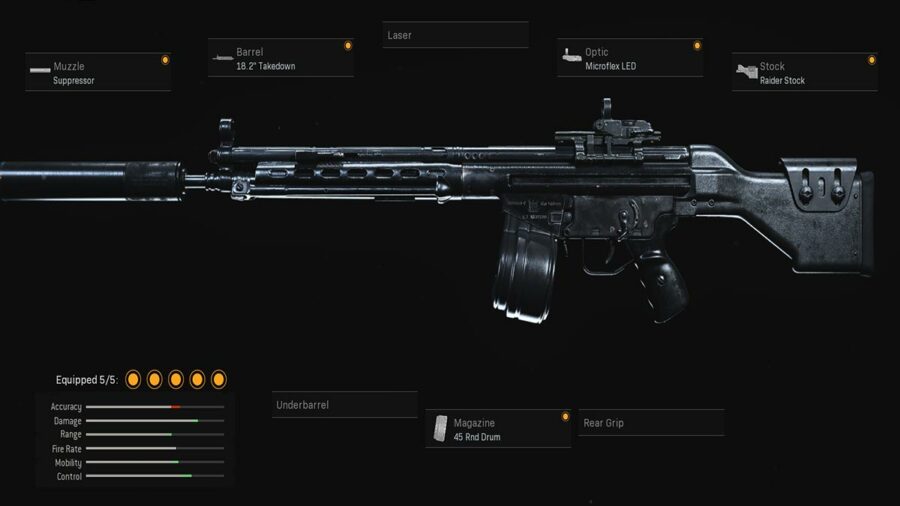 Muzzle: Suppressor
Barrel: 18.2" Takedown
Optic: Microflex LED
Stock: Raider Stock
Magazine: 45 Rnd Drum
This particular C58 build shines in close to medium-range fights. The attachments vary from the previous build, as we've put emphasis on mobility and damage-range rather than accuracy. The Takedown barrel ensures maximum damage-range at the cost of sprinting speed.
The regular Suppressor muzzle boosts ADS speed and, hence, is preferred over the Agency Suppressor. Additionally, the Raider Stock helps with strafing speed and sprint-to-fire time, which are equally essential for a close-range gun. You may swap it for the Serpent Wrap rear grip for better ADS speed.
Best C58 Class Setup in Warzone Pacific
Primary Weapon - C58
Secondary Weapon - OTs 9 / Welgun / Kar98k (Modern Warfare)
Lethal - Throwing Knife
Tactical - Stim
Perk 1 - Cold Blooded
Perk 2 - Overkill
Perk 3 - Combat Scout
Stay tuned to Pro Game Guides for more Call of Duty content. In the meantime, head over to our article on – Best BAR Loadout in Call of Duty: Warzone.