Call of Duty Modern Warfare has a varied range of weapons that players can unlock, and you can equip them with unique attachments to get an efficient class setup. The Lachmann-762 Battle Rifle belongs to the Lachmann & Meer Platform and can be unlocked by reaching level 16 in the game. Progressing with this weapon also unlocks the Lachmann-556 and LM-S, two powerful weapons in their category. Here's the best Lachmann-762 loadout in Modern Warfare 2.
Modern Warfare 2 best Lachmann-762 class build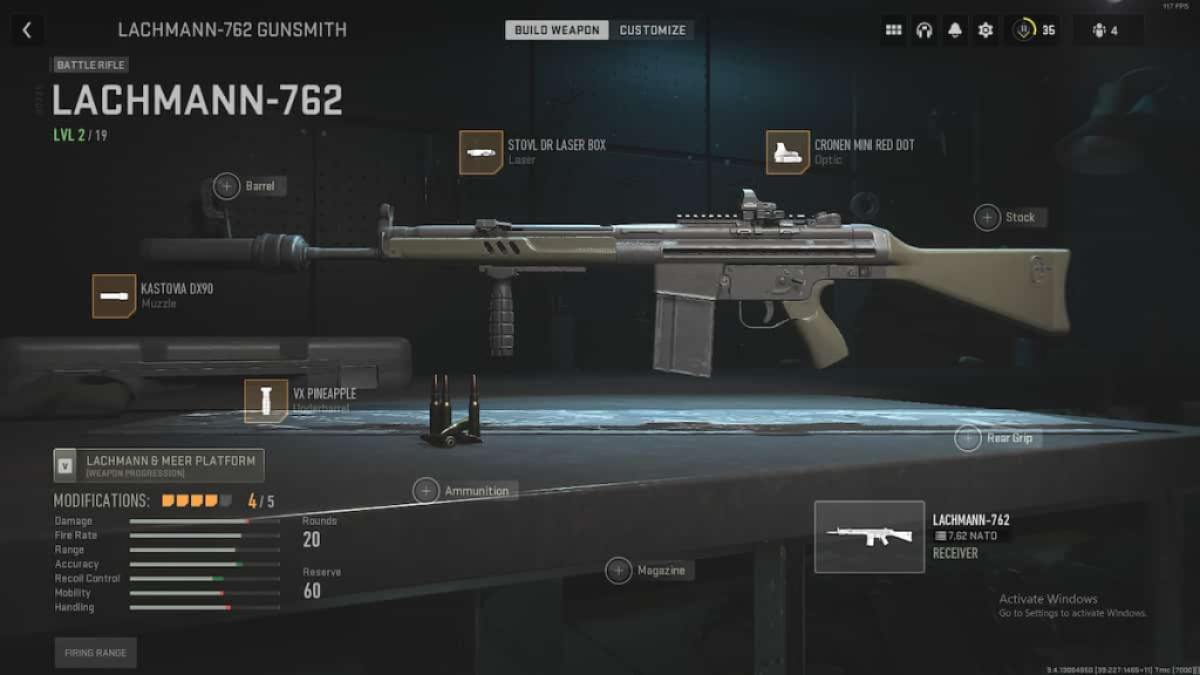 The Lachmann-762 is one of the weapons in the Lachmann & Meer Platform, which means it shares attachments with other weapons. This weapon has 19 levels of progression, and we recommend unlocking them quickly to get its Weapon Tuning. Each magazine has 20 bullets, and you can alternate between single and auto-firing modes. The Lachmann-762 has exceedingly poor Recoil Control but has high Damage and Fire Rate. Here are the best attachments to run with the Lachmann-76.
Barrel: 15.9" Lachmann RAPP Barrel
Muzzle: Polarfire-S
Underbarrel: Schlager Tango
Rear Grip: Lachmann TCG-10
Stock: FT Mobile Stock
The above attachments are meant to improve Recoil Control while compensating for Mobility and Handling. The 15.9" Lachmann RAPP Barrel is the best attachment for this weapon, as it radically improves Damage, Range, Accuracy, and Recoil Control. Players can also add an Optic instead of the Stock or Rear Grip attachment for better vision.
Modern Warfare 2 best Lachmann-762 loadout
Once you have equipped all five attachments to the weapon, players need to complete the loadout by selecting other essentials. You must build a loadout that can be effective at long as well as close range Equip a Secondary weapon, and select unique Killstreaks, Lethal, Tactical, Field Upgrades, and Perks. The Lachmann-762 is a Battle Rifle, and we recommend carrying an SMG or a Shotgun as the Secondary weapon.
Primary: Lachmann-762
Secondary: Fennec 45
Tactical: Shock Stick
Lethal: Proximity Mine
Perk Package

Basic Perks: Overkill and Double Time

Bonus Perk: Fast Hands
Ultimate Perk: Ghost or Survivor

Field Upgrade: Deployable Cover
Having trouble logging in to Modern Warfare 2? Check out How to fix MW2 'keeps crashing on PC, PS5, & Xbox' issue on Pro Game Guides.