The Season 2 update for Call of Duty: Modern Warfare 2 added very few maps to the Multiplayer. What kept everyone excited for the new season is the arrival of Ranked Play, which allows players to rank up in a highly competitive environment, just like the professionals at Call of Duty League. Ranked Play comes with a series of restrictions on certain weapons, attachments, streaks, and equipment based on the CDL competitive ruleset. Keeping these things in mind, we've listed some of the best Ranked Play classes that you can use in MW2 Season 2.
Best Ranked Play Loadouts in Modern Warfare 2 Multiplayer
TAQ-56 Loadout MW2 Ranked Play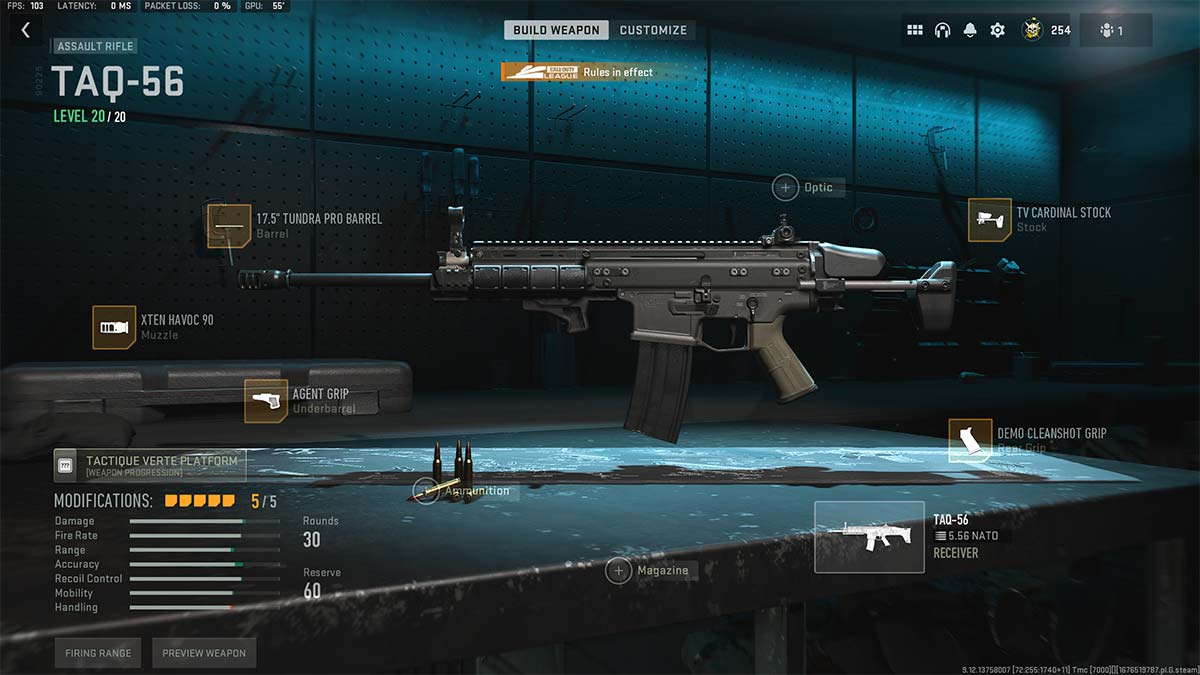 Muzzle: XTEN Havoc 90
Barrel: 17.5" Tundra Pro Barrel
Stock: TV Cardinal Stock
Underbarrel: Agent Grip
Rear Grip: Demo Cleanshot Grip
The TAQ-56 Assault Rifle is the most versatile weapon for Ranked Play thanks to its balanced features. We've customized this build for improved accuracy and range by adding the mentioned muzzle and barrel attachments. The stock and rear grip add mobility and handling to the weapon, while the underbarrel makes sure it's stable while you aim-down-sight (ADS).
Vaznev-9K Loadout MW2 Ranked Play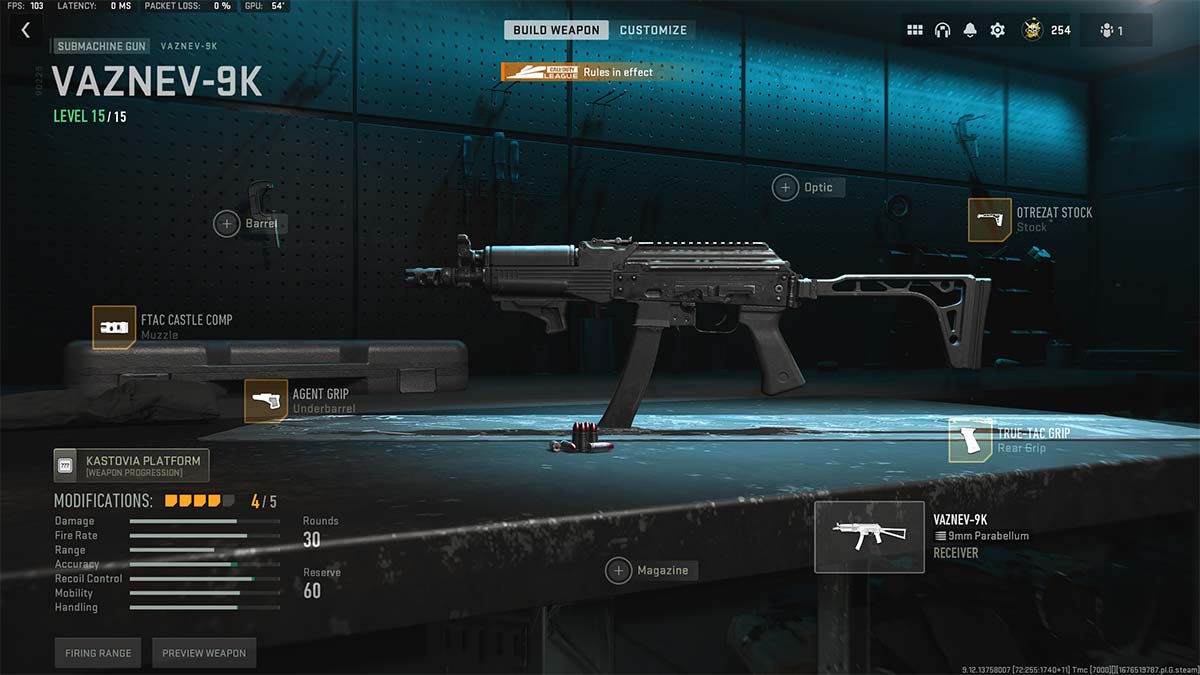 Muzzle: FTAC Castle Comp
Stock: Otrezat Stock
Underbarrel: Agent Grip
Rear Grip: True-Tac Grip
If you're looking to dominate close-mid range fights, look no further than the Vaznev-9K, which has been the favorite weapon for competitive players since the game's launch. As for the attachments, the muzzle compensates for the recoil plot and makes this SMG work wonders at even longer ranges. The stock and rear grip serve the same purpose as in the TAQ-56 build of providing a mobility and handling boost to the weapon. Finally, the Agent Grip helps reduce aim sway and the hip-fire spread.
Related: All new Operator Skins in Season 2 of MW2 and Warzone 2
SP-X 80 Loadout MW2 Ranked Play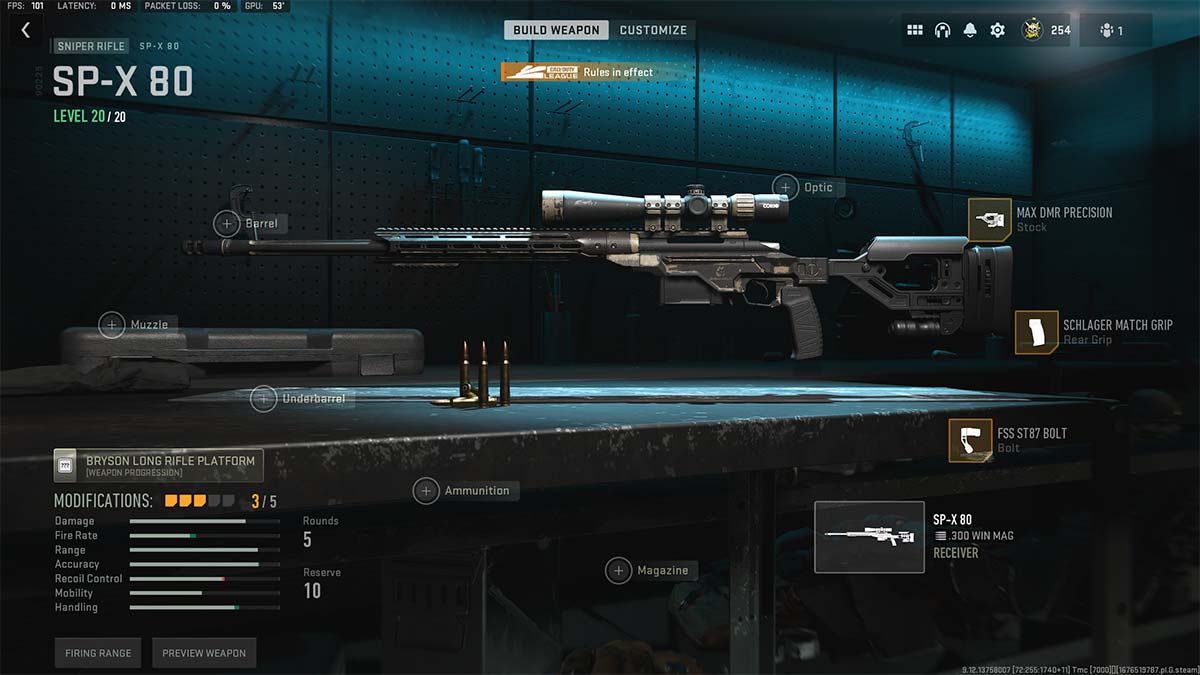 Stock: MAX DMR Precision
Rear Grip: Schlager Match Grip
Bolt: FSS ST87 Bolt
This guide wouldn't be complete if didn't include a Sniper Rifle on our list of weapons. We've chosen the SP-X 80 as it's comparatively faster in terms of mobility and handling than its counterparts. To make it even faster, we used three attachments that help with features such as ADS speed, sprint-to-fire time, and fire rate.
X12 Loadout MW2 Ranked Play
Barrel: XRK LUC-9
Trigger Action: XRK Lightning Fire
Rear Grip: Cronen Lima-6
Your loadout will be incomplete without a properly built, fast secondary weapon, in this case, the X12 Handgun. It's the only pistol available in MW2 Ranked matches, and we've made sure that it's fast enough in case you run out of ammo on your primary gun. Alternatively, you can use the Combat Knife melee weapon, which allows you to run faster than wielding any other weapon in the game.
Best Class Setup for Ranked Play in Modern Warfare 2
Because of the CDL restrictions, there are limited options to choose from in each category:
Primary Weapon: TAQ-56 / Vaznev-9K / SP-X 80
Secondary Weapon: X12 / Combat Knife
Lethal: Semtex / Frag Grenade
Tactical: Stun Grenade
Perk Package: Ranked 1 / Ranked 2 / Ranked 3

You will not need to create a separate custom perk package. The three default options are very good, and you can choose from them depending on your playstyle and requirements.

Field Upgrade: Dead Silence
Stay tuned to Pro Game Guides for more Call of Duty: Modern Warfare 2 and Warzone 2 content. In the meantime, head over to our article on How to get your Loadout in Warzone 2.