XM4 remains a popular Assault Rifle (AR) choice for players in Call of Duty Warzone. This is due to its fast fire rate, easy-to-control recoil, and great range. It may also serve as a quality replacement for the hard-to-maneuver EM2 AR.
Here's a detailed guide on the best XM4 loadout and attachments in Warzone. We've listed different builds in accordance with the weapon's specific usage scenarios in Warzone.
Best XM4 Loadout Warzone for Long-Range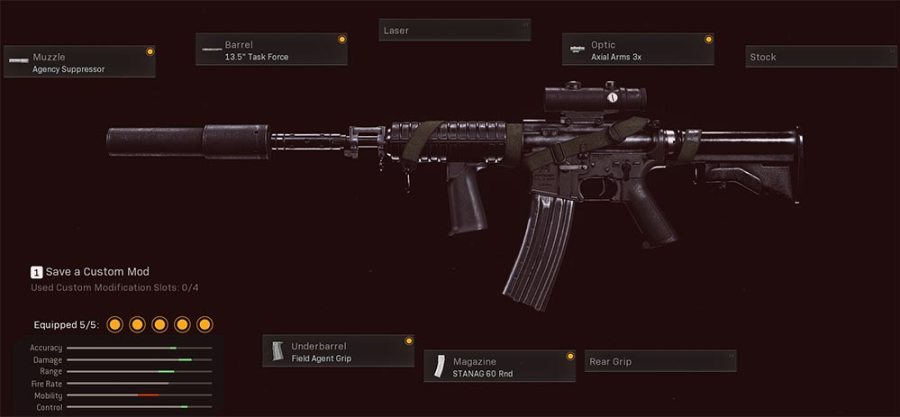 The best XM4 attachments optimized for a high-accuracy, long-range build in Warzone are:
Muzzle - Agency Suppressor
Barrel - 13.5" Task Force
Optic - Axial Arms 3x
Underbarrel - Field Agent Grip
Magazine - STANAG 60 Rnd
The Agency Suppressor and Task Force barrel are a must-have for every long-range AR class. They help with range and recoil control to a large degree. Their cons include reduced aim-down-sight (ADS) speed and overall mobility.
The XM4 has a competitive and fast time-to-kill (TTK) in the AR category and sits alongside the likes of the EM2 and Cold War AK-47.
Best XM4 SMG Loadout Warzone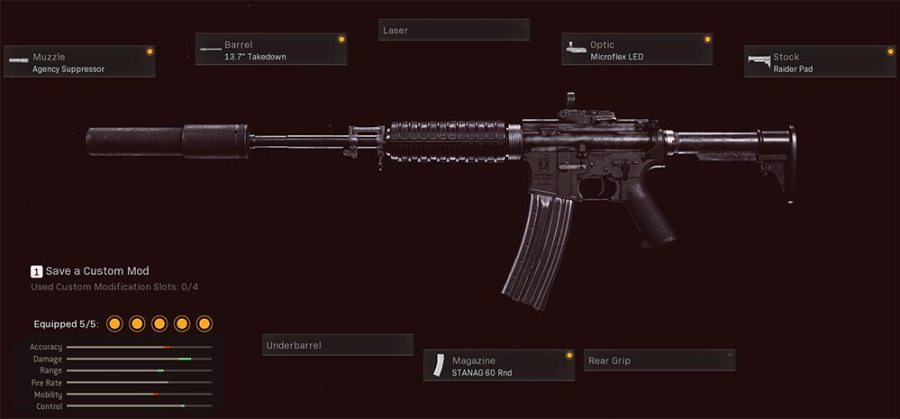 The best XM4 Sniper-support / SMG class can be kitted with the following attachments:
Muzzle - Agency Suppressor
Barrel - 13.7" Takedown
Optic - Microflex LED
Magazine - STANAG 60 Rnd
Stock - Raider Pad
The above XM4 build focuses on maximizing the damage range without hurting the ADS speed and mobility of the weapon. For an even better movement speed, you can swap the Takedown barrel for the Tiger Team Spotlight laser.
Some players use the 45-Round magazine for the XM4 SMG build as it doesn't hurt the ADS speed. But the 60-Round ammo is more effective at feeding the weapon's high fire rate.
Furthermore, you may skip the optic if you are comfortable with the XM4 iron sights. This leaves you with an attachment slot that you can fill with the Serpent Wrap for better ADS speed. However, we recommend sticking to the close-range optic in case you are running it as an XM4 Sniper-support class.
Best XM4 Class Setup Warzone
Primary Weapon - XM4
Lethal - Throwing Knife
Tactical - Stun Grenade
Perk 1 - Cold Blooded
Perk 2 - Overkill / Ghost
Perk 3 - Combat Scout
For another Call of Duty loadout guide, check out the Best EM2 Loadout and Attachments in Call of Duty Warzone on Pro Game Guides.