Call of Duty: Warzone 2 DMZ's Ashika Island map has tons of unlockable loot spaces and caches. If you manage to acquire a key while looting, make sure to visit the locked stash, especially when you're in need of gear. This guide mentions where you can find the Combat Engineer Toolbox in DMZ.
Combat Engineer Toolkit Location DMZ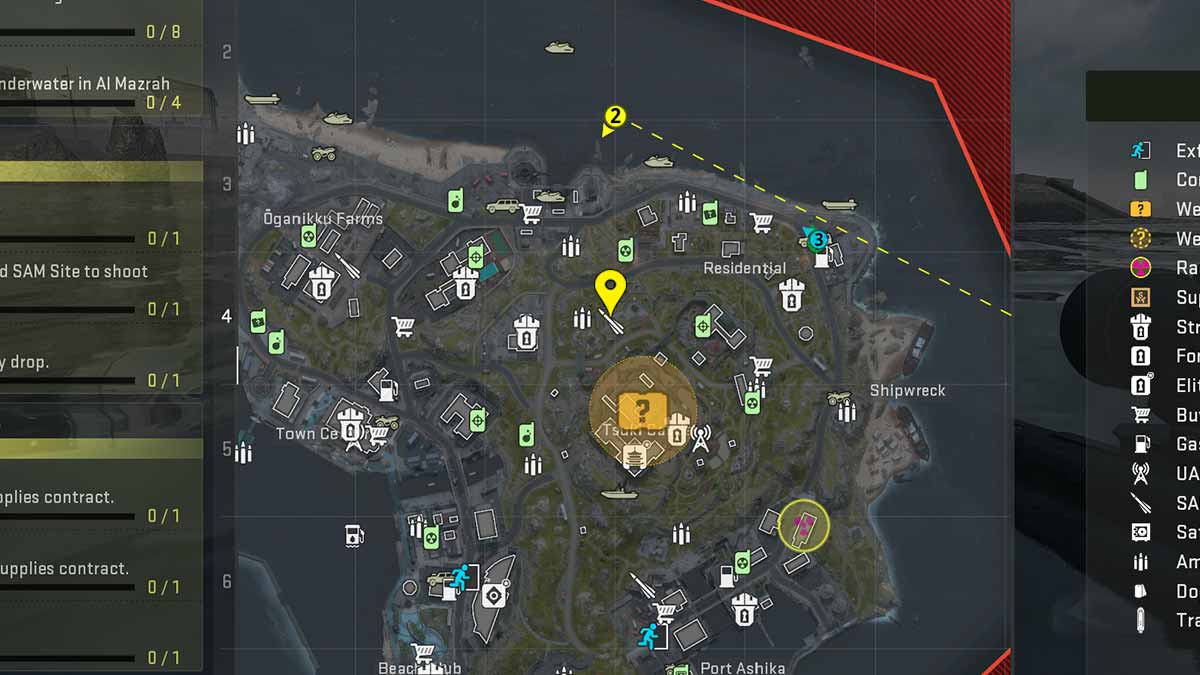 The Combat Engineer Toolkit can be found north of Tsuki Castle on the Ashika Island DMZ map. The toolbox you're looking for sits on top of a SAM turret as shown in the second image. In most matches, this turret is a designated SAM site that players can capture. If this is the case, you may find some Shadow Company AI soldiers patrolling the area.
Take out nearby any threat before accessing the locked loot cache using its key. You may find a kitted weapon and four other loot items inside the toolbox. If you're lucky, one or more items in it can be of high rarity, which you can sell at any Buy Station for a decent amount of cash.
Stay tuned to Pro Game Guides for more Call of Duty: Modern Warfare 2 and Warzone 2 content. In the meantime, head over to our article on Break Check DMZ Mission Guide: Car Crash Site near Observatory and Waterways Dead Drop.