Break Check is a mission for the Tier 2 White Lotus Faction in Call of Duty: Warzone 2 DMZ. The mission requires you to navigate to and investigate a car crash site, locate a hard drive from the site, and extract it from the DMZ.
How to complete the Break Check mission in DMZ
The Break Check mission is divided into the following three tasks:
Locate the car crash site near Zaya Observatory on Al Mazrah.
Find and extract the hard drive near the crash site.
Drop the hard drive in the Waterways Dead Drop on Ashika Island.
Where is the car crash site near the Observatory?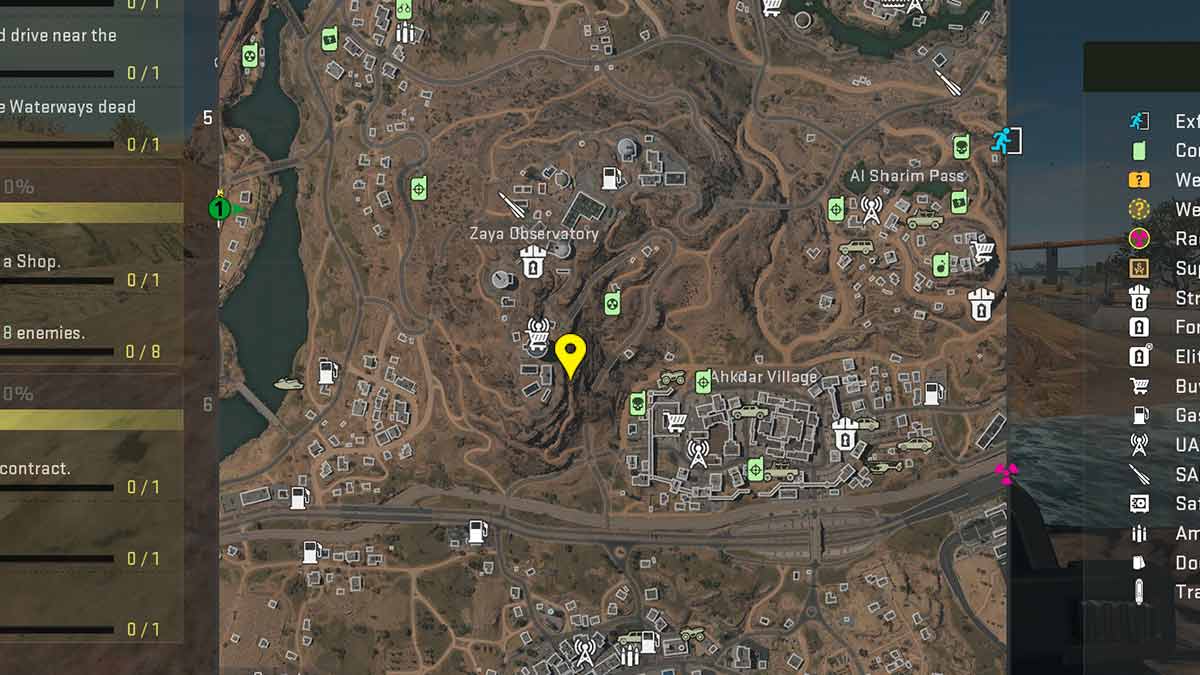 For the first task in the Break Check mission, you need to load into the Al Mazrah map and head over to Zaya Observatory, a POI in the central part of the map. On the southern edge of Mt. Zaya (see map image), you'll find a car crash site. Approach the car shown in the second image and a hard drive icon will appear on your screen. Pick up the Ashika Security Hard Drive from the car crash site and exfil from the DMZ to complete the second task in the mission.
Related: DMZ Crash Site Weapon Case Key Location – Warzone 2
Where is the Waterways Dead Drop on Ashika Island?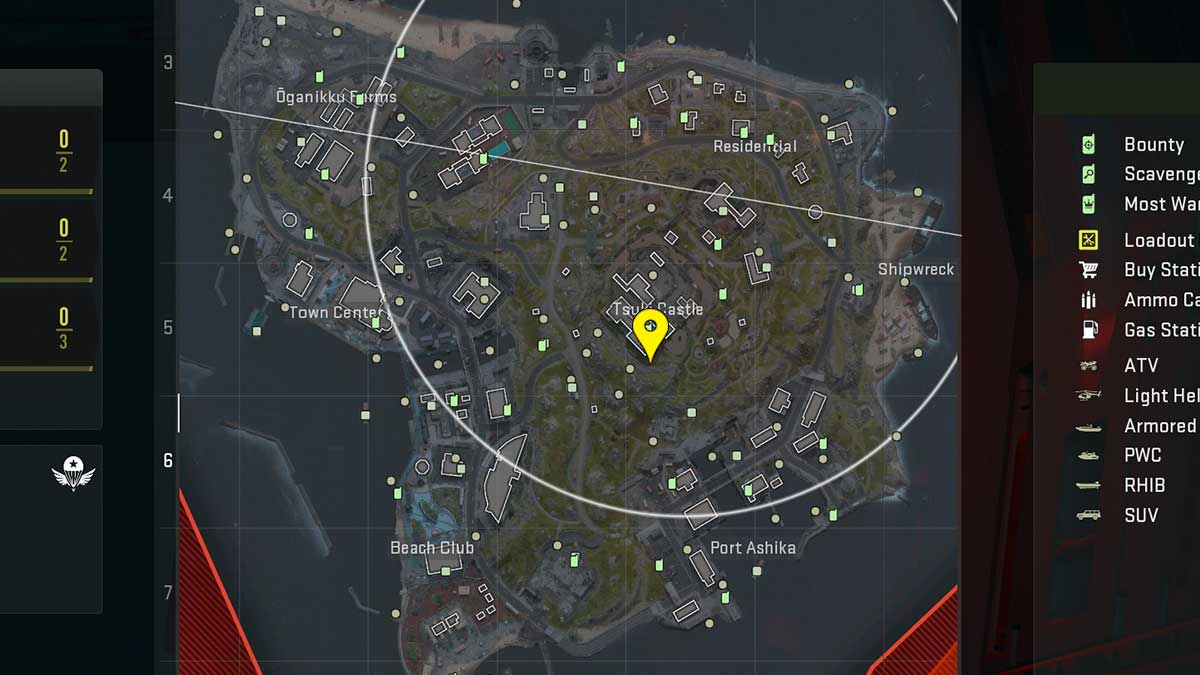 After extracting from Al Mazrah, the hard drive will be available in your backpack. You can keep it away in your inventory for a while if you want to attempt the third task in the mission later on. That said, you now have to load into the Ashika Island map and deposit the Ashika Security Hard Drive into the Waterways Dead Drop. This dead drop is located directly underneath Tsuki Castle in the water tunnel system that runs throughout the island map.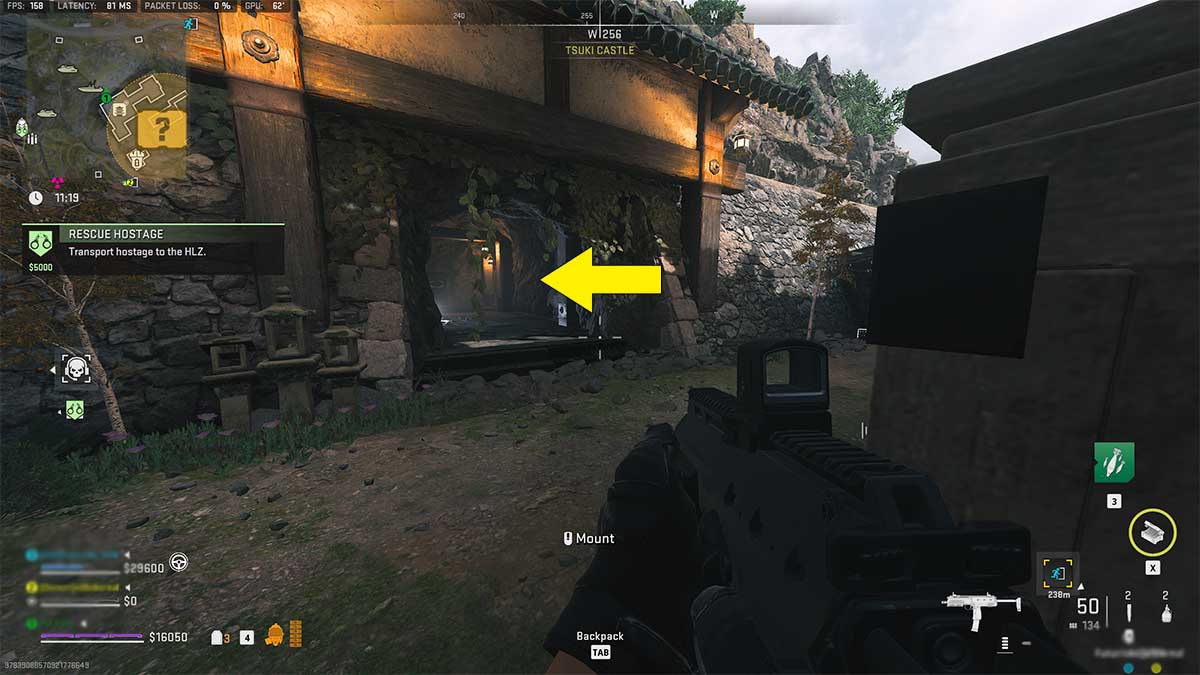 There are numerous entrances to the Waterway, but we've shown the one closest to the Dead Drop you need to visit via the images above. At the southern end of the Tsuki Castle stronghold, you'll find a cave entrance. Enter the cave and keep moving left until you see a rope. Descend down the rope and you'll then enter the submarine docking station in the underground Waterway. Deposit the hard drive in the Dead Drop, which should be to your right. Also, beware of the bots and Juggernaut guarding the area.
Stay tuned to Pro Game Guides for more Call of Duty: Modern Warfare 2 and Warzone 2 content. In the meantime, head over to our article on DMZ HMS Shipwreck Key Location – Warzone 2.