Call of Duty: Warzone DMZ's Ashika Island map is full of loot hotspots, most of which are locked spaces and caches. These hidden loot stashes can provide you with custom weapons and valuable items, however, they require a key to be unlocked. Here's a guide on where to find the Drifting Supply Bag that contains valuables worth $75,000.
Drifting Supply Bag Location DMZ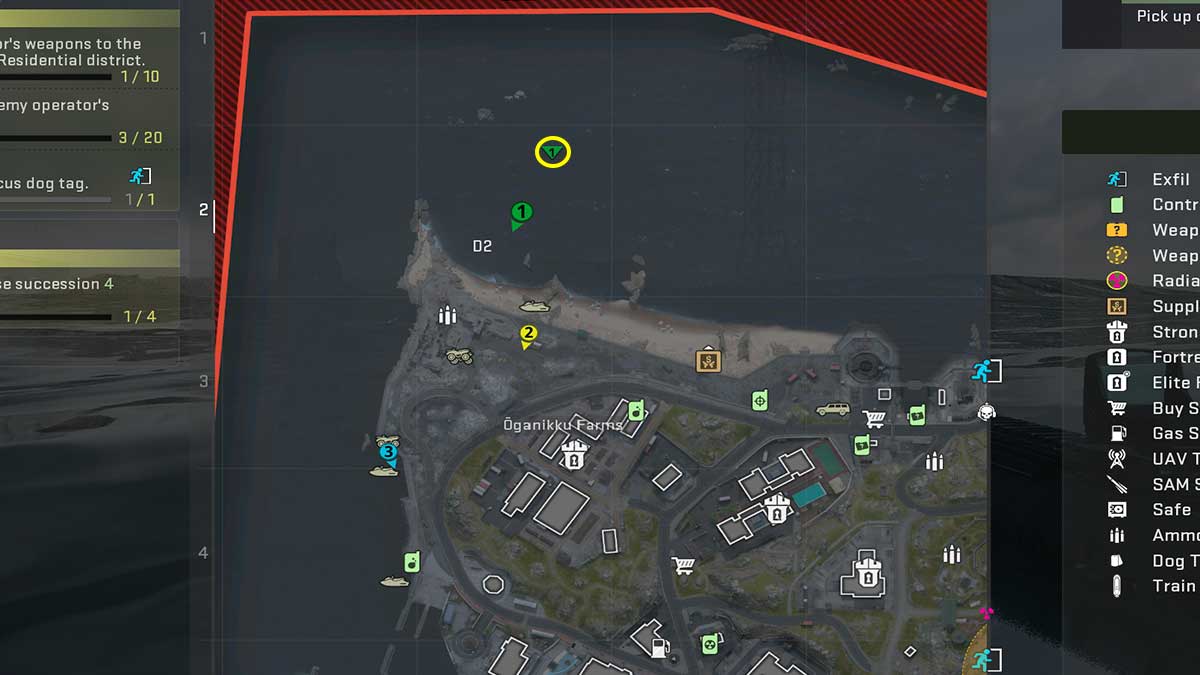 Drifting Supply Bag sits on the seabed off the Oganikku Farms coast in the northern section of Ashika Island. On your tac map, drop a marker at the exact location of the duffle bag as depicted above. Swim or drive a boat to the marked point and take a dive under the water to find the loot cache. Remember not to spend too much time underwater as you may drown and die.
Unlock the locked stash using the Drifting Supply Bag Key and access its contents. Inside it, you'll find three masks including the Ashika Tengu Original, Ashika Kitsune Original, and Ashika Mask of Riddles. Each of these masks is worth $25,000, which you can sell at a Buy Station to receive a total of $75,000 cash.
Stay tuned to Pro Game Guides for more Call of Duty: Modern Warfare 2 and Warzone 2 content. In the meantime, head over to our article on The Trinity DMZ Mission Guide.