Call of Duty: Warzone DMZ's Al Mazrah map has numerous locked spaces and caches containing high-tier loot items. On top of the existing loot stashes, more were added with the Season 2 update. Here's a guide on where you can use the SC Soldiers Footlocker Key if you've stumbled upon it while exploring and looting.
SC Special Forces Soldiers Footlocker Key Location DMZ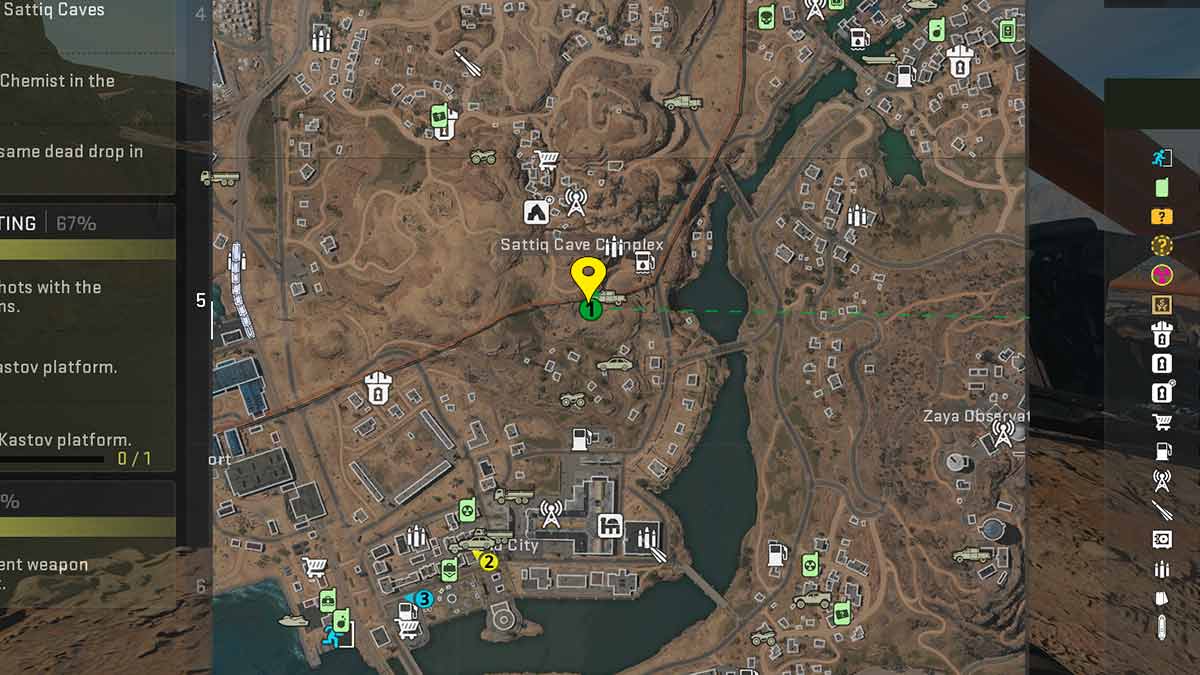 SC Soldiers Footlocker is a military supply crate situated in the Sattiq Cave Complex area in western Al Mazrah. The loot cache can be found directly underneath the oil pipelines that pass south of the Sattiq mountains and north of Sai'd City Shopping Center. You can easily pinpoint the location of the SC Special Forces Footlocker as its surrounded by debris from an airplane crash.
Inside the military footlocker, you'll find two kitted weapons alongside some other loot, which may turn out to be valuable items like Golden Skulls, Classified Documents, and keys. The area is generally scarcely guarded, but you may find some armored Shadow Company soldiers in the vicinity.
Stay tuned to Pro Game Guides for more Call of Duty: Modern Warfare 2 and Warzone 2 content. In the meantime, head over to our article on DMZ Labs Investigation – How to investigate the generator room on F1.