If you've been playing on Call of Duty: Warzone DMZ's Ashika Island for a while, you must have realized by now that the small map has a lot to offer. There are numerous locked spaces that you can get to for high-tier loot if you have the key to open them. Here's a guide on where you can find the Rusted Fridge in Warzone 2 DMZ. Although there is no guaranteed way of getting this key, you can find it as a random loot drop.
Rusted Fridge Key Location DMZ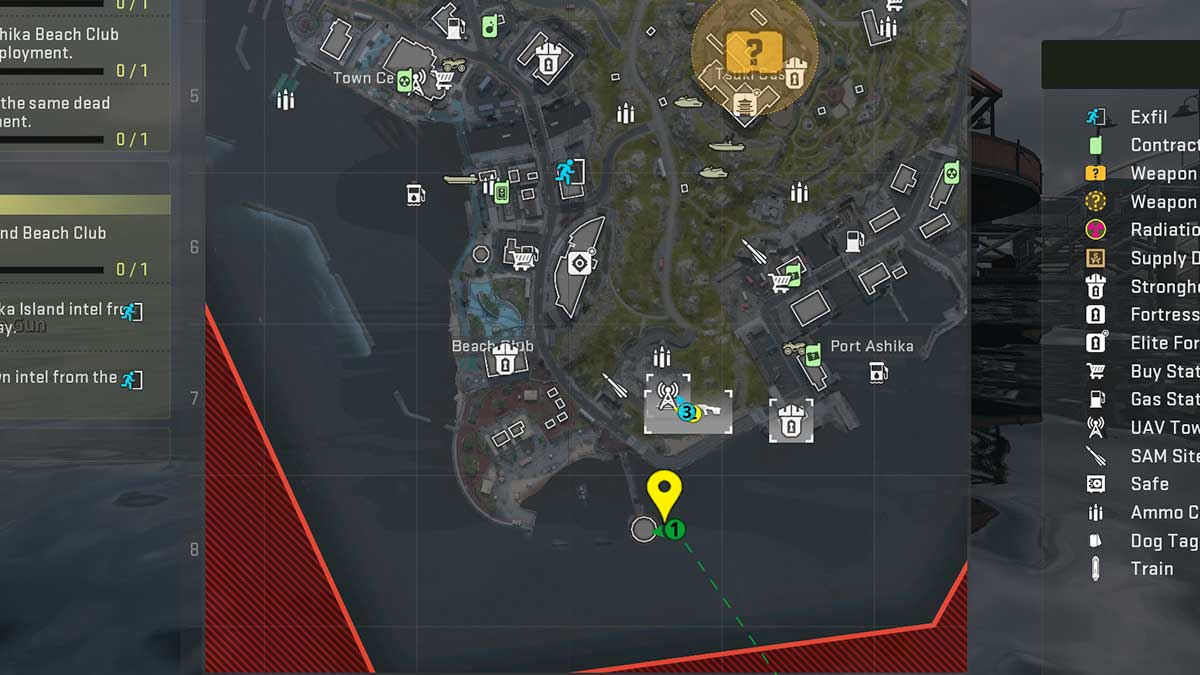 The Rusted Fridge can be found next to the Beach Club POI in southern Ashika Island. The fridge sits under the water by the Beach Club Observatory Deck in the Port Ruins area. The loot cache will be automatically highlighted for you as shown in the third picture as you swim close enough to it. Once you see it, dive under the water and unlock it using the Rusted Fridge Key to grab its contents.
Inside the fridge, you'll find three kitted weapons, a note, and possibly some other loot items. Therefore, the Rusted Fridge is a must-visit loot spot if you have the key to unlock it, especially if you and your teammates are looking for a good weapon. Make sure to not stay under the sea for too long while looting as you may drown and die.
Stay tuned to Pro Game Guides for more Call of Duty: Modern Warfare 2 and Warzone 2 content. In the meantime, head over to our article on Untraceable DMZ Mission Guide: Sattiq Caves Dead Drop and Chemist Locations.