Untraceable is the final story mission for the Tier 2 Legion Faction in Call of Duty: Warzone DMZ. The mission tasks players with collecting a pre-customized weapon from a Dead Drop, eliminating the Chemist using that gun, and then putting it back into the same dumpster.
How to complete the Untraceable mission in DMZ
Take the weapon from the Sattiq Caves Dead Drop.
Use the weapon to kill the Chemist in the same deployment.
Return the weapon to the same Dead Drop in the same deployment.
Where is the Sattiq Caves Dead Drop located?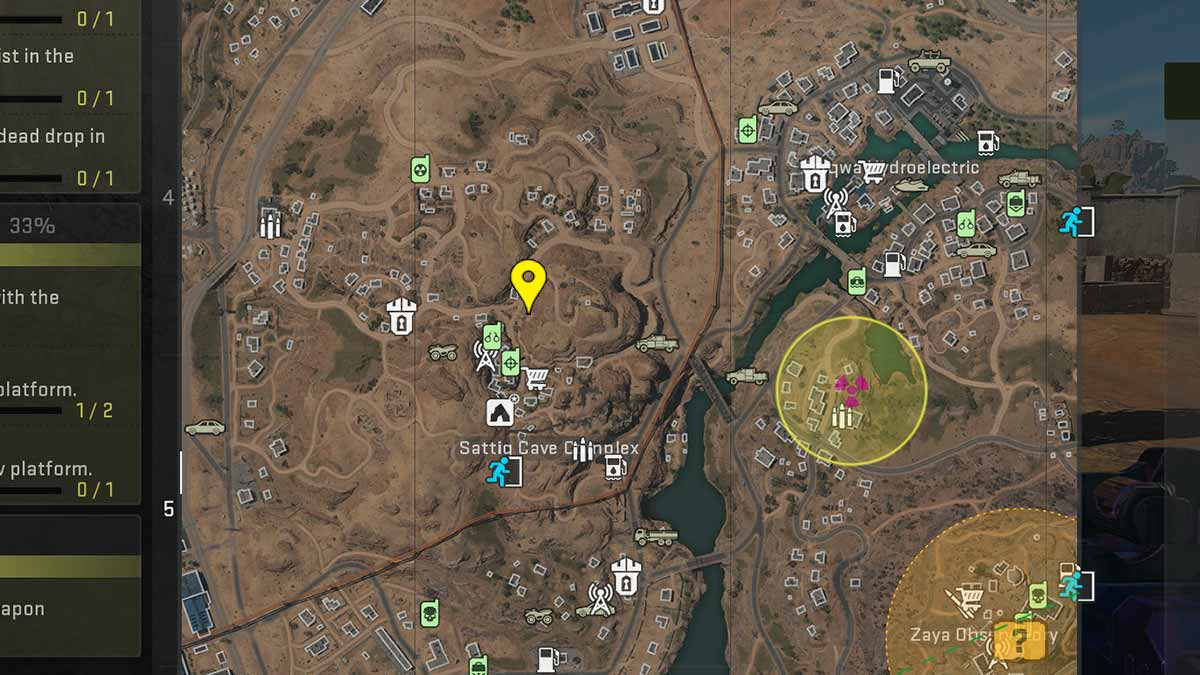 The Sattiq Caves Complex Dead Drop can be found at the location marked on the map above. You'll see the dumpster at the bottom of the hill next to the ambulance and the tents. The location has a minor AQ presence, which you should take out before accessing the Dead Drop. Inside it, there will be a custom SP-X 80 Sniper Rifle that you need to pick up and head over to where the Chemist resides.
Related: Train Tracks DMZ Mission Guide: Al Bagra Fortress Dead Drop and Cargo Train Locations
Where to find the Chemist and how to kill him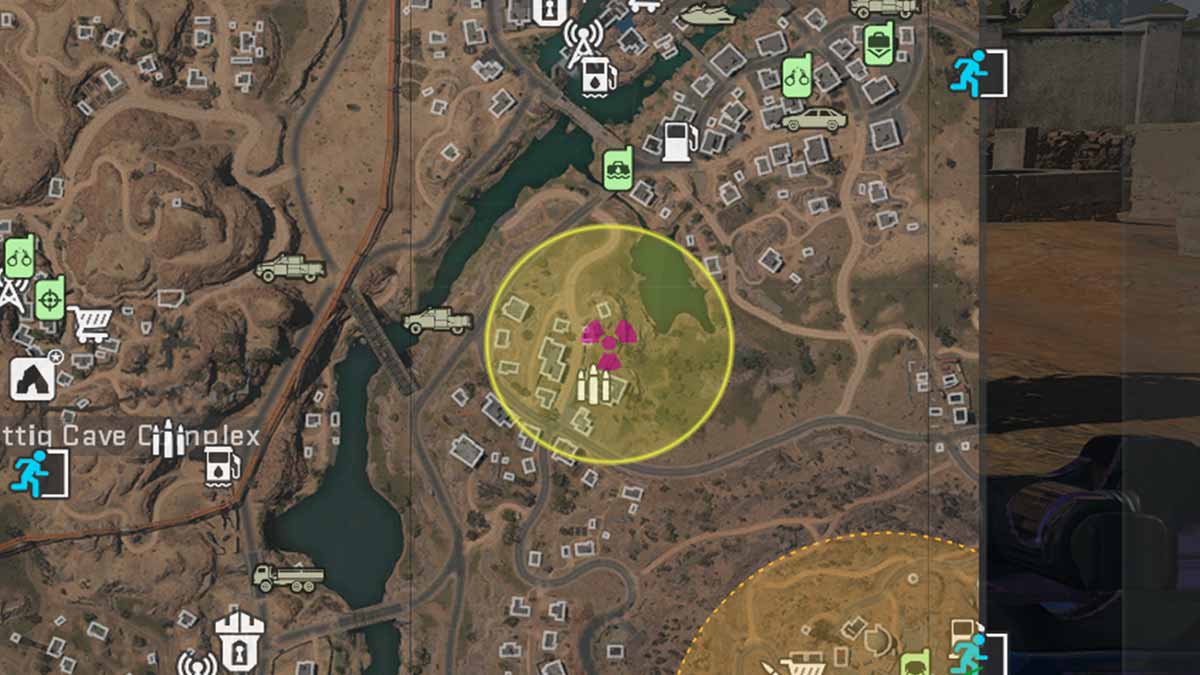 Veteran DMZ players should know that the Chemist commander is held up inside the Radiation Zone somewhere on the map. For those of you who're unfamiliar with the Radiation Zone, it's marked with a yellow circle with a hazard symbol on all players' tac maps. Head over to this location, wherever it may be, and don't forget to take a Gas Mask with you. If you don't have this gear, pick it up from the enemies you kill near and inside the Radiation Zone.
Now all you have to do is find out where the Chemist is inside the hazard zone and kill him using the SP-X 80 Sniper Rifle. The weapon has a thermal scope on it and it can kill the Chemist in two consecutive headshots. You can either carefully eliminate the regular armored bots and approach the Chemist, or you can hold up at a vantage point and wait for him to appear. If you've checked the entire zone and were unable to locate the Chemist, some other player probably killed him before you. Anyways, once the Chemist is defeated using the assigned weapon, just deposit the gun into the same Sattiq Caves Dead Drop where you picked it up from.
Stay tuned to Pro Game Guides for more Call of Duty: Modern Warfare 2 and Warzone 2 content. In the meantime, head over to our article on How to Equip Ranked Skin in MW2.