Call of Duty: Modern Warfare 2 Multiplayer has a ranked mode that allows players to compete with similarly skilled opponents and climb up the leaderboard. Ranked Play also offers various cosmetic rewards that can be unlocked for free by reaching win milestones, ranking up, and hitting specific Skill Divisions.
How to Equip Ranked Skin in Modern Warfare 2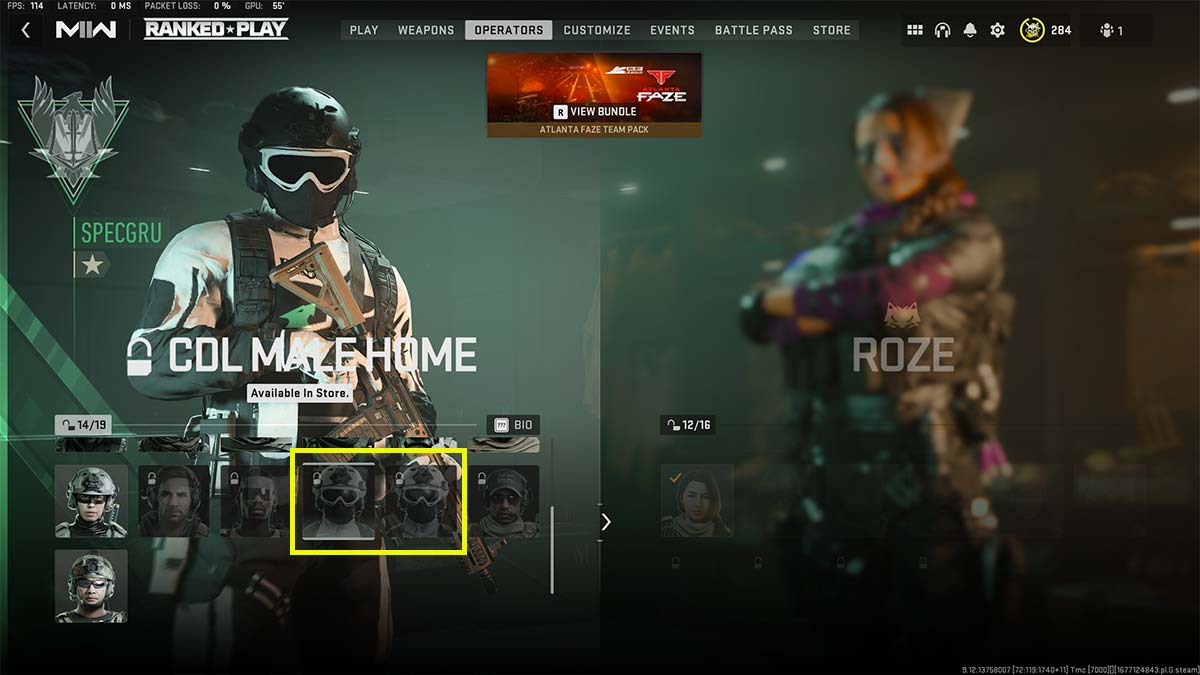 You can equip unlocked Ranked Play skins from the Operators menu in Modern Warfare 2, Warzone 2, and DMZ. Any skin that you unlock can be used on four operators from the two base factions in MW2:
SpecGru Faction

CDL Male Home
CDL Female Home

KorTac Faction

CDL Male Away
CDL Female Away
Related: How to get Ranked Play Skins in MW2
These operators are locked by default and can only be accessed if you either unlock a Ranked Play skin reward or purchase a CDL bundle from the CoD Store. All the Ranked Play skin rewards you unlock can be selected on these four operators from the appearance section.
The Ranked Competitor operator skin is the first free skin reward that players can unlock in Modern Warfare 2 Ranked Play. This skin unlocks at Rank 5, which can be achieved by getting wins in the ranked mode. However, players have reportedly been unable to equip these skins in Multiplayer. If you're facing the same problem, you're not alone. The only thing that can be done here is to wait for the developers to fix this issue so that everyone can use their hard-earned operator skin in MW2.
Stay tuned to Pro Game Guides for more Call of Duty: Modern Warfare 2 and Warzone 2 content. In the meantime, head over to our article on DMZ Floatsam Cargo Cache Key Location – Warzone 2.