The Labs Investigation mission concludes the story for the Tier 1 Black Mous Faction in Call of Duty: Warzone 2 DMZ. For this mission, you need to get inside the Building 21 map and locate the Generator Room on floor one.
How to complete the Labs Investigation mission in DMZ
Infil into Building 21.
Investigate the Generator Room on F1.
How to infil into Building 21 in DMZ
You can choose to infiltrate Building 21 on the map selection screen that appears before starting a match in DMZ. However, you can't get inside this heavily guarded, secure location without a DRC Building 21 Access Card. You can acquire this card on Al Mazrah and Ashika Island maps from airplane supply drops and by purchasing one from Buy Stations for $40,000, if available. Once you have at least one access card in your key stash, you can infiltrate Building 21.
Related: Boring Operation DMZ Mission Guide – How to Kill Six Riot Shielding Enemies with a Drill Charge
Where to find the Generator Room on F1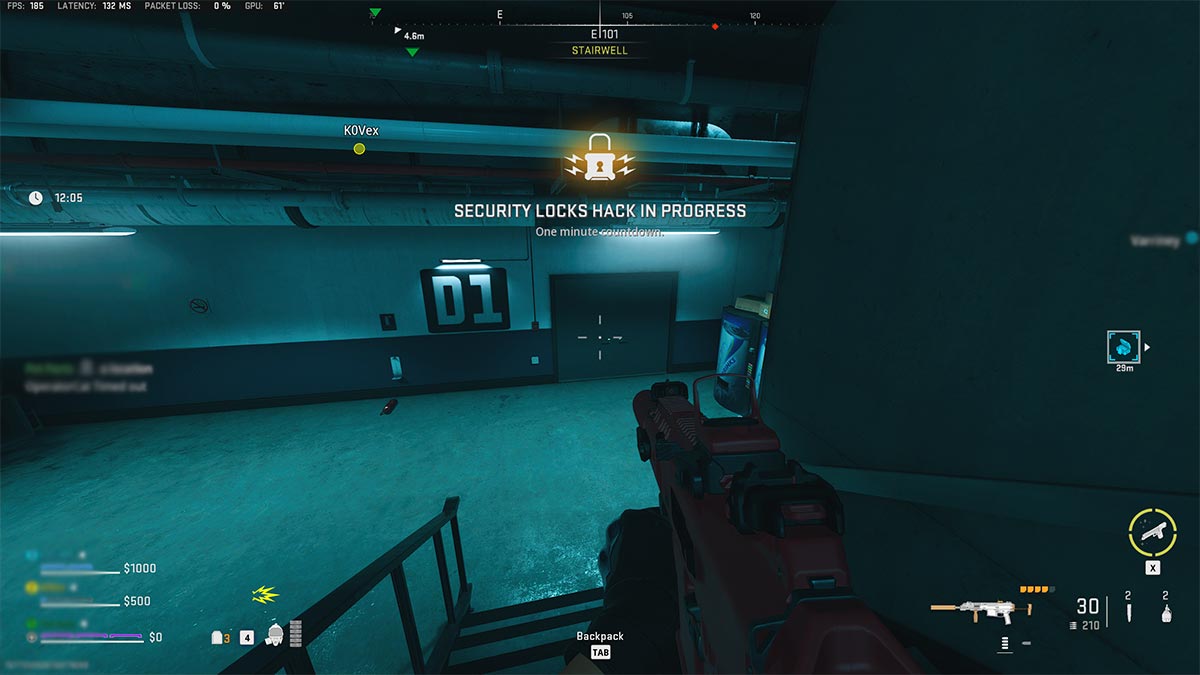 Before trying to locate the Generator Room, you should know that the AI soldiers on this map are tougher. Also, the map being small increases your chances of running into enemy players. Hence, take it slow and tread carefully. Since Building 21 has no tac map that players can use, getting to a specific area isn't that easy. However, if you follow the steps below, you can easily make it to the Generator Room located on the first floor of the facility:
There are three floors in Building 21 and you can travel between them using the multiple staircases on each corner of every floor. If you do spawn on the first/ground floor, you don't have to worry about finding the stairs at all.
On the ground level, you'll find a huge garage after a little bit of searching and exploring. At one of the corners of the parking lot, you'll find the A1 staircase board as shown in the second picture. Open the door indicated by the yellow marker and you'll enter the Transition Room.
Move up a bit inside that room and you'll find another door to your right. That's the door to the Generator Room you're trying to find. Simply unlock the door and enter the room for at least a second to complete the Labs Investigation DMZ mission.
One important thing to note here is that Generator Room unlocks at around the 11-minute mark into the game, only after you get the notification: Security Locks Deactivated On All Floors.
Stay tuned to Pro Game Guides for more Call of Duty: Modern Warfare 2 and Warzone 2 content. In the meantime, head over to our article on Intel Exchange DMZ Mission Guide – Room 403, Building 21 USB, Hotel Room Locations.