In Call of Duty DMZ, you can complete various types of Contracts that reward XP and Cash. The Signals Intelligence Contract is one of the challenges you must execute to complete the Passive Income mission for the Phalanx faction. A Signals Intelligence Contract allows you to hack other Contract phones found across the map, and it adds the payment passively throughout your run.
I've completed the Passive Income mission by doing a few Signals Intelligence Contracts, and here's how you can do it quickly in DMZ and Warzone.
How to complete a Signals Intelligence Contract in DMZ and Warzone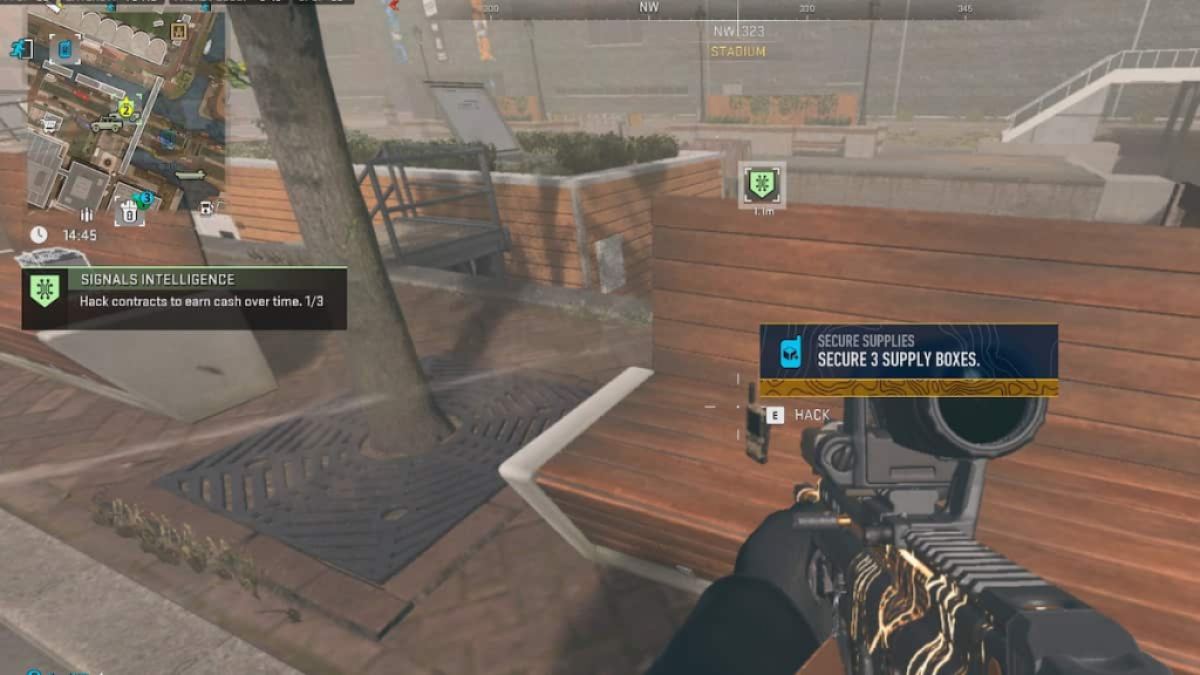 You can start a Signals Intelligence Contract by picking up a corresponding contract phone. I would recommend visiting Vondel, as plenty of Signals Intelligence Contracts are spawning on this map.
Once you start the contract, you need to find three different contract phones and hack them. For instance, I found a Secure Supplies Contract nearby and hacked it, as shown in the image above. All other contract phones on the map will change color from green to light blue after starting the Signals Intelligence Contract. Ideally, you want to hack three phones closest to your location to complete this contract quickly.
How to find a Signals Intelligence Contract in DMZ and Warzone
Signals Intelligence Contracts can be identified by their unique wire design on the green contract phones. Check the yellow circles on the map image above to see exactly how Signals Intelligence Contracts look in DMZ. After spawning on the map, visit the location where you see one of these contracts to get started.
Related: Where to find the Phalanx dead drop location (map) in DMZ
How to receive 10 Signals Intelligence Payment in DMZ
During the Passive Income for the Phalanx faction, you must revive 10 Signals Intelligence Payments in DMZ. This does not mean that you need to do the Signals Intelligence Contract 10 times. You can earn the payment by completing one or two of these contracts.
Once you complete hacking the phones, you'll see the completion pop-up shown in the first image above. Remember that the longer you stay on the map, the better shot you have at receiving multiple payments from Signals Intelligence Contracts. Check the progress bar in the second image to see how you will receive the payment over time in the same run.
Wondering how to get unique Keys in DMZ? Check out DMZ Stage Bag Key Location & Where to Use and Bike Parking Key (Map Location) on Pro Game Guides.