Call of Duty: Modern Warfare 2 Multiplayer features a plethora of weapons and a vast collection of camos for those weapons. Once you unlock a weapon's base camo, it can be equipped on any other weapon in the game. Here's how you can get the Hunting Orange camo in Modern Warfare 2.
How to unlock the Hunting Orange solid color camo in Call of Duty Modern Warfare 2
The Hunter Orange solid color camo is the fourth and last base camo challenge for the Lockwood 300 Shotgun before you unlock the completionist challenges for the weapon. This challenge appears only after you have ranked up the Lockwood 300 to level 27. The best way to level up the gun is by playing the objective in 6v6 Kill Confirmed or by killing bots in the large-scale Invasion game mode.
The Orange camo challenge requires you to get 20 mounted kills using the Lockwood 300 Shotgun. You can mount on almost any object like doors, windows, walls, and boxes once the prompt appears on your screen. The challenge may seem pretty difficult, but it really isn't if you attempt this challenge on the right map using a proper loadout. Farm 18 is currently the most favorable map to complete this challenge. However, any other map with close-quarters environment, such as El Asilo, should be fine. Furthermore, you should run the Deployable Cover Field Upgrade, place it wherever you like, and mount the Shotgun on it.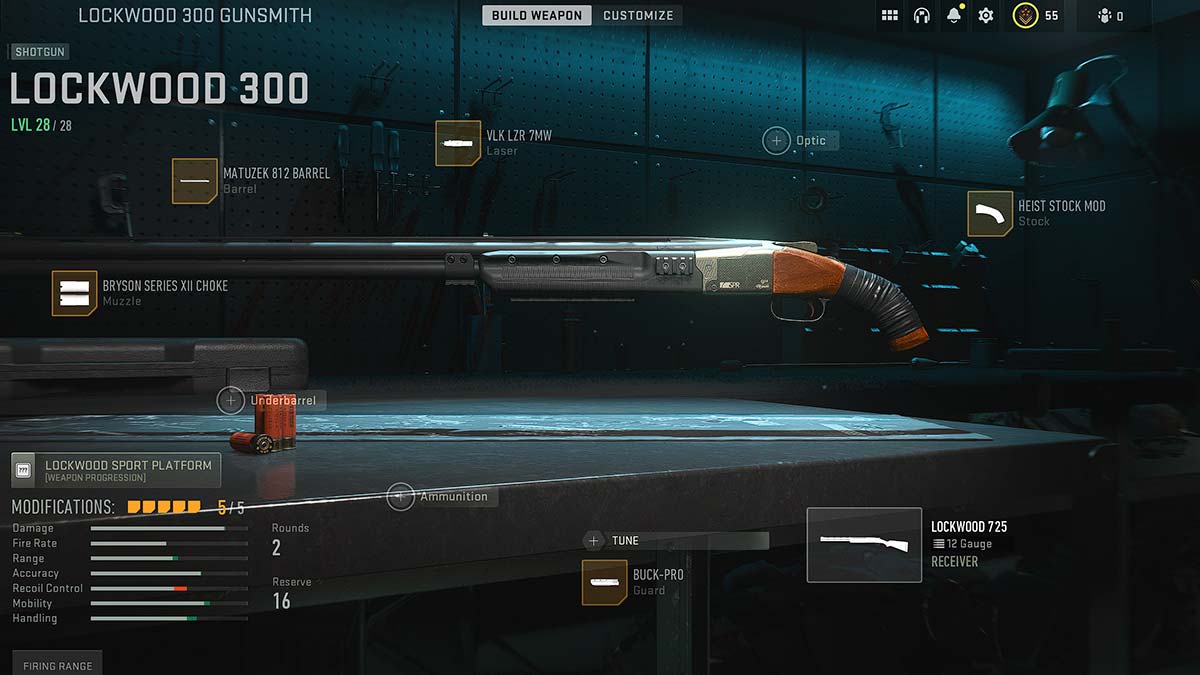 Here's the best Lockwood 300 loadout you can use to complete the Orange solid color camo in MW2:
Muzzle: Bryson Series XII Choke
Barrel: Matuzek 812 Barrel
Laser: VLK LZR 7mW
Stock: Heist Stock Mod
Guard: Buck-Pro
Stay tuned to Pro Game Guides for more Call of Duty: Modern Warfare 2 content. In the meantime, head over to our article on How to get the Azul camo in Modern Warfare 2.