If you are looking for some attractive camos for your guns in Call of Duty: Modern Warfare 2, the solid color camos may intrigue you a lot. Unlike the mastery camos, which can take hundreds of hours to unlock, these simpler camos can be unlocked in a few multiplayer matches.
How to get the Crimson solid color camo in Call of Duty Modern Warfare 2
The Crimson or the red solid color camo in Modern Warfare 2 is the base camo challenge for the Combat Knife Melee weapon. To gain access to this challenge, you'll first have to rank up the Knife to level 11. One of the fastest ways to level up the Melee is by playing Kill Confirmed and running around the map killing enemies and collecting dog tags for weapon XP. You can also run Decoy Grenades as tactical and DDoS as your Field Upgrade for bonus XP.
After leveling up the Combat Knife to level 11, the base camo challenge will unlock for you. The Crimson camo challenge requires you to get 50 kills using the Combat Knife. The challenge itself is pretty straightforward, however, it's not that easy to rack up many kills against players using guns. Regardless, this challenge can be completed in a fair amount of time, most effectively in objective-based 6v6 game modes such as Hardpoint, Kill Confirmed, Headquarters, and Domination.
Best Combat Knife Loadout for completing camo challenges in Modern Warfare 2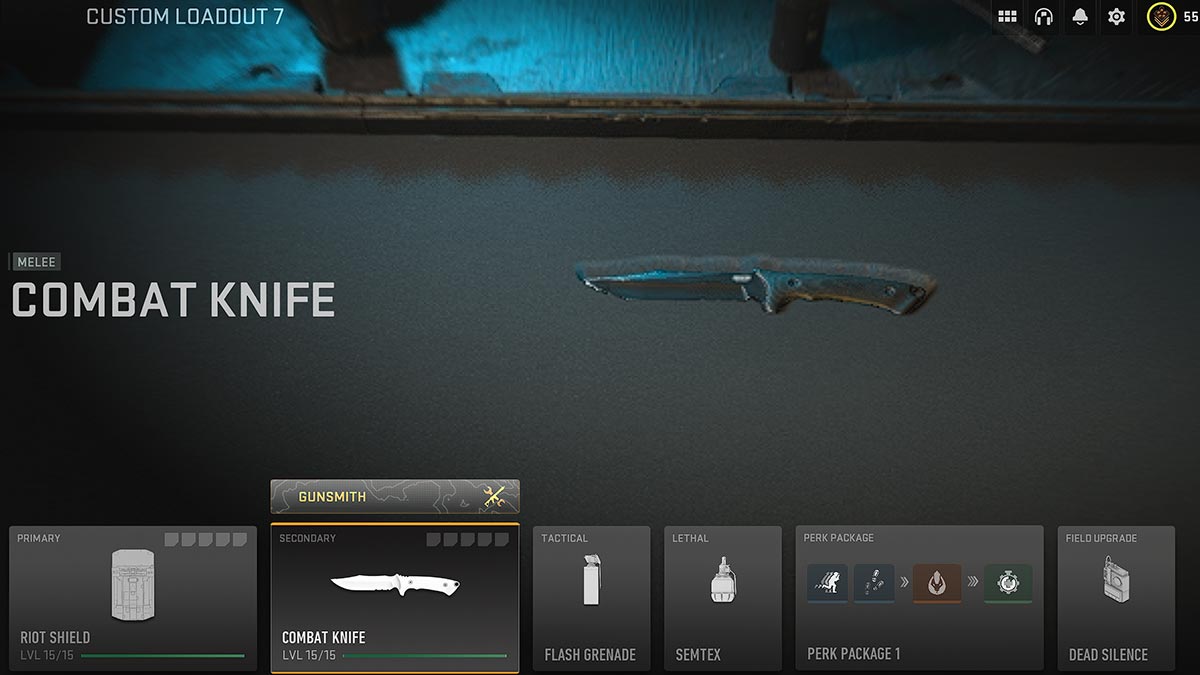 Primary: Riot Shield
Secondary: Combat Knife
Tactical: Flash Grenade
Lethal: Semtex
Perk Package

Basic Perks: Double Time and Tracker
Bonus Perk: Cold Blooded
Ultimate Perk: Quick Fix / Ghost

Field Upgrade: Dead Silence
You can use this loadout to get the Knife camo challenges done in no time. First, equip the Riot Shield so that you take less or no damage from players shooting you in the back. Flash Grenades will blind your enemies and make them an easier target. This particular Perk Package is crucial and very helpful for our purpose. Finally, use Dead Silence whenever it's time to sneak up to your opponents for easy kills. Try utilizing cover and sprinting in a zig-zag pattern so that the enemies have trouble tracking you.
Stay tuned to Pro Game Guides for more Call of Duty: Modern Warfare 2 content. In the meantime, head over to our article on How to get the Mastery Camos for Launchers in Modern Warfare 2.