Call of Duty: Modern Warfare 2 features several base camo challenges for the weapons which then lead to a tedious mastery camo challenge grind. Since not every player wants to put in days to get these completionist camos, the game has some great-looking yet easily unlockable solid color camos that you can get your hands on.
How to get the Azul solid color camo in Call of Duty Modern Warfare 2
The Azul or the sky blue solid color camo in Modern Warfare is the fourth and final base camo challenge for the X12 Handgun. To get access to this challenge, you will first need to rank up the X12 Pistol to level 19. You can level up the gun fast by playing objective-based game modes like Kill Confirmed and running Decoy Grenades as your tactical.
Once you reach level 19, you'll be able to unlock the Azul camo by getting 40 kills with the Akimbo attachment equipped on the X12. Akimbo is a rear grip attachment for the gun that unlocks at the same level and allows you to wield dual X12s in Modern Warfare 2 multiplayer.
Related: How to get the Mastery Camos for Launchers in Modern Warfare 2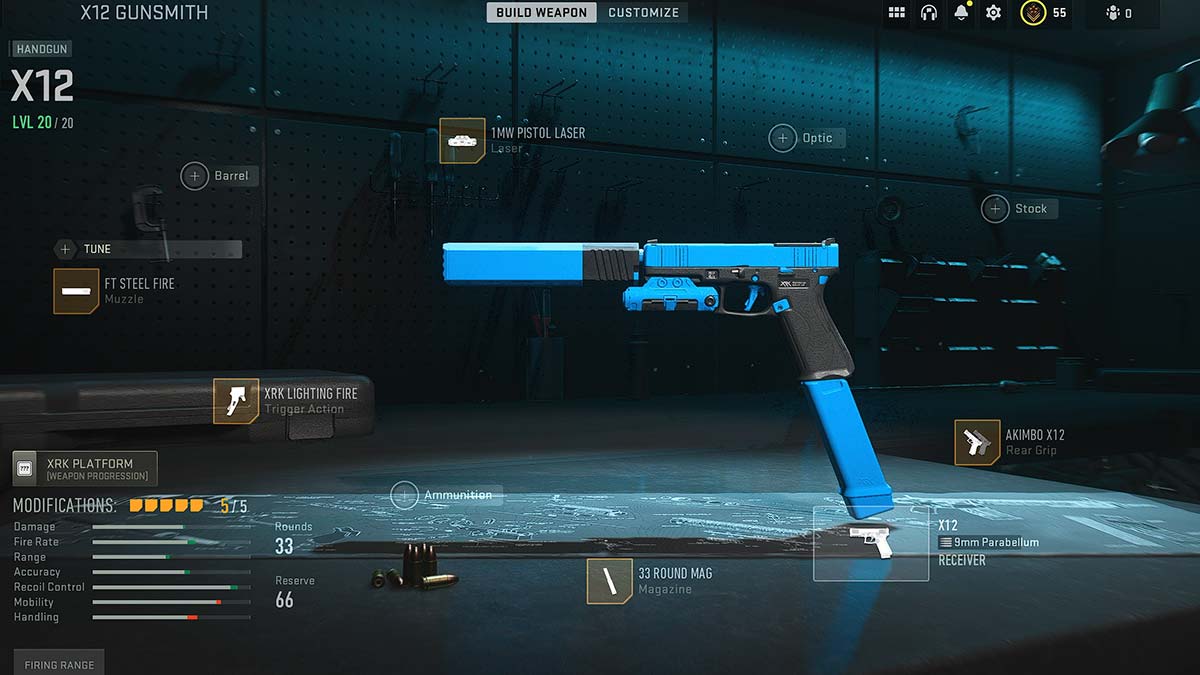 Getting 40 kills with Akimbo X12 is pretty straightforward and you should be able to complete the challenge in a few matches, preferably 6v6 game modes such as Hardpoint, Kill Confirmed, Team Deathmatch, and Domination. Once unlocked, the Azul camo can be equipped on any weapon in the game via the Customize tab in the Gunsmith. To get the most out of this Pistol and make it more effective, you can try out our recommended X12 build using the following attachments:
Muzzle: FT Steel Fire
Laser: 1mW Pistol Laser
Trigger Action: XRK Lighting Fire
Magazine: 33 Round Mag
Rear Grip: Akimbo
Stay tuned to Pro Game Guides for more Call of Duty: Modern Warfare 2 content. In the meantime, head over to our article on How to unlock all TAQ-56 Attachments in MW2.