Into the Deep is the first mission in Call of Duty: Warzone DMZ for the Tier 2 Legion Faction. For this mission, you need to visit Ashika Island and Al Mazrah to get a specific number of bot eliminations while swimming and underwater.
How to complete the Into The Deep mission in DMZ
Kill 8 enemies while swimming in Ashika Island.

Kill 4 enemies while underwater in Al Mazrah.
How to kill enemies while swimming in Ashika Island
The first part of the challenge is pretty straightforward and very easy to complete. Ashika Island is not only surrounded by water, but it also has an underground water channel called the Waterways. Simply jump into the water from where you can see some Shadow Company soldiers and shoot eight of them with your weapon. Your aim will not be as steady while swimming, but you'll easily be able to accomplish the task. Some of the places that you may visit for this mission are Town Center, Beach Club, and Shipwreck.
Related: Delicate Movement and No Traipsing To Trapper DMZ Mission Guide
How to kill enemies while underwater in Al Mazrah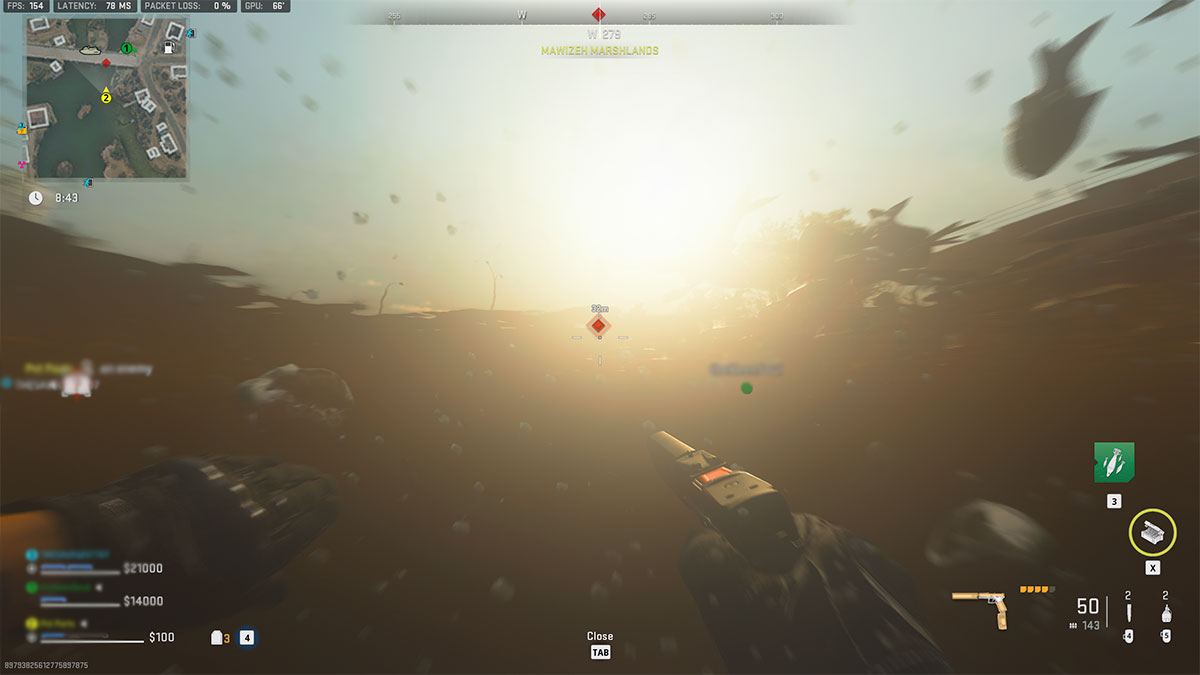 For the second task in Into The Deep mission, you need to get kills while completely submerged underwater on the Al Mazrah map. This part is a bit complicated because general weapons don't work underwater, except for Handguns. Therefore, make sure to bring a decent pistol, like the X12 or X13 Auto, as one of your loadout weapons.
Now, head to an area with a decent bot presence and shallow waters such as Zarqwa Hydroelectric, Mawizeh Marshlands, and Sawah Village. Swim on the surface of the water and try to spot nearby bots or lure them toward you by shooting randomly. Once an AI soldier is close enough, danger ping him so that he remains highlighted momentarily. Dive into the water just so that you're completely underwater and shoot at him using your Handgun. It may be a bit difficult because of bullet deviation, but you'll eventually get the kill in a few attempts.
Stay tuned to Pro Game Guides for more Call of Duty: Modern Warfare 2 and Warzone 2 content. In the meantime, head over to our article on Missing Person DMZ Mission Guide – Sarrif Bay Bath House and Room B7 Locations.