You may remember completing Into The Deep during the early missions run in Call of Duty: Warzone DMZ. Out Of The Deep from Tier 5 Legion is somewhat of an extension of the former and comparatively more difficult. Here are what weapons and tactics you can use for the mission.
Out Of The Deep DMZ Mission
Kill 20 operators from the surface of the water with a TAQ-M with 6.5mm high velocity rounds, a Luca Bandera scope, and a LR1:7 20.5" barrel.
Kill 5 operators while underwater.
How to kill 20 operators with TAQ-M Build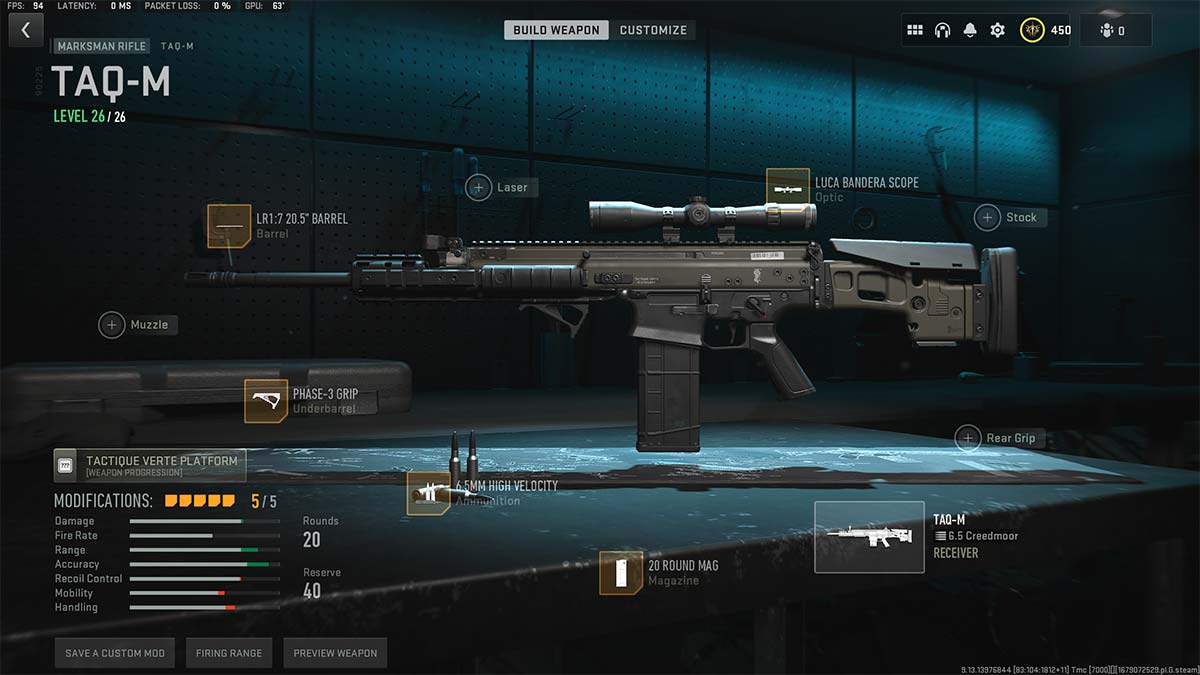 For the first task in the mission, you need to use the TAQ-M Marksman Rifle with three specific attachments as described. Use this weapon to kill 20 real players while swimming in the water. It may take a number of matches to achieve the target, but you should try completing this task on the Ashika Island map for faster results. Here's a good TAQ-M loadout you can use for this challenge:
Barrel: LR1:7 20.5" Barrel
Optic: Luca Bandera Scope
Underbarrel: Phase-3 Grip
Ammunition: 6.5mm High Velocity
Magazine: 20 Round Mag
Related: Clean Sweep DMZ Mission Guide
How to kill 5 operators while underwater
The second part of the mission requires you to get 5 player kills while underwater, which can be even more challenging. That's because you can only use a Handgun or melee attack operators underwater. Two recommended pistol loadouts to use for this task are X12 and X13 Auto:
X12 Build

Muzzle: FT Steel Fire
Laser: FJX Diod-70
Trigger Action: XRK Lighting Fire
Magazine: 33 Round Mag
Rear Grip: Cronen Lima-6

X13 Auto Build

Muzzle: FT Steel Fire
Laser: FJX Diod-70
Optic: Slimline Pro
Magazine: 33 Round Mag
Rear Grip: Cronen Lima-6
Now, this mission is all about patience, however, you can bait players into the water body you're setting camp in. One trick is to kill the Juggernaut, grab the weapons case, and drop it in the river or sea. Hopefully, this will attract players into the water whom you can kill. Furthermore, if you see an enemy player on the coast, you can danger ping them and shoot after diving in the water. This'll allow you to track them easily for a short moment.
Stay tuned to Pro Game Guides for more Call of Duty: Modern Warfare 2 and Warzone 2 content. In the meantime, head over to our article on Mass Extinction Event DMZ Mission Guide.