Call of Duty: Warzone 2, a successor to the highly popular Warzone Battle Royale, brings with it several new changes alongside a fresh map to play on. The new map for the next Warzone game is a desert-themed environment with plenty of modern structures like we used to have in Verdansk. Here's a first look at the new map and all of its major points of interest (POIs).
Warzone 2 New Map - Al Mazrah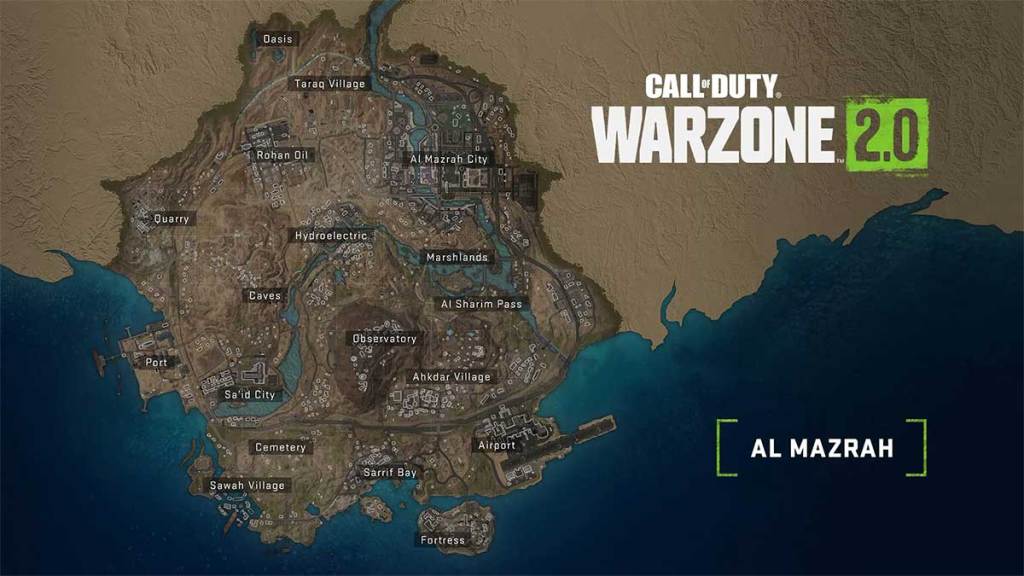 As you can see, the general layout of the map is somewhat similar to the original Warzone map, Verdansk, but it still differs quite a lot. As Warzone players prefer a modern setting over a jungle-themed map, the developers of the game have decided to give players what they really want. Since swimming, underwater gunfights, and boats are going to be a major part of Warzone 2, the huge water body across Al Mazrah is necessary.
All Points of Interest (POIs) in Warzone 2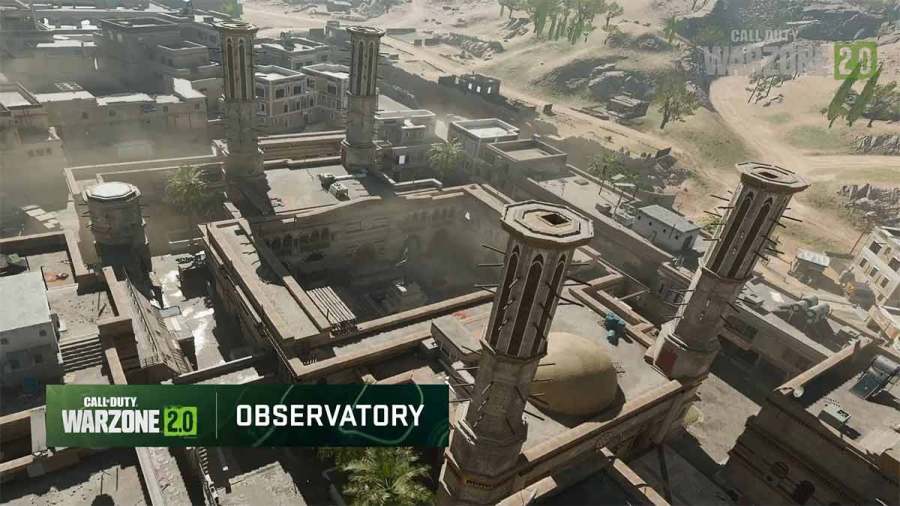 Related: How to pre-register for Call of Duty Warzone Mobile
Oasis
Taraq Village
Rohan Oil
Quarry
Al Mazrah City
Hydroelectric

Caves
Port
Sa'id City
Marshland
Al Sharim Pass
Observatory
Akhdar Village
Cemetery
Sawah Village
Sarrif Bay
Airport
Fortress
Stay tuned to Pro Game Guides for more Call of Duty content. In the meantime, head over to our article on Will CoD Warzone 1 skins transfer to Warzone 2?