In Call of Duty Warzone 2 DMZ, you will get to visit both Al Mazrah and Ashika Island maps to complete different faction missions. These faction missions require you to visit different locations across the maps, and the Ashika Power Plant is one of them. Here's where to find the Ashika Power Plant in Warzone 2 DMZ.
How to find Ashika Power Plant in Warzone 2 DMZ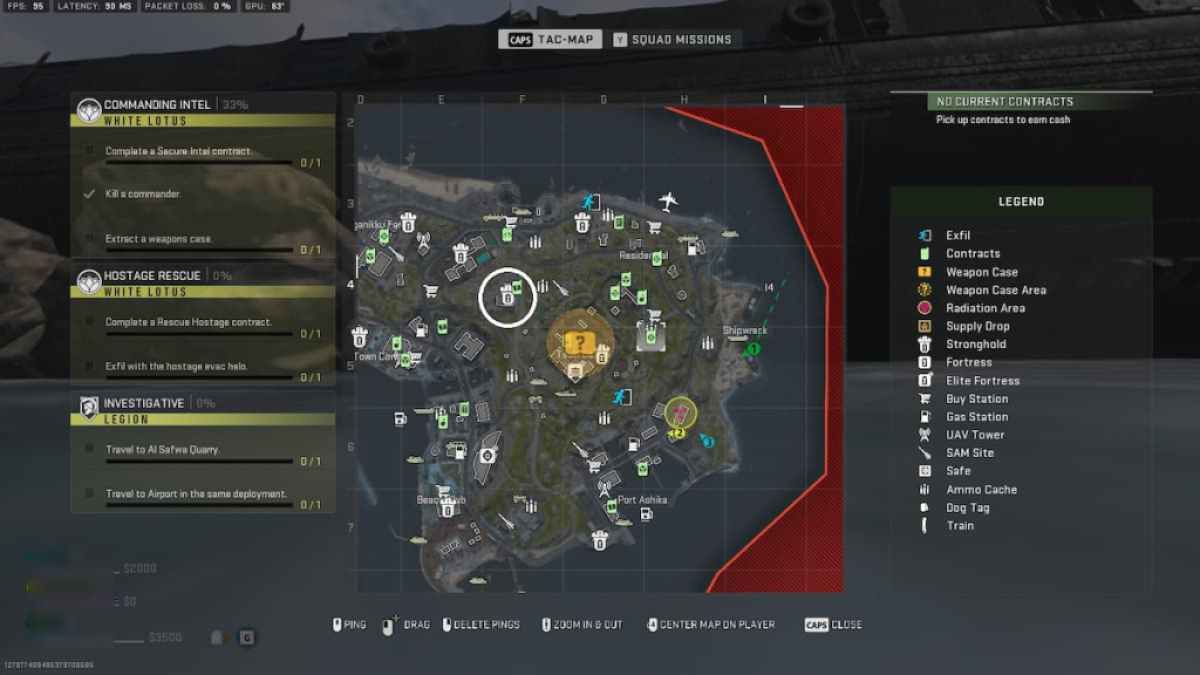 The Ashika Power Plant is located northeast from the Tsuki Castle POI on the Ashika Island map. To visit this location, you must select the Ashika Island map while queuing in for DMZ. Check the white circle on the map image above to see its exact location. The Ashika Power Plant is a Stronghold and you need to infiltrate it to find Crown Intel for the Muddy Waters faction mission in DMZ.
To infiltrate the Ashika Power Plant you'll need a stronghold key card. There are several AI forces patrolling around this area, and you can eliminate them to acquire a key card. Alternatively, you can check if a stronghold key card is available for purchase from one of the buy stations.
Muddy Waters is a Legion faction mission, and it has three different objectives. The last objective of this mission is to visit Ashika Power Plant, recover Crown Intel, and safely exfil from the map. Once you're inside the Ashika Power Plant, go to the third floor to find the Crown Intel documents. After securing the intel, we recommend heading for an extraction point to complete this mission.
Stay tuned to Pro Game Guides for more Call of Duty: Modern Warfare 2 and Warzone 2 content. In the meantime, head over to our article on Piracy DMZ Mission Guide.