In Call of Duty: Warzone DMZ, there are only two items that can protect you from radiation, Gas Mask and Radiation Blocker. The latter is a consumable that provides your immunity from the radiation zone for a limited time. Moreover, the Good Prep Tier 5 Legion Faction Mission requires you to extract 100 Radiation Blockers from the DMZ.
How to get Radiation Blockers in CoD DMZ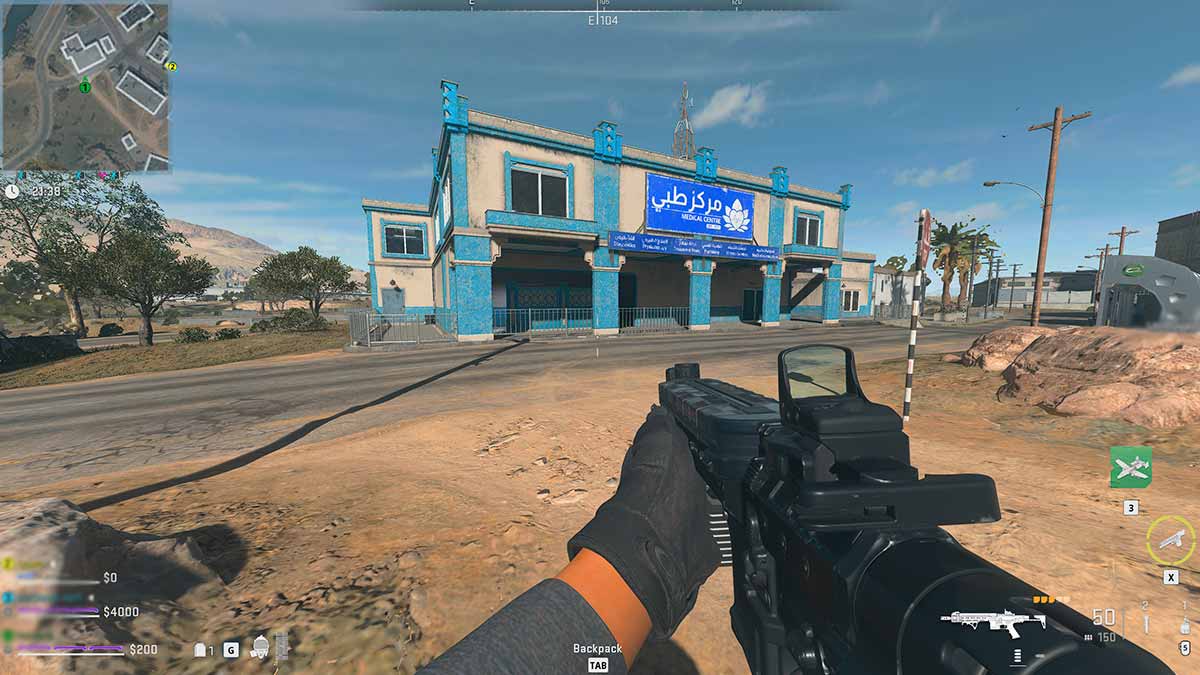 Be it for completing the Faction Mission or protecting yourself from the radiation zone, there are various places where you can acquire Radiation Blockers in DMZ. This item is available in abundance inside Medical Centers or Hospitals. These buildings have a unique, recognizable design and can be found in every major point of interest (POI) in Al Mazrah.
Related: Where to find Toothpaste, Purified Water, and Canned Food in Warzon 2 DMZ
Other great places to search for Radiation Blockers are tents or medical camps. Some POIs where you can find these tents include Rohan Oil, Taraq Village, and Al Mazrah City. Besides hospitals and medical camps, you should always check loot caches such as Medicine Cabinets and First Aid Kits, commonly found on bathroom walls. Extract 100 Radiation Blockers and deposit 90 Gas Masks into dead drops to complete the Good Prep DMZ mission.
Stay tuned to Pro Game Guides for more Call of Duty: Modern Warfare 2 and Warzone 2 content. In the meantime, head over to our article on How to complete a Rescue Hostage contract in under two minutes in Warzone 2 DMZ.