If you've spent some time playing Call of Duty: Warzone DMZ, you must have come across various secret rooms, loot caches, and buildings across the map. Unlockable via their specific keys, these locked spaces may contain some special loot items you can grab. Here's a guide to the stash location for the Special Forces Dead Drop Key.
Special Forces Dead Drop location in Warzone 2 DMZ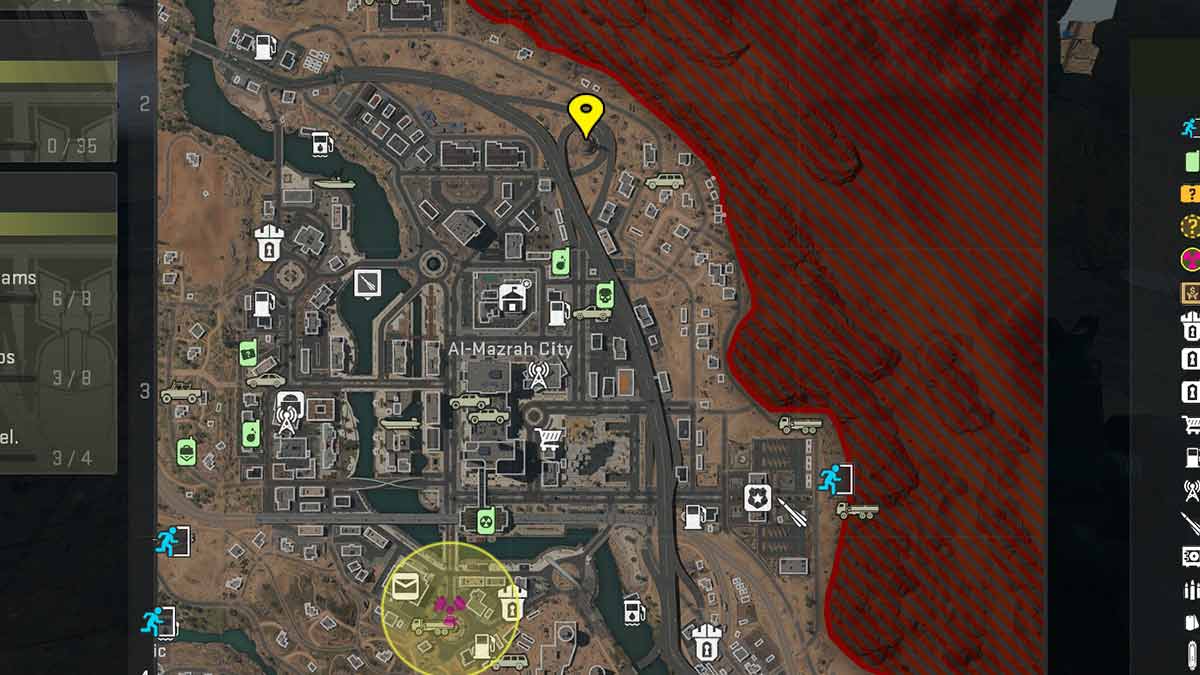 Special Forces Dead Drop is a locked toolbox placed underneath a tower in Al-Mazrah City, located in the northern-eastern part of Al Mazrah. The tower is situated at the edge of the map next to the freeway that passes on the city's outskirts. To access the toolbox, you'll have to make your way up a steep rock by traversing around it.
Related: Where to find Chemical Storage Warehouse in Warzone 2 DMZ
You'll find the Special Forces Dead Drop on top of the giant rock, which you can unlock using the key you brought. Although this location usually has no AQ Soldiers around, you may find some enemy operators as this is one of the several pre-determined spawn points in DMZ. We didn't find any valuable items inside the toolbox, but a locked cache is always worth checking as you may find something useful.
Stay tuned to Pro Game Guides for more Call of Duty: Modern Warfare 2 and Warzone 2 content. In the meantime, head over to our article on Clean House Warzone 2 DMZ Mission Guide.