The Al Mazrah map in Call of Duty: Warzone's DMZ mode has several explorable points of interest and regions. The map also has many hidden loot caches and locked buildings that can only be opened by their specific keys. This is a guide for players who've acquired the Chemical Storage Warehouse key and want to access the loot inside this structure.
Chemical Storage Warehouse location in Warzone 2 DMZ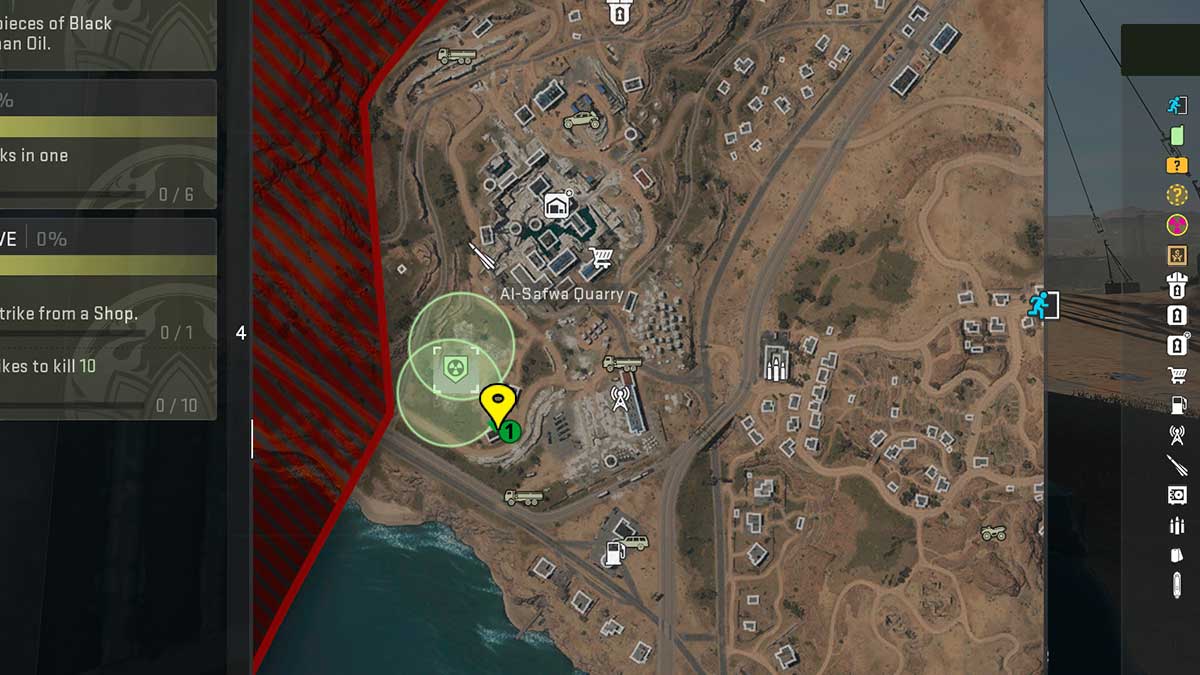 The Chemical Storage Warehouse is a small structure situated in Al-Safwa Quarry, a POI located in north-western Al Mazrah by the sea. You'll find this locked building next to a tower in the southern part of the quarry area. There may be a few unarmored AQ Soldiers guarding the place, who you may take out quietly before unlocking the warehouse.
The loot inside the structure was decent, and we even managed to get our hands on some rare items, including Gold Skull and Sensitive Documents. There will also be two orange supply chests that you can open for random loot, such as weapons, killstreaks, and equipment. The key to the Chemical Storage Warehouse can be obtained by eliminating HVTs and simply looting in the DMZ.
Stay tuned to Pro Game Guides for more Call of Duty: Modern Warfare 2 and Warzone 2 content. In the meantime, head over to our article on Clean House Warzone 2 DMZ Mission Guide.