With the Season 3 update, the Heavy Chopper was added to Call of Duty: Warzone DMZ for the first time. This aerial vehicle made its first appearance in Battle Royale but was later retracted for balancing. Besides being a means for flying around the map, the Heavy Chopper serves a special purpose which we'll discuss later in the guide.
Where is the Heavy Chopper located in DMZ?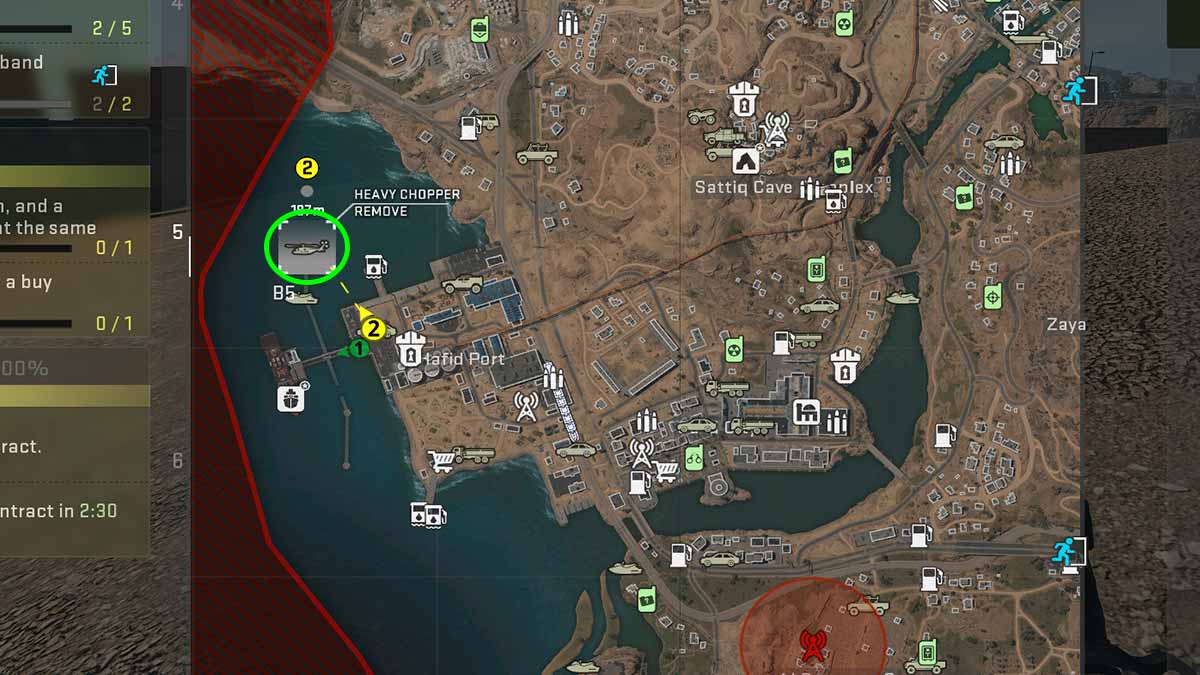 Available on the Al Mazrah DMZ map, the Heavy Chopper generally spawns on the helipad in Hafid Port, the westernmost region of the map (see image). Sometimes it also spawns in Al Malik Airport. Since only one heavy helo spawns per match, you may face some competition from fellow operators while trying to secure it. However, flying the vehicle isn't that easy as it requires a special type of fuel to operate: Heavy Chopper Fuel.
Related: Where to find the new Weapon Case in Al Mazrah – DMZ Season 3
How to get the Heavy Chopper Fuel in DMZ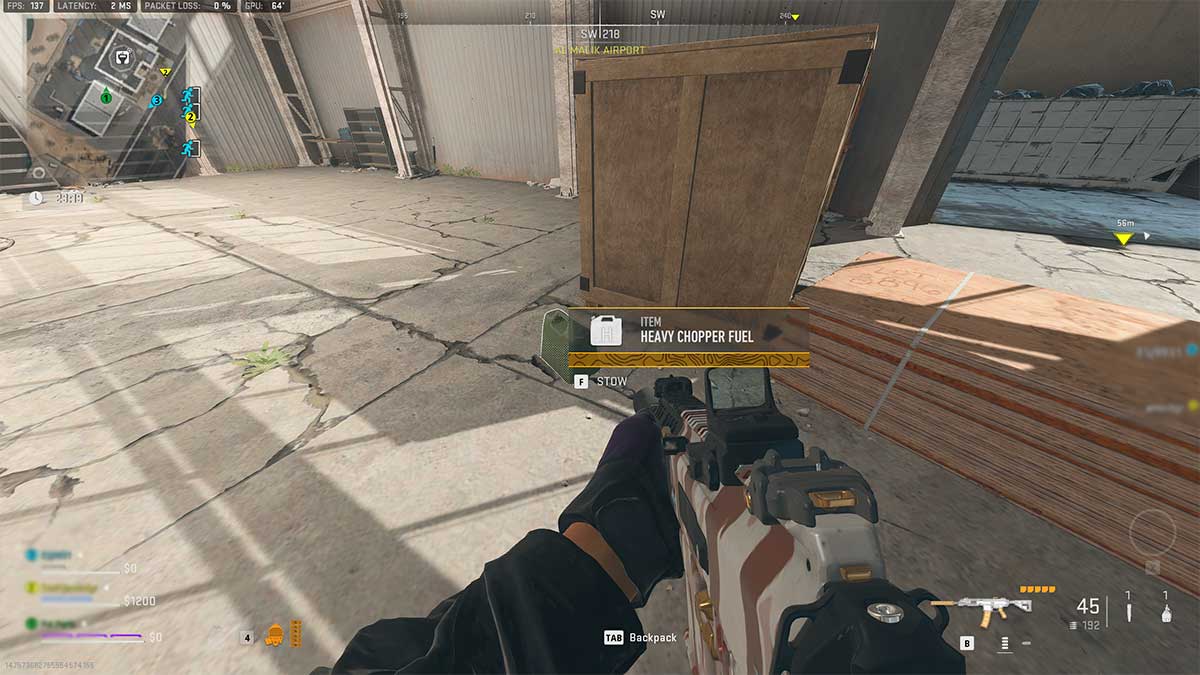 Heavy Chopper Fuel is a green gas can that's very difficult to find. Unlike regular gas cans that spawn inside every gas station on the map, this special fuel spawns at specific locations. We've managed to find it multiple times inside the airplane hangers next to the Control Tower at Al Malik Airport, a POI in southeastern Al Mazrah. Players have also reportedly found Heavy Chopper Fuel on the cargo train. These are the places you should look for this rare valuable.
How to refuel the Heavy Chopper in DMZ
Once you have the Heavy Chopper Fuel, head back to the Heavy Chopper. Hop inside the bird and you'll get the prompt to pilot the chopper if you approach the cockpit. Get in the pilot seat, open your backpack, and press the refuel button while selecting the Heavy Chopper Fuel you brought. The helo should now be ready for use.
How to exfil using the Heavy Chopper in DMZ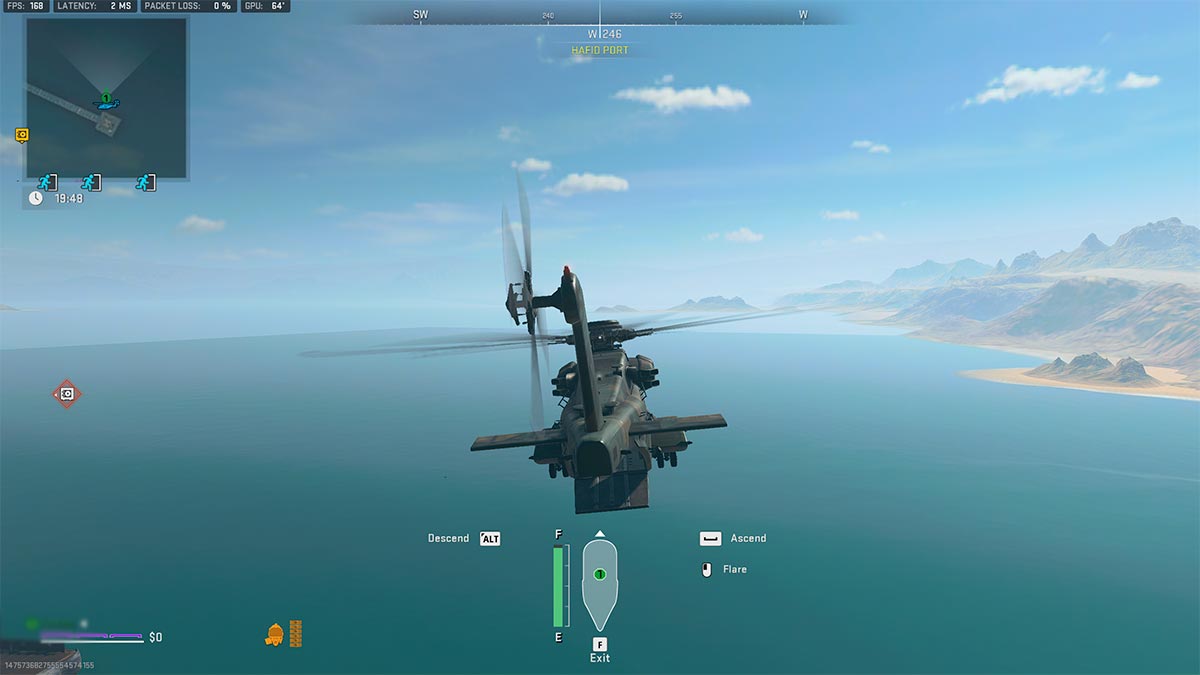 While you can fly around the map in the helo and do some missions, there is a unique feature that the Heavy Chopper offers that no other vehicle in DMZ does. You can fly out of bounds to successfully exfil from the exclusion zone. This way you can avoid fighting enemies at exfil points and secure a safe passage home.
Stay tuned to Pro Game Guides for more Call of Duty: Modern Warfare 2 and Warzone 2 content. In the meantime, head over to our article on How to use the Contraband Workbench in DMZ.