The Season 3 update for Call of Duty: Warzone DMZ added various features to the game. Besides the introduction of active duty slots and the barter system, new bosses were also added to the extraction shooter. Here's a guide on where you can locate the Scavenger boss in DMZ.
How to find the Scavenger commander in DMZ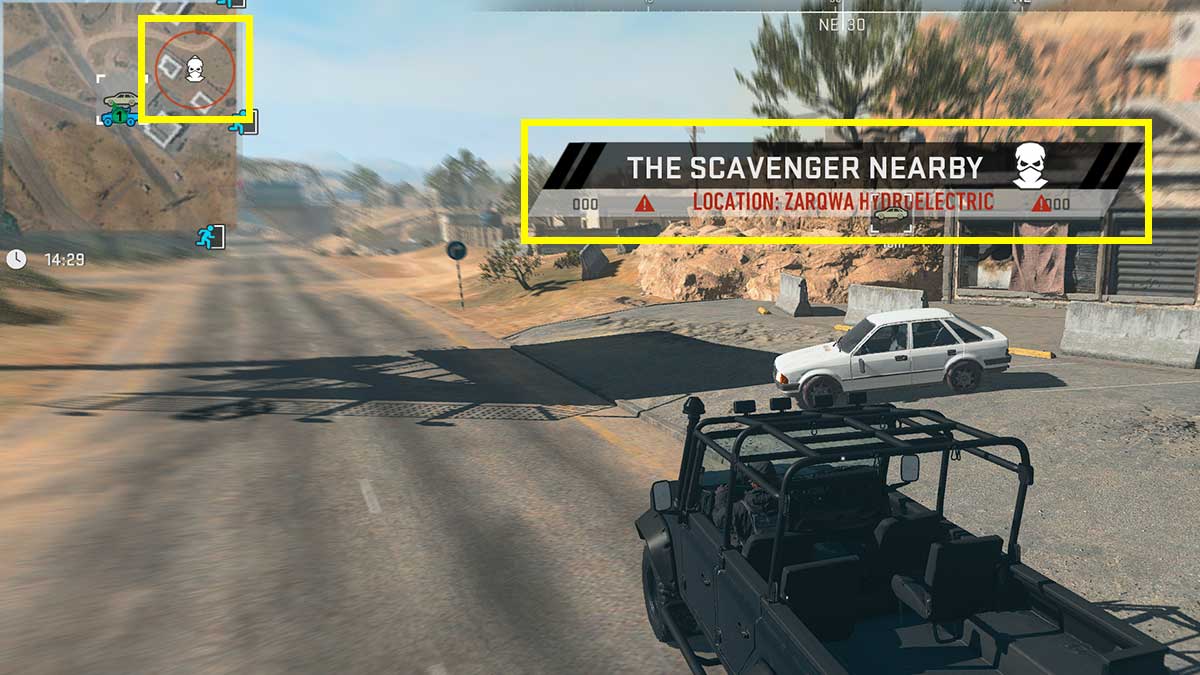 The Scavenger doesn't have fixed spawn points like the Chemist and Juggernaut commanders. Instead, he spawns randomly near dead operators' backpacks to loot their dog tags. Your best bet of finding him is by traveling around the map, preferably in a vehicle, and hoping for the Scavenger Nearby alert notification to appear as it's shown in the image above.
Related: Zero Tolerance DMZ Mission Guide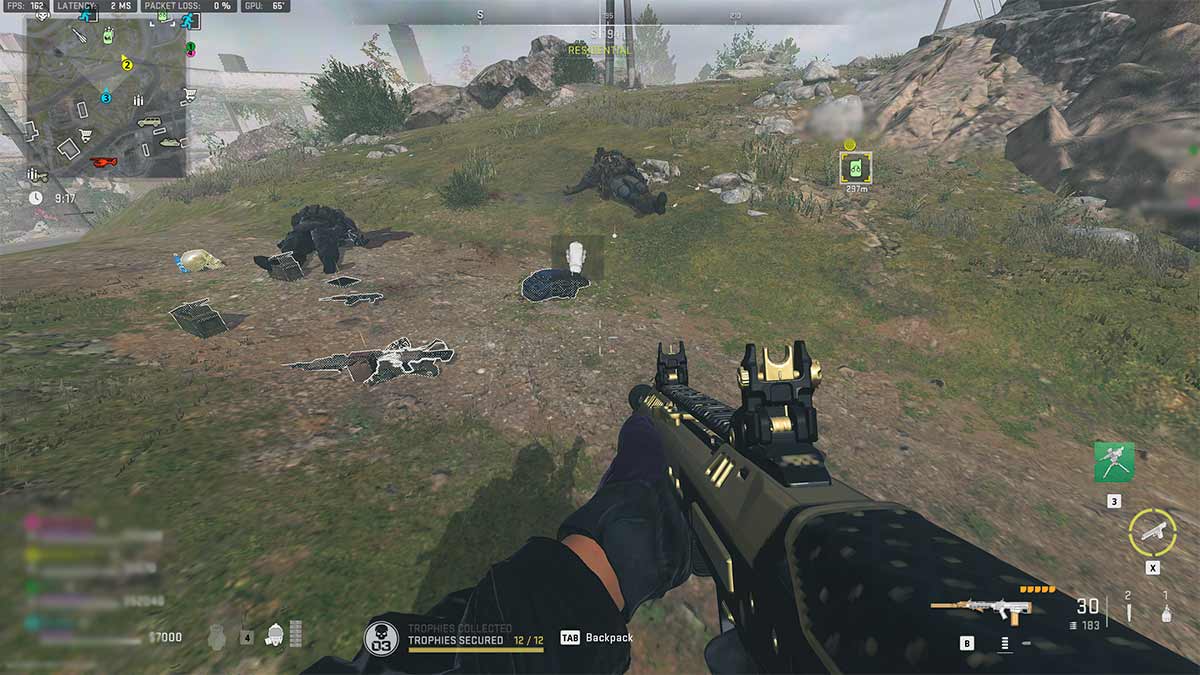 The Scavenger commander is dangerous and guarded by four-five armored bots. You'll find him near the red circle with the masked skull that appears on your tac map when he's around. Take out the guards and the Scavenger using bullets and explosives and loot his body for valuables including a Scavenger backpack, a Gold Skull, and more items.
To increase your chances of running into a Scavenger, try hunting down and eliminating enemy operators around the map. You can then drive back to their bodies a few minutes after killing them and may find the commander there. We also recommend looking for the commander on Ashika Island as this map is much smaller than Al Mazrah and easier to explore.
Stay tuned to Pro Game Guides for more Call of Duty: Modern Warfare 2 and Warzone 2 content. In the meantime, head over to our article on Unstoppable Force DMZ Mission Guide.