In Century: Age of Ashes, you can activate boosters to increase the amount of XP you earn with everything you do in the game. At the moment, these boosters only increase your XP rate, but this can make it much easier to progress through the Season ranks and earn the exclusive rewards at higher levels. However, there is no direct instruction on how to activate these boosters.
The first thing you need to do is make sure that you have a booster in your inventory. You can get Boosters by purchasing them in the shop under the Featured tab or by reaching specific levels in the Season ranks. When you have one available, follow the steps in the image and directions below to activate it.
Related: How to recharge your stamina in Century: Age of Ashes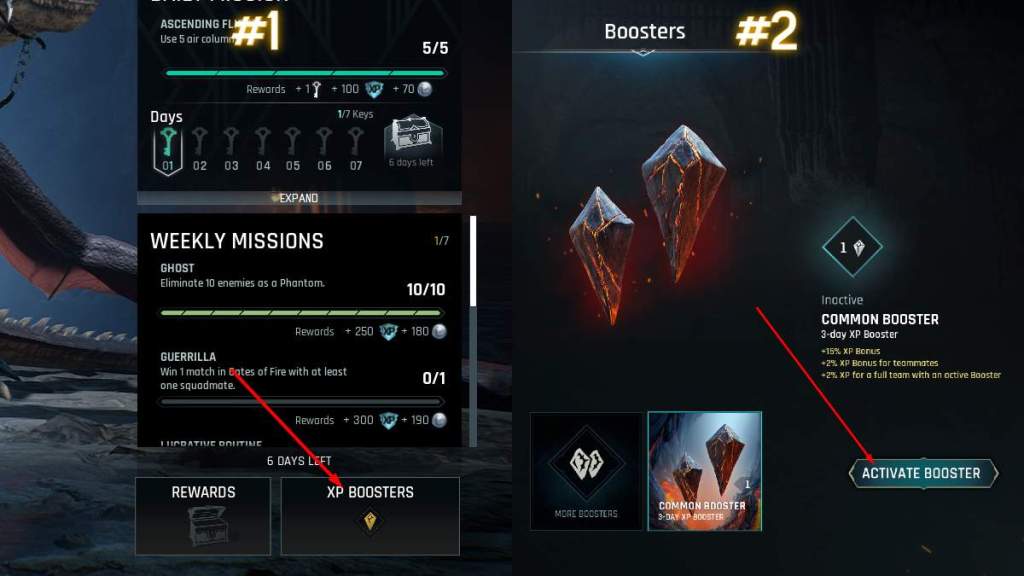 The first thing you need to do is select the XP Boosters button on the bottom right of the Home tab in the main menu. This will take you to the XP Booster menu. When you're there, you can select which booster you'd like to activate, if you have any. To activate it, press the button on the bottom right of this menu that says Activate Booster.
There is no confirmation message, so be sure to only press this button when you want the booster to activate. When you do, the booster will grant you an XP bonus for as long as it lasts. This can be anywhere from one day to 30 days, depending on the booster.
That's all there is to know about how to activate a booster!
Be sure to check out our Century: Age of Ashes Homepage to see all the latest news, guides, and content for the game!