Clash of Clans is well past its prime but still has a vast amount of players and fans. To this day, they still provide updates and introduce new features, encouraging us to keep coming back. However, some of us want to create a new persona in the game or are simply tired of our old name. This guide will explain the requirements and steps to change your name.
How to Change your Name in Clash of Clans
While changing your name is straightforward and easy, it can be confusing if you aren't familiar with mobile games or don't realize you don't have all the requirements. Listed below are all the prerequisites, followed by a couple of steps you need to change your name.
Requirements
Town Hall Level Five
500 Gems x Number of name changes you've already made
We assume these requirements are there to avoid spamming name changes and deter people from changing their names as soon as they start playing. You must reach Town Hall Level Five to do your first name change. The first change is free, but every subsequent name change will cost 500 more gems than the last one!
Related: State of Survival Headquarters Requirements - Pro Game Guides
Steps
Once your town hall reaches level five, you unlock the ability to change your name. To do this, the first thing you must do is tap on Settings in the lower bottom right corner of the screen. This button has a gray image of three gears and is highlighted in the screenshot above.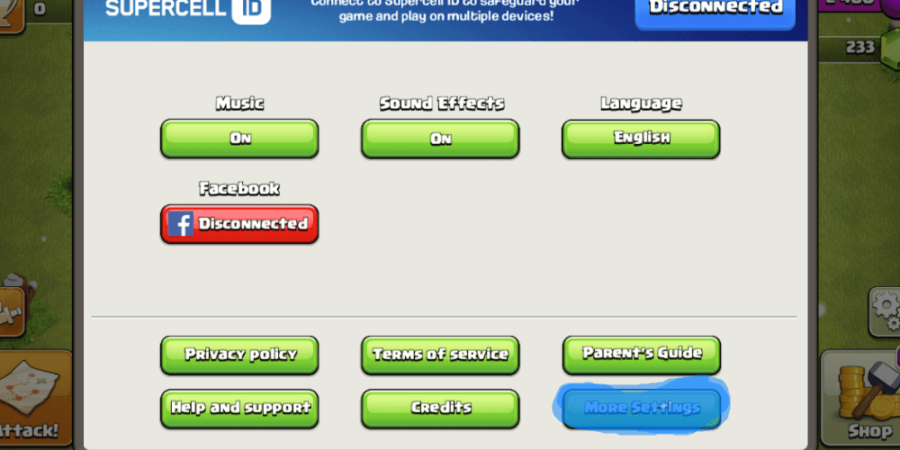 After you're in the Settings menu, choose More Settings. You'll find this highlighted in the image above. You aren't looking for an icon this time, but the actual words! This button will bring you to the menu screen to change your name.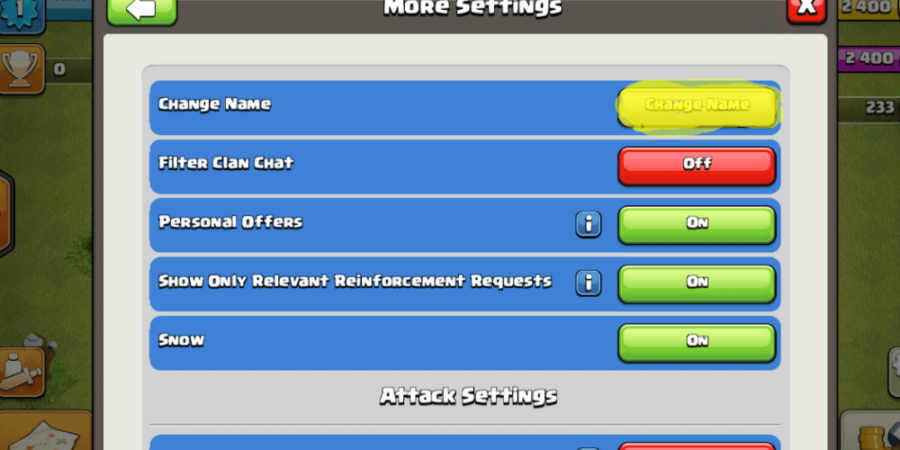 The last thing you need to do is press Change Name, highlighted in the image above. Once you select that option, you will be prompted to select the new name you'd like to use. Select Continue and fish the change!
That's it! It really was that easy. If you're not able to change your name when you follow the images above, you likely haven't reached the minimum level for your Town Hall or don't have enough Gems.
Have you changed your name too many times already and need more Gems to do it again? We have a guide on the Easiest Way to Get Free Gems!