Core Keeper Bosses Guide
Core Keeper is an isometric cave crawler and explorer with procedurally generated worlds. There are a half dozen bosses for you to slay within each world, each spawn in a unique location.
Below, we've run down how to defeat the various bosses in Core Keeper and the tactics you should employ to stay alive. Bear in mind that all these take into account a single-player game. In Multiplayer, the tactics and strategies you can use to defeat bosses in Core Keeper and much different.
Glurch the Abominous Mass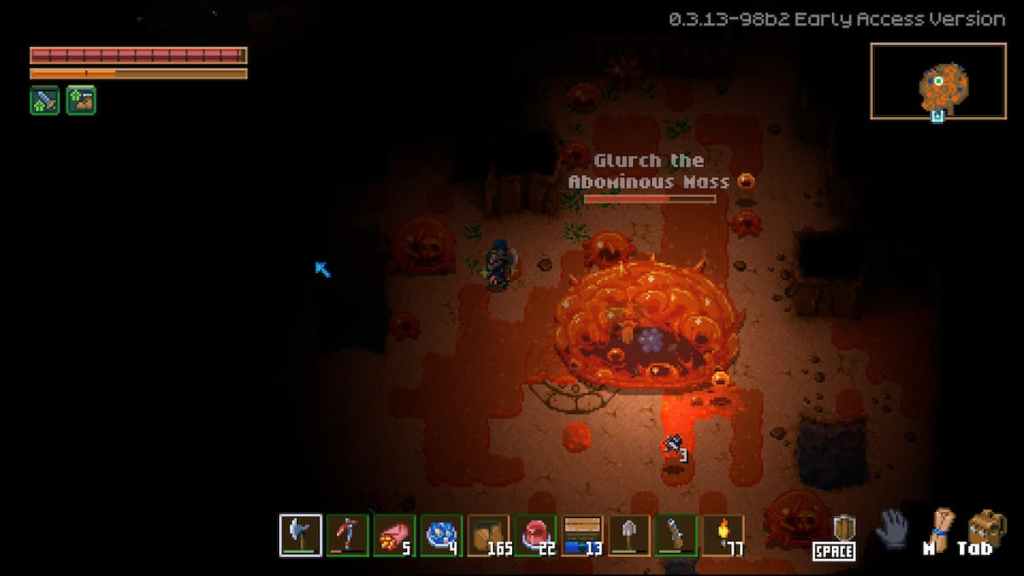 Glurch, the Abominous Mass, is the first boss and is located by finding large concentrations of slimes and searching for shaking, which comes from the massive slime jumping up and down.
This giant slime is a pretty simple fight; you'll only really need a Copper Sword and some patience. Defeating him is a simple case of avoiding the jump attacks and striking him one or two times when he lands. If you really want to over gear it, full copper armor will help you survive some hits. At low health, this boss enrages, and the jump attack more frequently. You'll only be able to get one attack in between jumps at this point.
The Hive Mother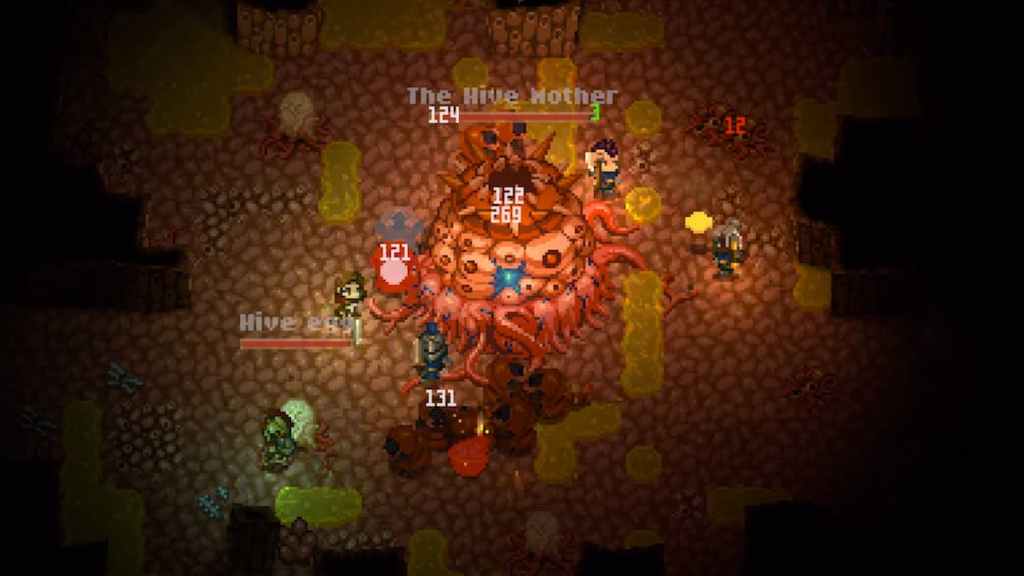 For Hive Mother, you'll want to have good regen. This is because of the crazy amounts of damage the Hive Mother and her minions' dish out. Locate the Hive Mother by her base in the clay caves. You'll most likely want Iron armor or better for this fight.
Because of the confined area of the fight, using a shovel or pick to mine out an area around the boss arena is preferable for this fight. It also helps to prevent any nasty surprises from other mobs getting involved.
Avoid the acid the boss shoots at you when the fight starts by staying mobile. When a cocoon spawns, quickly attack it to prevent more enemies from spawning. She'll start spawning multiple cocoons at about half health, so deal with them and any hatched enemies before continuing the fight. She'll enter enrage at around 10% health, which means she'll shoot more and more acid at you.
Related: Core Keeper progression guide – How to get to late game
Ghorm the Devourer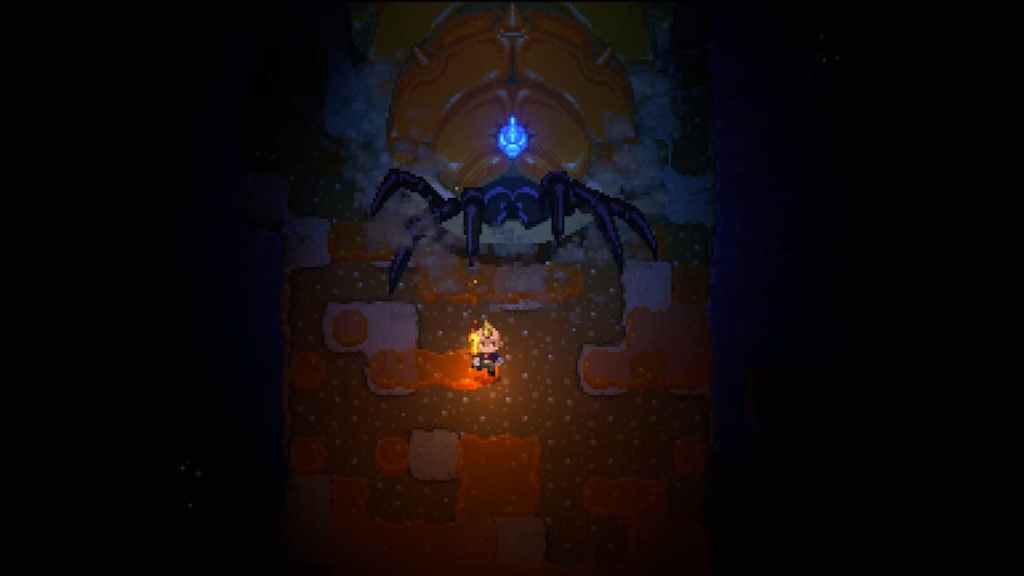 Ghorm runs around a huge perimeter around the primary spawn of your base. You'll need the extra speed to fight him, either from magic items or food. The Slime Sword from Gluch's statue is a great tool for Ghorm as well. This is because it slows whoever you attack with it.
This fight is intimidating but doable. The first phase is chasing Ghorm. This is just a case of keeping up with Ghorm and dealing damage. At a certain threshold, Ghorm will stop running and start chasing you. At this point, it's a case of dodging his well-telegraphed attacks as he speeds up and tries to hit you. Avoid the damage, and kill Ghorm.
Azeos the Sky Titan
At this point, you're onto the Titan bosses. First up and possibly the easiest is Azeos the Sky Titan. A huge flying creature, Azeos attacks by generating huge pillars of thunder. This fight is really a healing and armor check rather than intimidating.
Afte thunder pillar is shot, it spawns blue crystals. These must be destroyed using mining tools, such as pickaxes, to prevent Azeos from healing. The best tactic is to equip a blowpipe with poison, as it reduces the healing the boss receives from crystals. Damage him with the blowpipe and keep the crystals to a minimum. You're in for the long haul here, so just stay patient and outlast the birdman!
Related: Core Keeper: How to Recruit NPCs
Ivy the Poisonous Mass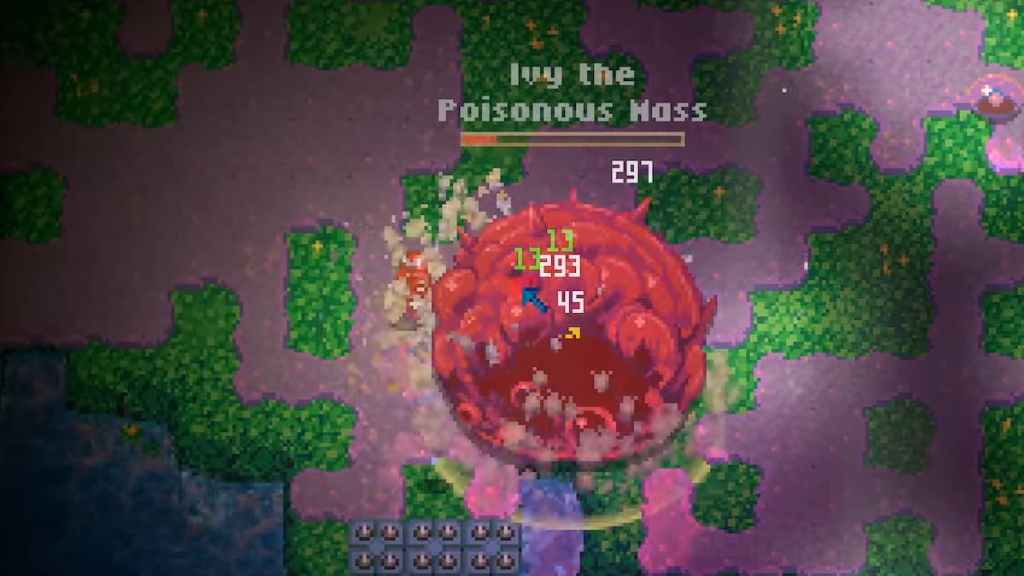 Ivy is a very strong version of the first boss Ghorm, who can poison you and summon poison slimes. What makes this fight so difficult is how much damage poison does. The best option for this fight is to get full Scarlet Armor and a ranged weapon.
You really want to be as far away from Ivy when she jumps, and have plenty of healing and poison resistance. Besides the poison, this isn't a hard fight, and you should be geared enough by the time you find Ivy to defeat her.
Malugaz the Corrupted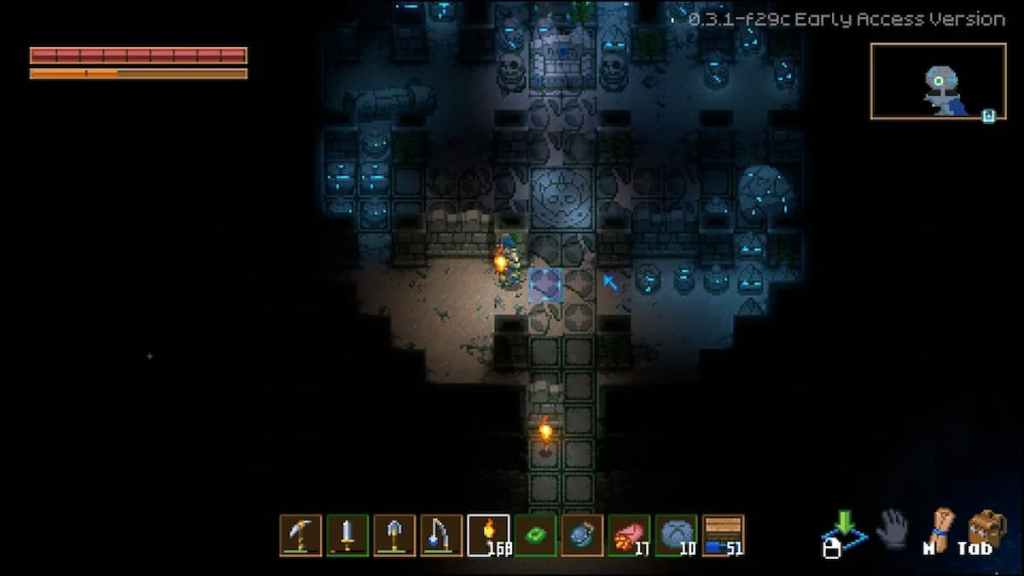 Malugaz is a unique boss in Core Keeper in that they're not a giant monster you must avoid being crushed underfoot by. Instead, this boss has two phases. In his first phase, Maluguz will throw fireballs at you, and in the second, he'll summon three fire area of effect attacks that linger after casting. This phase is a case of avoiding damage and dealing ranged damage over time, and melee if you can get close enough without taking a fireball to the face.
After reducing Malugaz to 0 hp, he'll enter his second phase. This will be a melee fight whether you like it or not, and he'll chase you around with every melee attack creating the same fire area of effect attacks. Kite him by running around and avoiding attacks. Remember to keep your health high, as one good hit from Malugaz can kill you!
For more Core Keeper guides and info, check out Best food and stats in Core Keeper on Pro Game Guides.