Is it possible to love and hate characters in Darkest Dungeon 2 at the same time? Of course it is, and that is part of their charm! For example, I was so proud of my team after one tough battle. But as this is Darkest Dungeon, they decided to go mad, stab each other in the back, and die—the end. Well, until the next run, when I'll adore them again until they betray me. Again. And that's Darkest Dungeon II in a nutshell.
All Characters in Darkest Dungeon 2 Ranked
Here are all characters available in Darkest Dungeon 2, except the Bounty Hunter. Why? Because you can't pick him like other heroes, as he's a muscle-for-hire available in Inns for a price. I only played him several times (for the cost of four Candles of Hope), so I can't rank him with other "regulars."
11. The Man-at-Arms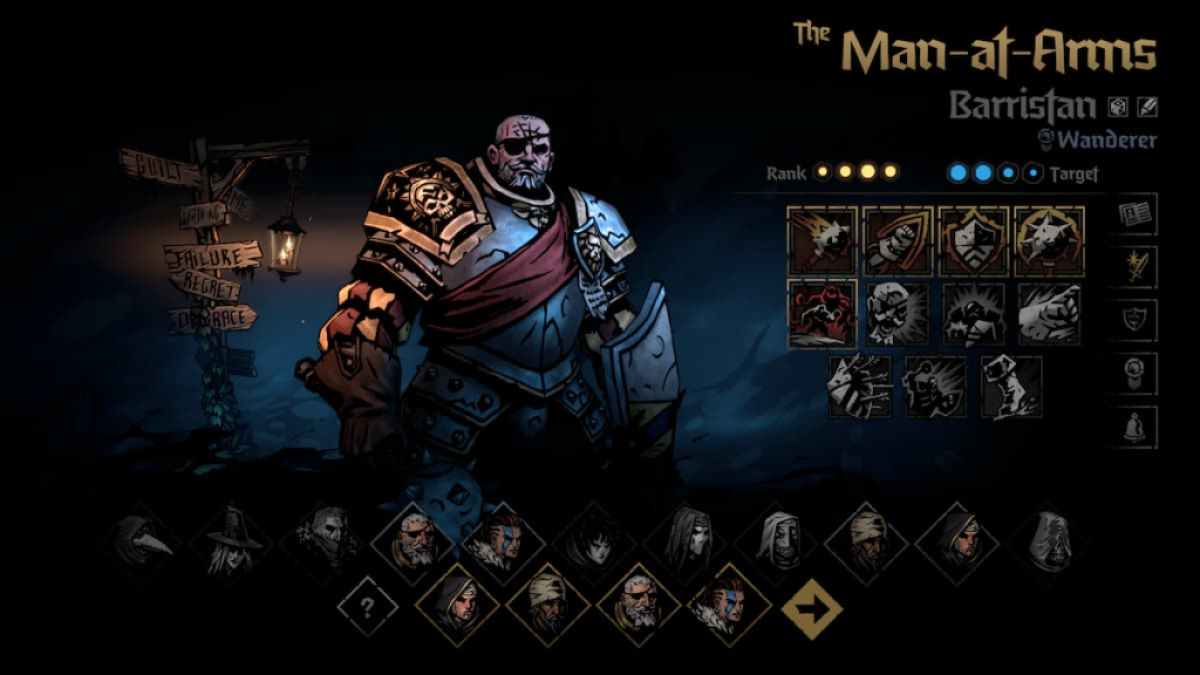 The Man-at-Arms name is Baristan (by default, you can change it whenever you want), and he's a primary defender in Darkest Dungeon 2. He'll act as support/tank but is not very useful in the offense. He can be instrumental in the right party, but I seldom use him as I prefer more offensive teams.
10. The Vestal
The Vestal (Junia is her name) is one of the favorite heroes from the original game. She's your typical healer with several useful offensive and support options. You can use her in front ranks, where she can use several offensive skills, but her natural position is on the back end. I was surprised I didn't use her more often, as I preferred supporting characters with more potent offenses.
9. The Highwayman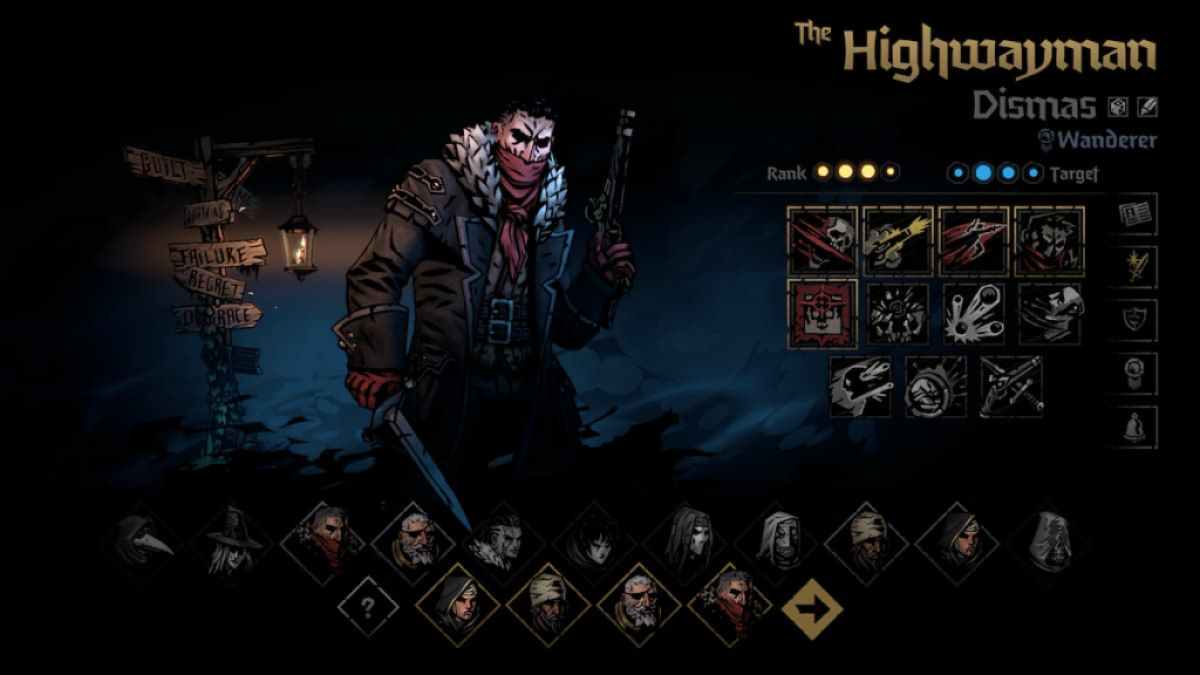 The Highwayman is an excellent glass cannon type of hero who can destroy opponents but also die quickly if not protected. He's perfect in parties where characters switch places often during the battle because he's efficient in melee and ranged combat. Just don't let him die.
8. The Runaway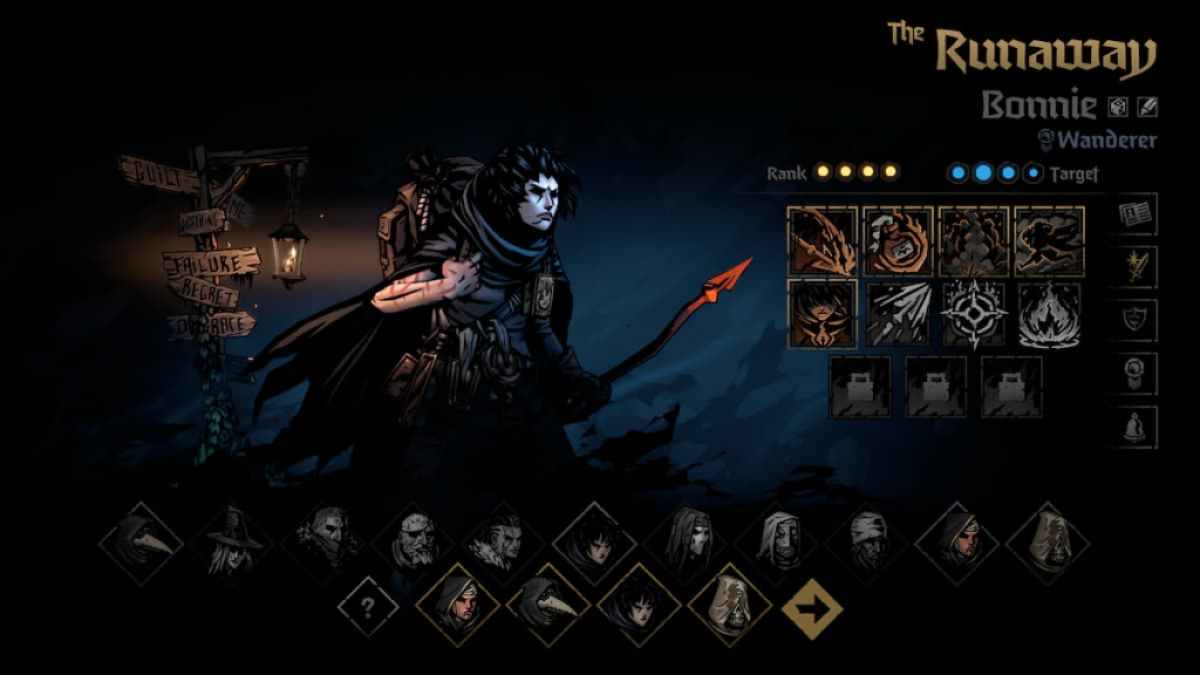 The Runaway is a new class not seen in the original game. She has all-around skills and can basically be effective in any rank in the party. She's all about fire damage and healing, which is an excellent option for teams without classic healer options like the Occultist, the Vestal, or the Plague Doctor.
7. The Jester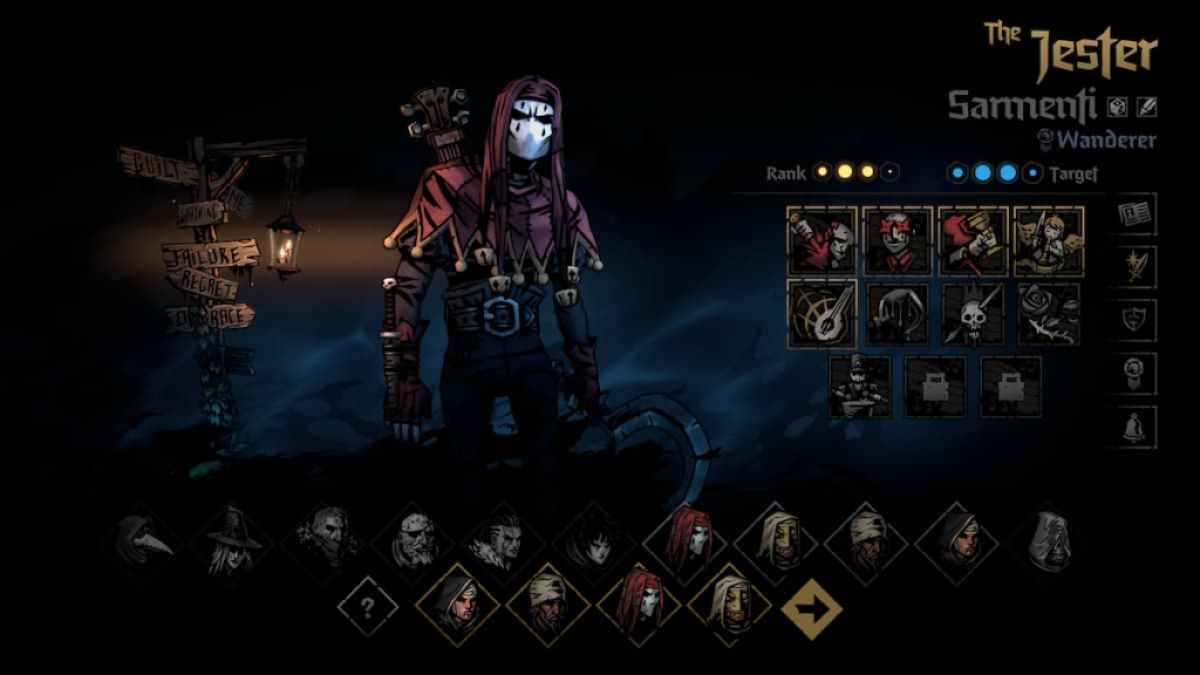 If you're new to the game, you'll think the Jester is one of the worst characters in the game, but actually, it's completely the opposite. Sarmenti (that's his default name) is a constantly moving offensive menace that can obliterate enemies while keeping other heroes stress-free. Give him a chance initially until you unlock his skills and upgrade his characteristics.
6. The Grave Robber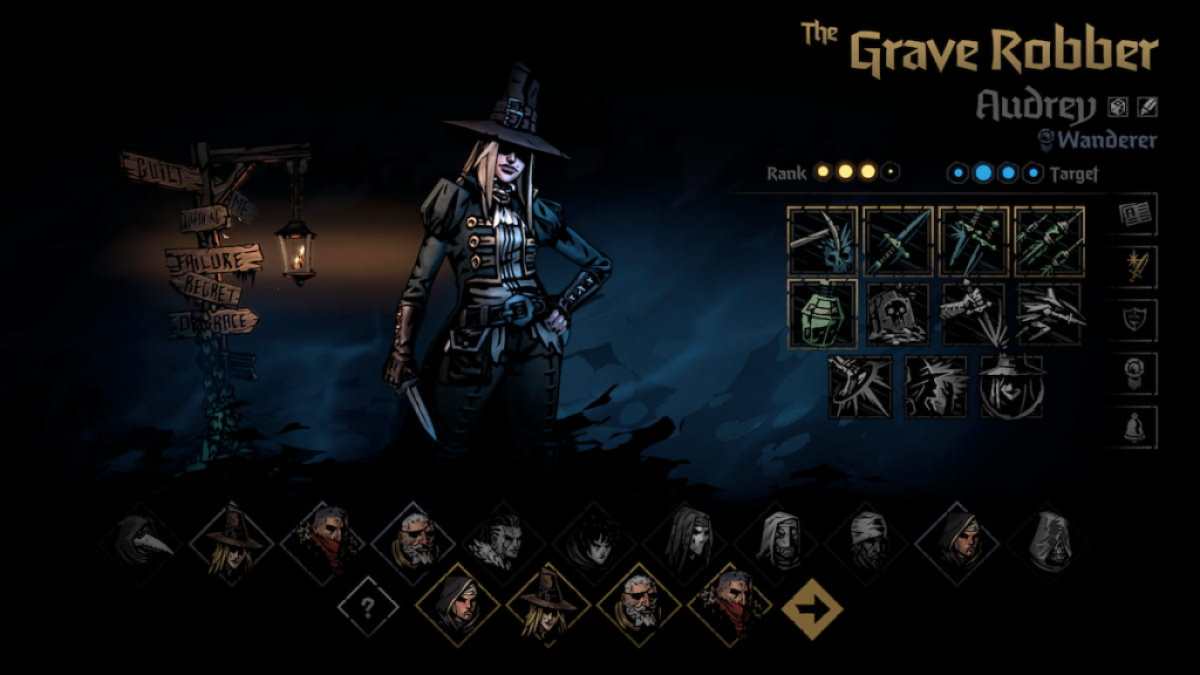 I have to be honest; the Grave Robber is my favorite hero from the days of the first Darkest Dungeon. She's still the same super-efficient destroyer of evil with the same-old skills. But it's never dull to play her, especially if you play her next to the Flagellant and the Plague Doctor - the Blight crew, as I call them.
5. The Hellion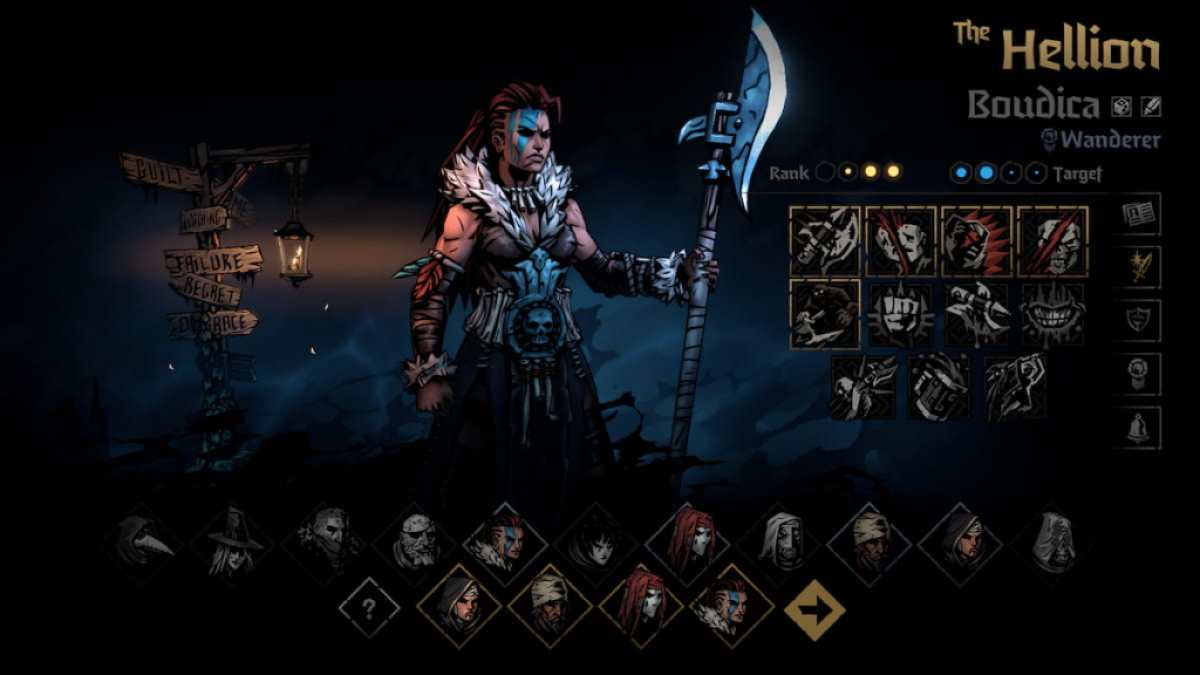 The Hellion is your friendly neighborhood barbarian that can cut monsters in half. That's one of many reasons Boudica is a popular pick for the front-row fighters. She can be erratic with her damage, but she's almost unstoppable with the right combination of heroes by her side.
4. The Occultist
The Occultist is one of the most valuable characters in Darkest Dungeon 2. He can do everything - heal, support, and even attack, but at a price. There's always something with this guy; if he heals you, there's always a risk of bleeding damage, while his offensive skills take time to load to be effective. But as a primary support guy who can also heal, he may be the best pick.
3. The Plague Doctor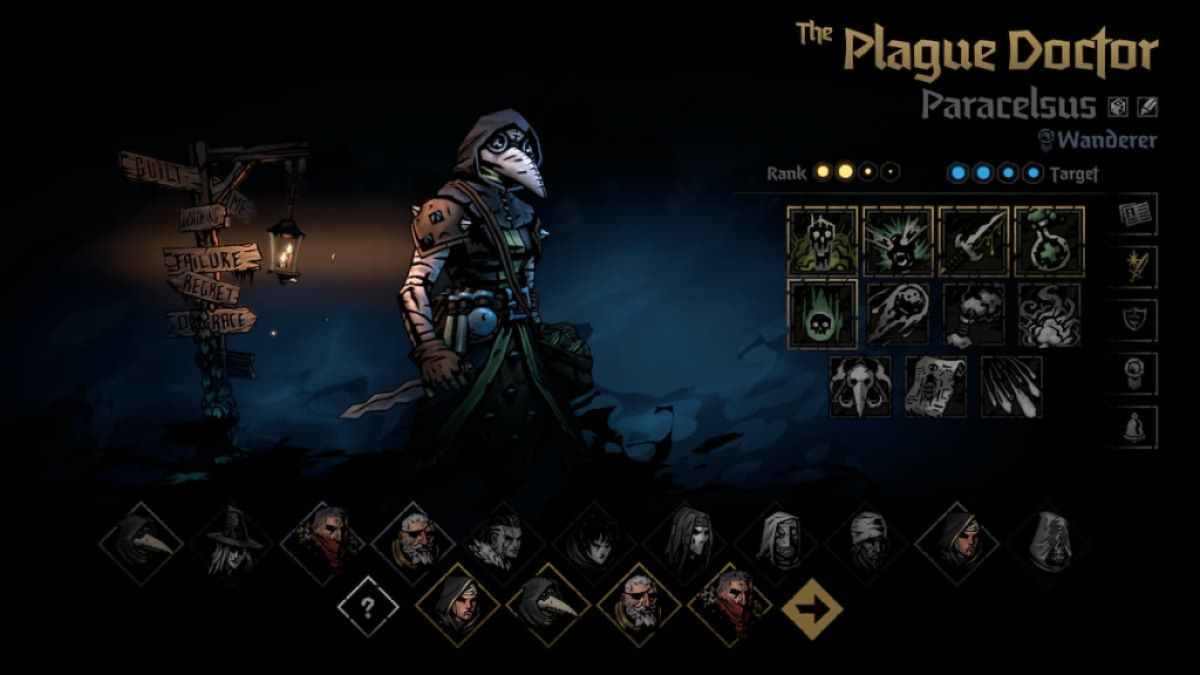 The Plague Doctor is the character I've used the most in the party. It's almost impossible to leave her out, as she's one of the most valuable heroes in the game. Paracelsus can heal but wreak havoc with bleed, fire, and blight attacks. You'll have to plan your party carefully if you wish to succeed without her.
2. The Flagellant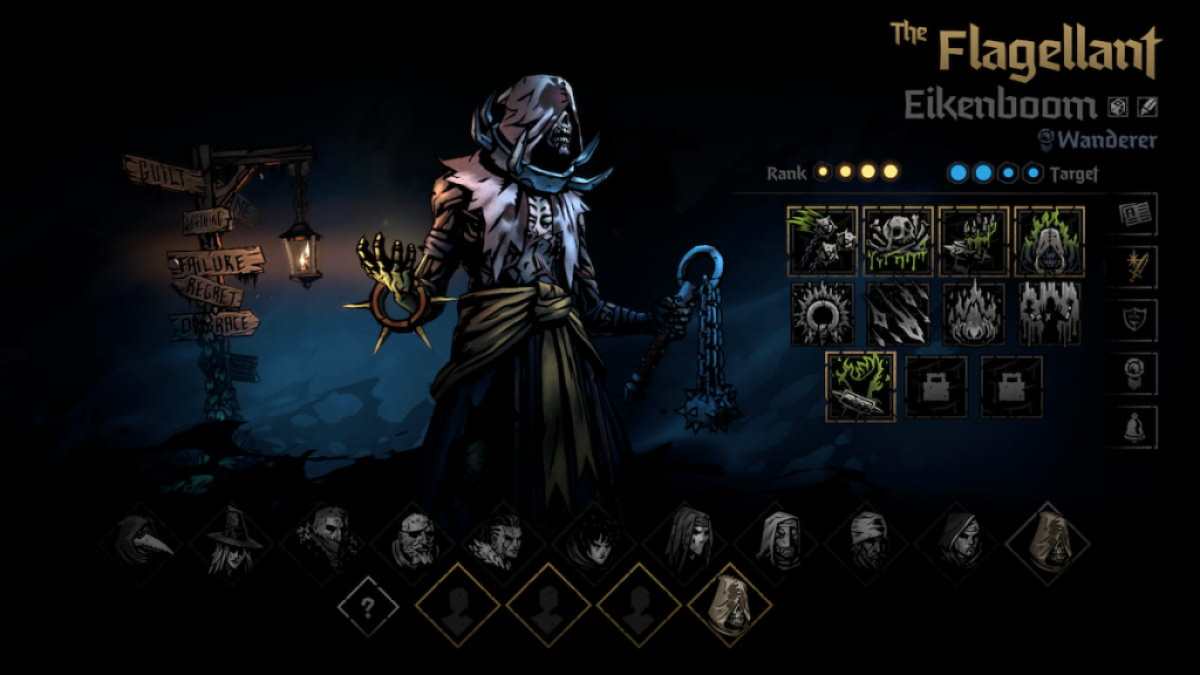 The Flagellant is a borderline overpowered character in Darkest Dungeon 2. He's a berserker class that is best when his health is at 20%. He's very effective as a tank but also a powerful healer. The great news is that you can easily unlock all Flagelant skills, unlike the ones of the Jester or the Runaway, which can be tricky.
1. The Leper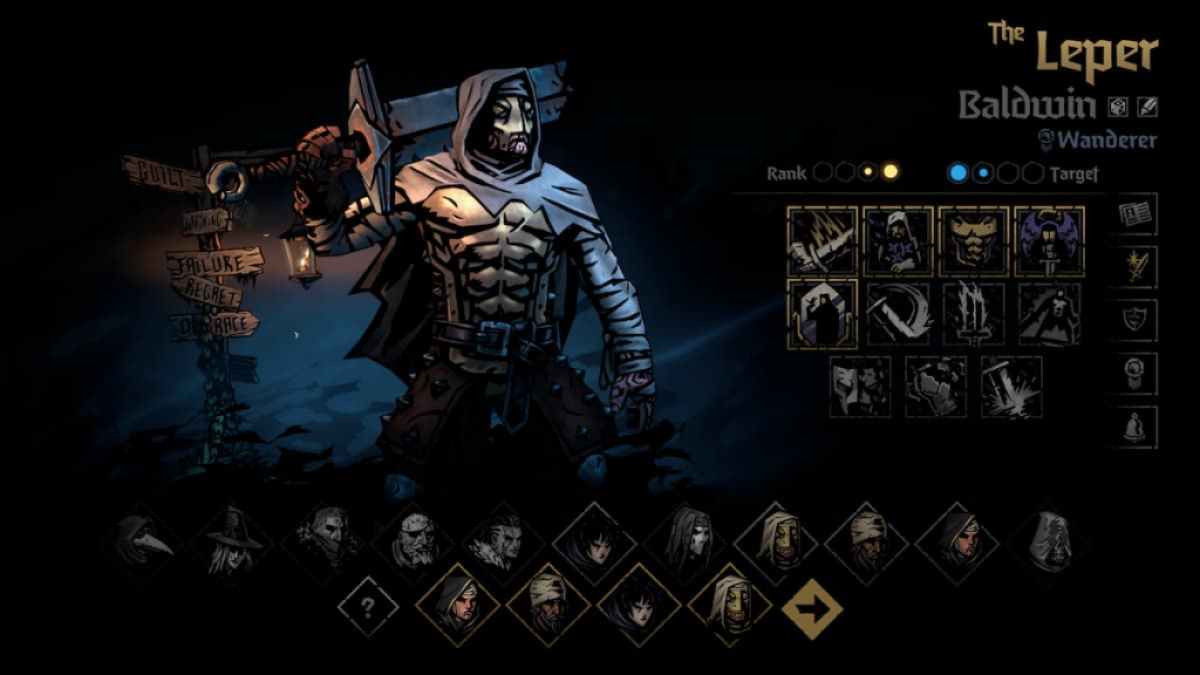 The Leper is the most popular choice for the first-rank hero, as he can deal a seemingly unlimited amount of damage. But Baldwin has many flaws, as Darkest Dungeon II loves to make things painfully hard. First, he doesn't like moving, so he'll be almost useless if he gets thrown to the back ranks. Also, you need someone to constantly mark targets as he almost always has that 50% miss token glued to him. But if you know how to use him, he'll protect your heroes and kill everything that moves.
For more information on Darkest Dungeon II, check out How to upgrade your Characters in Darkest Dungeon 2 on Pro Game Guides.