The Dredge is a Dead by Daylight Killer with contorted features and novel mechanics. He invades the Survivors' lockers, confiscating the safest place they know. Although The Dredge's appearance is terrifying enough, his backstory introduces a new level of fear. In the game's lore, The Dredge is an ancient god named Druanee, who feeds upon the dark thoughts of humans. Here's an explanation of The Dredge's lore in Dead by Daylight.
The Dredge's lore, explained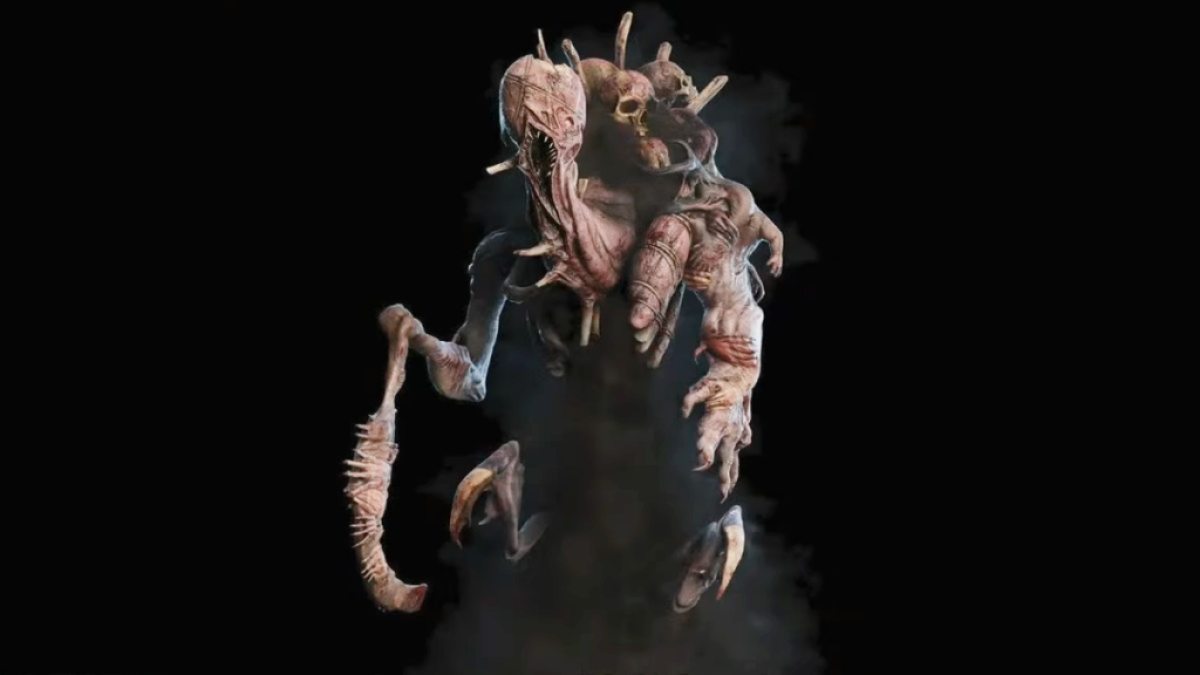 Otto Stamper was aware of the ancient god underneath the mud. He called the being Druanee, and sought to satisfy its hunger with a new batch of volunteers. Out of perceived goodwill, Otto created a small society called The Fold, on a small island isolated from the world. He became the leader of The Fold, instructing his people to only dwell on positive thoughts. They must remain innocent, confessing to him if they had any dark thoughts or emotions. Behind the curtains, he swiftly eliminated any members who confessed.
Otto enforced this ever-positive mentality with warnings of the god Druanee, who fed upon negative thoughts. He whispered that if any dark words escaped their lips, Druanee would emerge and swallow them whole. This quelled The Fold's members for a period of time, but fear gradually tore the seams of this utopia.
Otto's followers started disappearing. One by one, they were plucked from the island, instilling fear in the surviving members. To contain the mass terror, Otto instructed his followers to stay inside their homes and refrain from sleeping. This way, he could limit the possibility of rumors and dark dreams. When these measures were not effective, Otto gathered his people around a woman, whom he believed was guilty of spreading dark thoughts.
Related: How to play the Dead by Daylight PTB (Public Test Beta)
"She is a journalist, here to destroy everything we have created," he informed the collective. The woman screamed frantic claims, explaining that Otto was no savior, but the leader of a cult. She described that Otto created The Fold to sacrifice dozens of people to an elder god, Druanee. Before she could speak further, Otto executed her publicly.
The Fold was afraid. Their self-control wore thin, and the negative emotions they suppressed could not hold. They erupted into chaos, hurling accusations at one another, screaming, and crying. Otto watched as his people descended into madness. In the midst of such concentrated negativity, the ground melted into a dark mud, and a creature rose from the muck. The Druanee had come, and it was hungry. The creature fed upon The Fold, savoring the dark thoughts. After consuming his followers, the Druanee glanced at Otto, who stared back with a merciless gaze. The Druanee sank back into the mud, pleased by the meal.
For more Dead by Daylight guides, come check out All Attack on Titan skins in Dead by Daylight here on Pro Game Guides.